Disneyland Paris! Both Ryan and Chris had worked for Disney at the Disneyland Resort for the past 13 years or so, they had been given several park hopper passes that could be used in Paris. They were so generous to save a couple for us so on a bright sunny Tuesday; we headed out for a day of Disney Magic.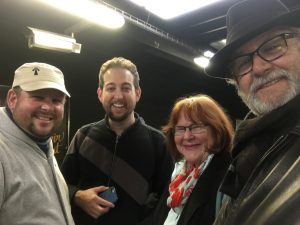 With our Metro passes, we were able to take metro and train all the way to the Park. The final stop of the train is called Marne-la-Vallèe Chessy (cheesy), which seems very appropriate according to James Bell. The metro and train ride was about an hour and we made it without any problems. The weather was very cooperative no rain, but fluffy clouds in blue skies.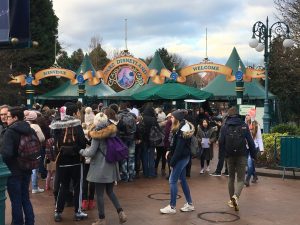 First stop, Main Street and blue Christmas trees! Of course, sapphire is the color of the Disney 25th anniversary as well.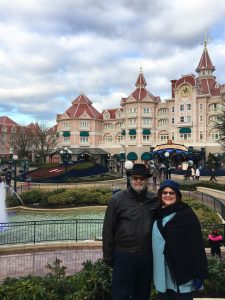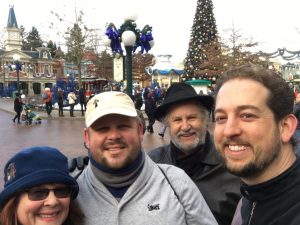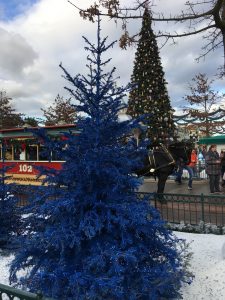 We were going to ride down main street but decided to walk – which was nice. While it is the Christmas time there really were NOT any crowds!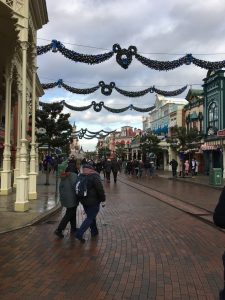 Onward to Peter Pan and Pinocchio rides in Fantasy Land. Both are very similar to the Anaheim rides but just different enough to be interesting and enjoyable. Neither ride was narrated which we thought was strange – but then they would have had to do the narration in both French and English.
After two rides and a quick snack, we dared to ride Big Thunder Mountain. The Island isn't an attraction to visit like Tom Sawyer Island, but it is the home of Big Thunder Mountain.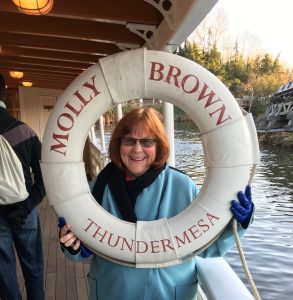 You board the train car and it goes under the river and circumvents the island. A really good ride! From Big Thunder we boarded onto the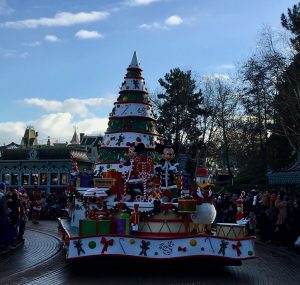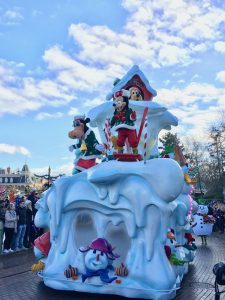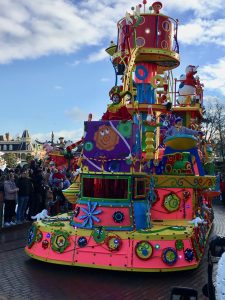 The Main Street Holiday parade gave us hand clapping music and colorful dancers and floats, and Santa and his reindeer. So as the sunset, we dared to view the Phantom mansion with its abandoned bride and gold rush western town ghosts.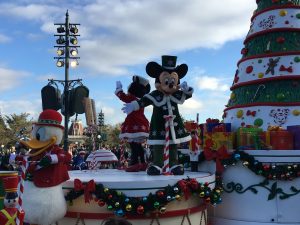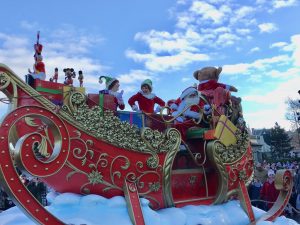 We also did Haunted Mansion – again, no narrative but very similar to what we know.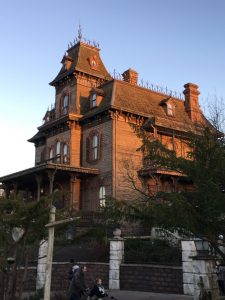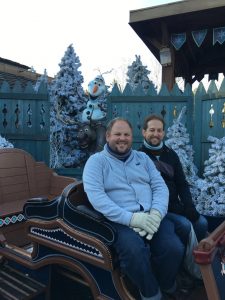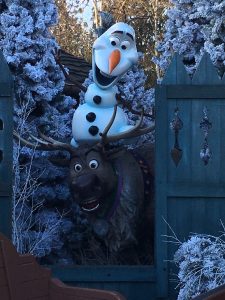 Ryan and Chris walked through The Nautilus attraction and David & Janeen found spots in the main square near the castle to view the lights and fireworks on the castle.