Portugal, officially the Portuguese Republic is located in southwestern Europe whose territory is located in the western part of the Iberian Peninsula and islands in the Atlantic North. There are two major cities – Lisbon in the south and Porto in the north.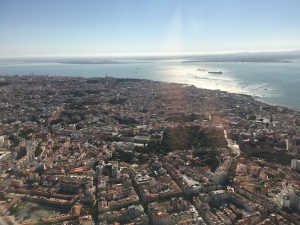 So, we are now in Lisbon – arrived yesterday after an overnight flight from Dulles airport and when we arrived, we were met by the UniWorld rep who got us into a cab and sent us on our way.to check into our hotel, InterContentental, as part of our River Cruise with UniWorld. We spend 4 days here in Lisbon and then go to Porto and board a riverboat, Queen Isabel, for a trip up the Douro River. However, once we got settled into our room, our travelling friends (who are on the cruise with us) Gloria and Jerry called and we all went out for a shopping trip.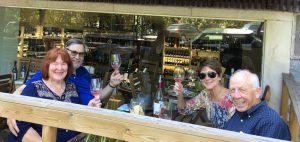 The first stop was a snack and a bottle of Rosé just up the street from the hotel at a little wine shop with an outdoor seating area. A serving of ham, cheese and crackers helped to tide us over for our upcoming walk around the shopping area of the city.
Gloria had it her mission to buy a new leather purse specifically made in Portugal. Along the way we saw a lot of interesting people, places and shops.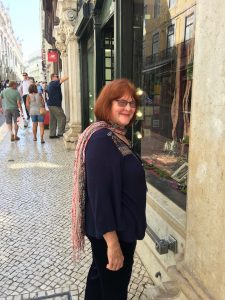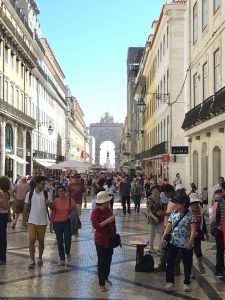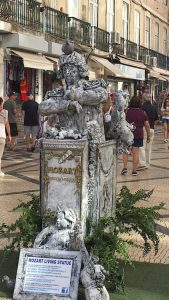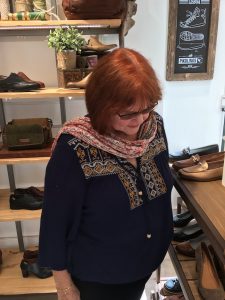 Did you know that there is an interesting lift in Lisbon seemingly patterned after a famous tower in Paris? Well the Santa Justa lifet or Carmo Lift is an elevator in the Old Town. It takes you to an observation tower overlooking the city.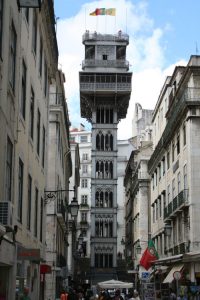 Of course we stopped for a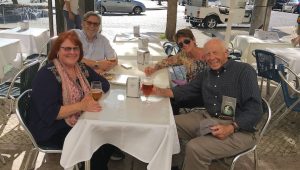 beer along the way, looked for shoes, watched street artists and had dinner.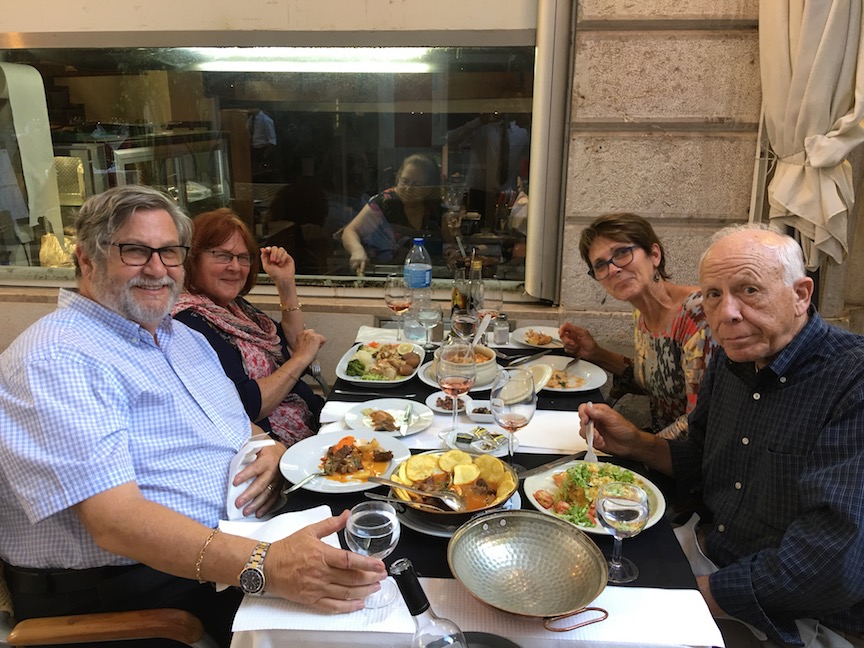 It had been a very long day so we called it a night and heading to our beds for a long sleep.