Prior to getting to Edinburgh, I checked various listings for restaurants to try and make reservations for our stay. The number one restaurant was called The Table. It seems this place releases reservations months in advance and books solid almost immediately. Not wanting to let this get past me, I e-mailed a note and asked if there might be any openings and was surprised to hear there was! Seems a party from London wasn't going to be able to make it up for their reservation and I was able to grab two spots.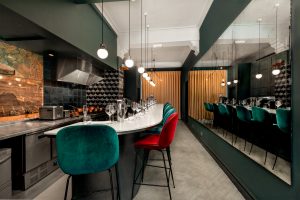 The Table is a small place, only 10 seats, and we sat at the counter watching Chef Sean and his assistant Keith work magic before our very eyes! It is a BYOB place and we had hoped to get an idea of wine selections prior to arriving, but didn't get them until the day of the reservation so had already picked up a bottle of Champagne and Burgundy. We figured both of these wines would go with just about anything they put in front of us and we were correct.
The menu is determined based on seasonal ingredients. No choices are available and you get what is prepared that evening. The process is not fast – we were there for almost four hours – and the interaction between the Chef and all the guests is frequent and animated. Doors open at 7, not before, and we arrived finding several couples waiting anxiously to get in out of the cold. Very soon we were all there, the doors opened and Chef Sean started the experience.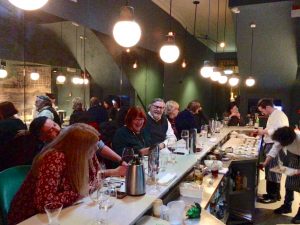 We were able to snag seats in the middle of the counter – 2 couples to my left and 2 couples to Janeen's right – giving us a prime spot to watch all the action. To my immediate left was a couple from Edinburgh enjoying the evening and texting or emailing to their daughter throughout to let her know what was happening. The couple to Janeen's right was from a village outside of Cambridge, England and had flown in for the evening! Next to them was another couple from London who were celebrating his birthday having taken the overnight train. We felt really lucky to have scored a reservation.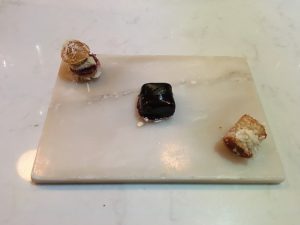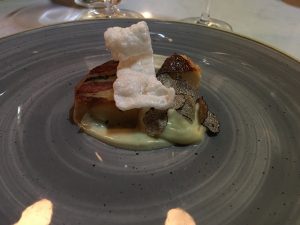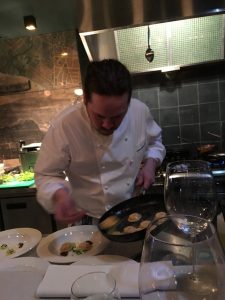 Throughout the evening there was increasingly lively conversation between everyone present with questions asked of Chef Sean like "How long have you been doing this?" pause, "28 months". " What kind of pig is this pork?" "Mangalisca, the Wagu of Pork" Who thought up a teaspoon of caramel powder with Anglesea sea salt as a course? A chef in Chicago.
Someone asked about the source for the hawthorne sauce (local scavenged); and Janeen learned what the red berries hanging on bare branches of trees are called.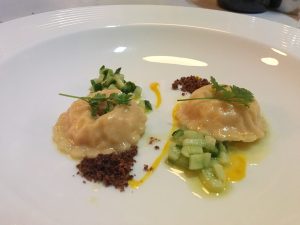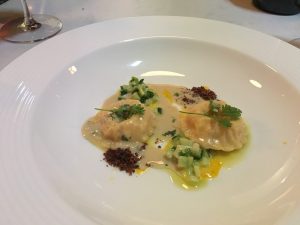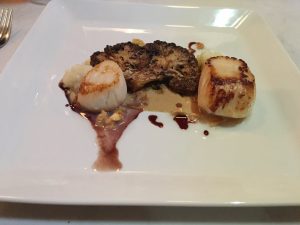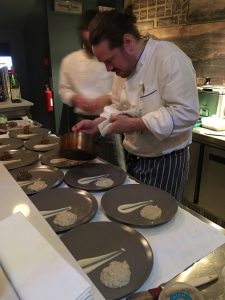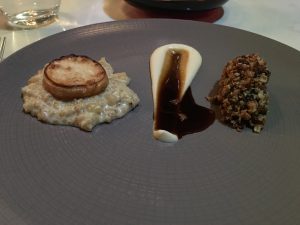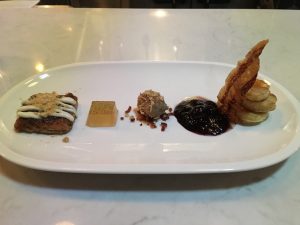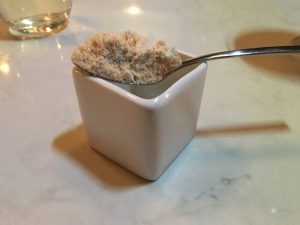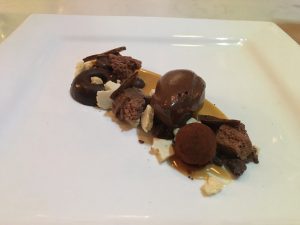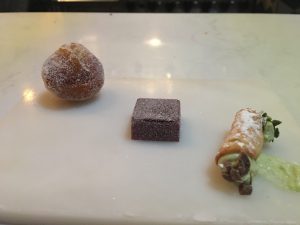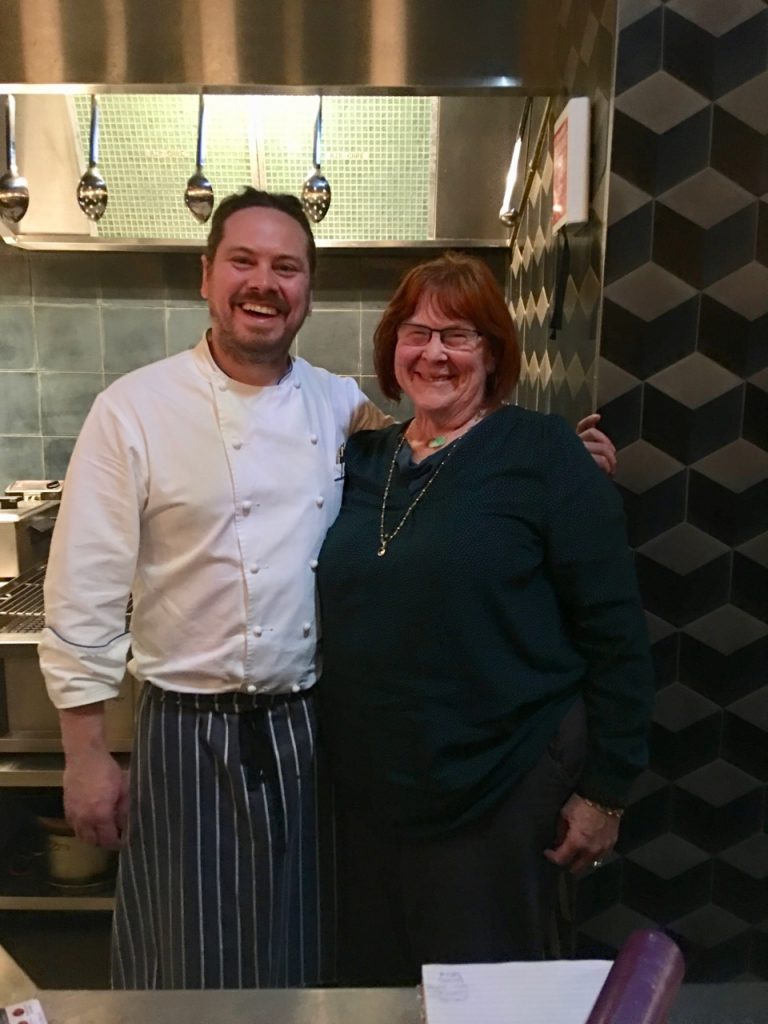 Throughout the evening the items presented were well prepared and plated wonderfully.