Here's a brief overview of some of the other things we did while in New Orleans – lots of good times, lots of great music for sure.  Wedding Procession .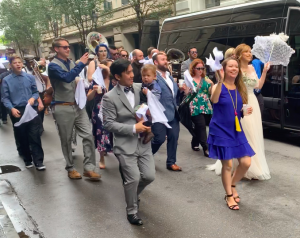 Just as we walked out the front of our Hotel this wedding march was passing by. There were several that occurred during our stay.
One lunchtime, our Road Scholar Program included a couple of hours with Doreen Ketchens.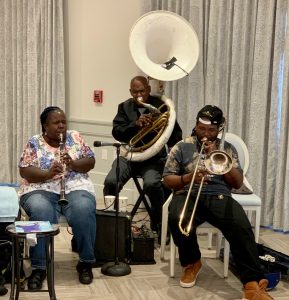 Blowing a clarinet on the corner of Royal and St Peter streets for some 32 years as the leader of Doreen's Jazz New Orleans Band is a far cry from Ketchens' ambition of being the principal clarinetist in the New Orleans Philharmonic Orchestra. Over the course of a couple of hours, Doreen treated us to some history of Jazz in New Orleans, how the street musicians survive and some insights into the reasons for the traditional music we hear all over the City.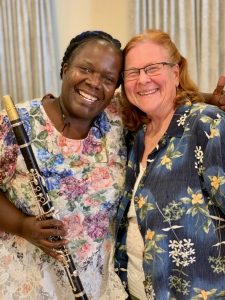 It was a foot stomping, hand clapping session so  we purchased one of her CD's.
One evening, we had a pass to go to Fritzel's – the oldest operated Jazz Club in New Orleans. We arrived early, which was good given the limited seating, and had a wonderful hour of Dixie Land Jazz. Housed in a 1831 building it is home for some of the city's best musicians. In addition to regular weekend programs, there are frequent jam sessions in the wee hours of the night.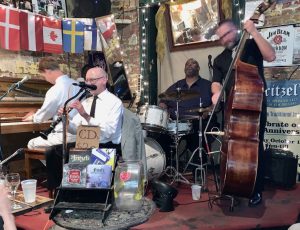 Janeen attended the lecture by Joanne Sealy introducing the writers and authors who have been influenced, and reflected the City. G.Washington Cable and Lafcadio Hearn were outsiders who found a home in the Crescent City, as did Mississippi transplants Wm.Faulkner and T. Williams. Gumbo Ya-Ya by Lyle Saxon has been republished as a treasury of Creole and Cajan sayings. We visited Anne Rice's writing arie in the Garden District where  she enlarged tales of Yellow Fever and Dysentery and Malaria  that wiped out entire districts and households, leaving the almost dead to cope. Lillian Hellman followed in the steps of Kate Chopin and Truman Capote recorded the eccentrics of the area, perhaps not as concisely as John Kennedy Toole in A Confederacy of Dunces.
On one of our excursion days, we went to the National WWII Museum.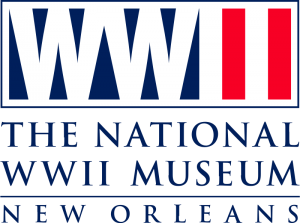 We have been in a number of museums both in the USA and in Europe over the last couple of years and this place ranks right up there at the top. The museum focuses on the contribution made by the United States to Allied victor in WWII. Founded in 2000, it was later designated by the U.S. Congress as America's official National WWII Museum. One of the highlights is a movie narrated by Tom Hanks which covered both the Pacific and European theaters and was very moving.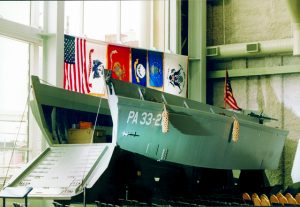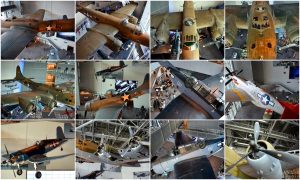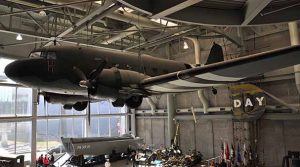 There were displays for both areas and well documented with lots of interesting things to look at.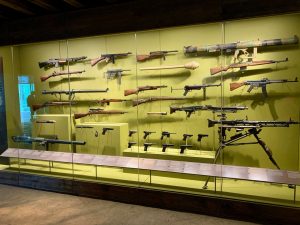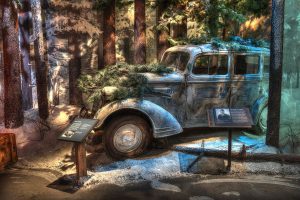 One afternoon, I took off and Janeen went to the New Orleans School of Cooking.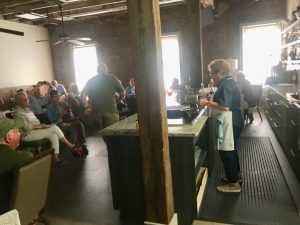 Over the course of an hour or two they made Gumbo, Shrimp Etouffee  Pralines and Bananas Foster – getting to eat everything at the end of the meal.