After checking into our B&B, The Mahogany Manor,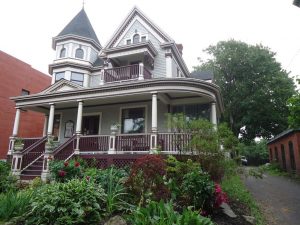 we decided to take our selves for a walk into the city center. Well, not really what we normally think of as a City Center, but certainly the historical center of Saint John. From the beginnings of the American Revolution in 1774, through 1783 some 40,000 British subjects fled north to escape persecution. Many of these "Loyalists" as they were called arrived in Saint John and created a new home.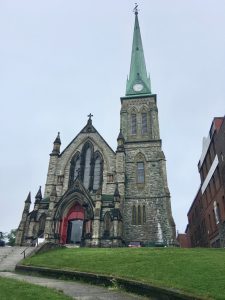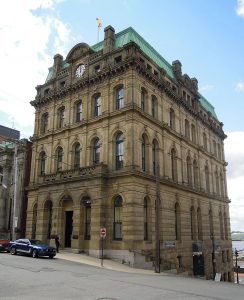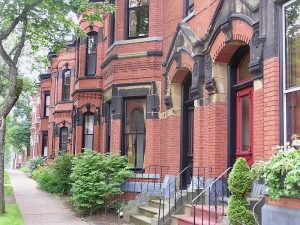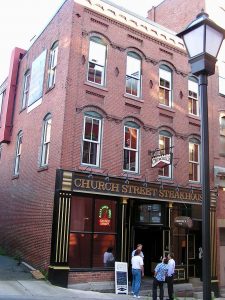 The town has a number of historic places including the County Courthouse in King's Square (1825), City Market (1876)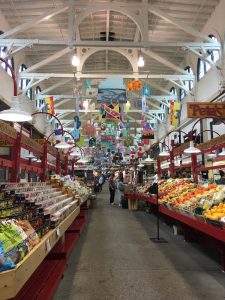 and a number of other structures that have been around for a while. It was an interesting walk with much to see.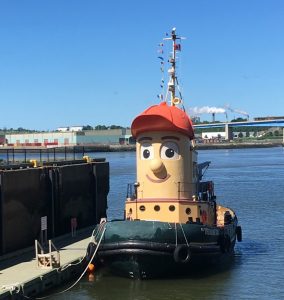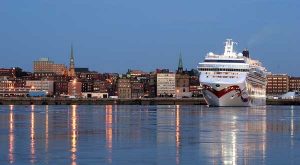 Along the way we passed a number of restaurants – Taco Pica, Taste of Egypt, Rocky's Sport's Bar, Churchill's Bar & Bub, Thandi – but the one that caught our eye was Italian By Night. Who knew we would find a great Italian Restaurant in Saint John New Brunswick Canada..
We arrived early for our 5PM reservation, but we were greeted by Dorothy at the Bar with a wide smile and a hug like we were old friends!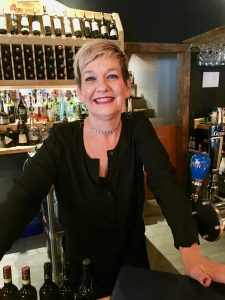 It is always nice to be warmly greeted and certainly starts the evening off on a good setting. We were really the first to arrive for the evening – tables still being set by the staff, kitchen staff preparing for the evening –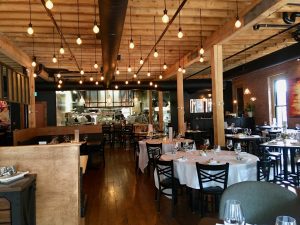 so we took a seat at the bar and had a glass of wine. While we were there we were able to meet one of the business owners, Gord Hewitt.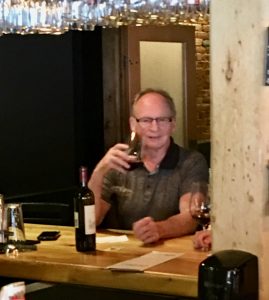 He was sampling a new Italian wine they might add to the menu and when I said we had previously had the bottle (which we had not too long ago) he shared a glass with us. Very nice.
Once we got to our table, Abby, our waitress, took charge and guided us through the menu and offered her recommendations.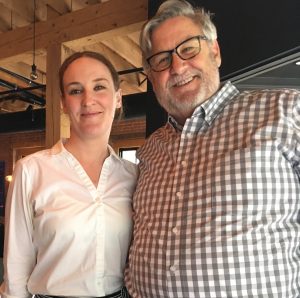 Along the way, Elizabeth Rowe stopped by the table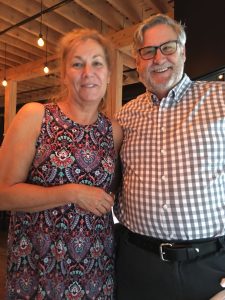 – she is one of the owners along with Gord and Michele Hooton (we didn't get to meet her, she is traveling in Italy at the moment). From Elizabeth we learned about the history of the restaurant (formally a family owned furniture store for over 100 years) and how they developed the menu. They had started with a deli about a block or so away and started doing Italian during the evening – thus the name Italian by NIght. Once the realized there was an actual customer base that would support a restaurant they took the big step and moved from a very small space (1700 SF) to a much larger space of over 4,000 SF (the former furniture store). After personally doing the remodel and getting the menu set they opened about 5 or 6 years ago and never looked back.
The menu has a number of traditional presentations and a few with an interesting twist. To start we had the Panzanella – a Tuscan salad of tomatoes, string beans, red peppers, cucumbers, red onion, capers, arugula, and house-made croutons with a house vinaigrette dressing.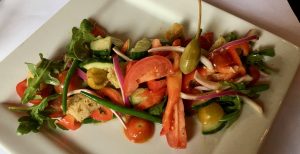 Wonderful. Janeen said, after finishing the dish, "I need to get this into my menu plans." Janeen followed this with Tagliatelle Alla Vongole – House-made pasta, baby clams, grape tomatoes, pancetta, garlic, white wine, parsley, and fresh focaccia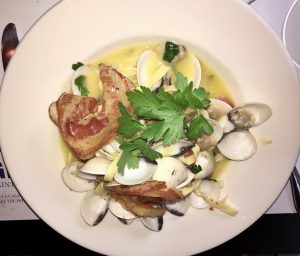 . I had the Lasagna Grande – Fresh pasta, Bolognese sauce, mozzarella with Parmesan cheese. Janeen's dish was piled high with clams! While I have had lasagna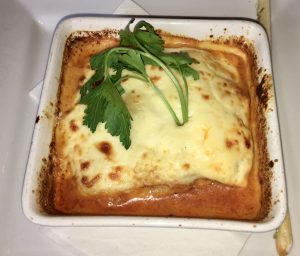 any number of places this presentation was one of the best. When sou chef Steven stopped by at our request,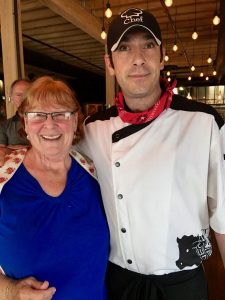 we made sure he knew how pleased we were with our choices. He was soon away to the UK to visit family, but loves St. John and hopes to stay on in New Brunswick.
Throughout the meal, Abby made sure we had wine to drink and all was well with the world. While I don't have a clue if I will get back to Saint John I can safely say that if I do it will include a stop at Italian By Night.