Our deliberate decision to try a restaurant on the Michelin three star listing was while we visited in San Sebastian Spain at Arzak. We went to this restaurant after speaking to friends who had either been to the restaurant or heard people who had been there. Arzak received its third Michelin star in 1989 and has maintained them all since that time. The lunch we had was extremely memorable and has continued to be a fond memory of our trip to Spain. Sometime after going to Arzak I learned about another listing of the 50 Best Restaurants in the world and found Arzak located at number 30.
Since that time we have visited a number of great restaurants ,two of which were on this listing – Le Caladre #29 in Rubano, Italy and The Ledbury #27 in London. Now we are in Paris where great restaurants are plentiful and there are four of the 50 best restaurants and we decided to try Arpège – listed as number #12 (lowest number on the list in Paris) for a lunch.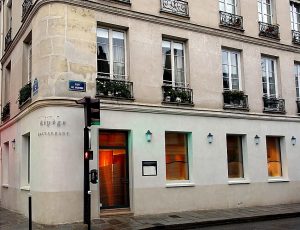 Arpège received its third Michelin star in 1996 and celebrated its 30th anniversary in 2016.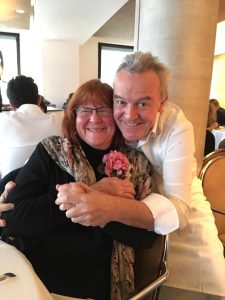 Owner – Chef Alain Passard removed red meat from his menu in 2001 and the following year he bought a biodynamic farm in Sarthe and since then has acquired two more farms in Eure and Manche. Produce from one of Passard's three gardens is delivered to Arpège on a daily basis arriving just in time for lunch service. These vegetables are famously known to "never see the inside of a refrigerator".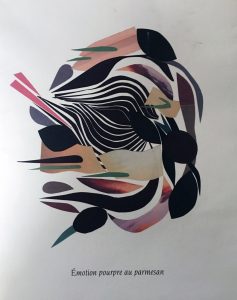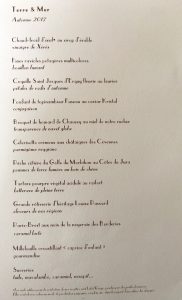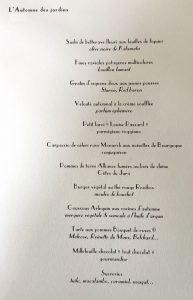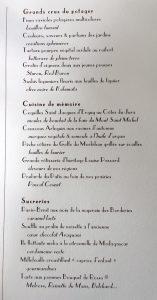 There were four menu options – a 'surprise' vegetarian menu, an a la carte menu and a tasting menu. We selected one 'surprise' and one tasting menu for our adventure down this road.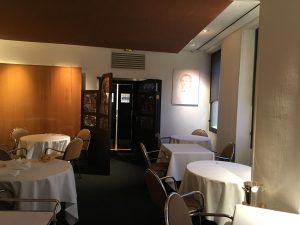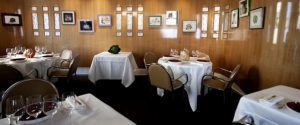 Wine was either by the glass or bottle and we choose to start with a glass of Champagne, added a bottle of Sancerre and a Domaine Saint Nicolas from the Loire.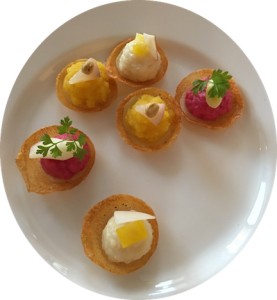 Starting with the Amuse-bouche and ending with 3 desserts, the meal lasted the better part of 4 hours! Never rushed, always-attentive service and wonderful tastes were presented for our pleasure. While we tried to keep some idea of what we were having it was impossible to keep track! There was at least 12 courses and we didn't have the same menu so there where LOTs of different things to sample. Yes, I did get a menu for review at home but even with that it is difficult to bring the pictures together with the descriptions. Pictures, below, are "maybe" in the order presented to us but it's really hard to decide!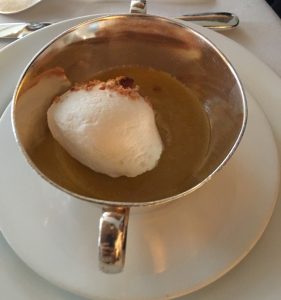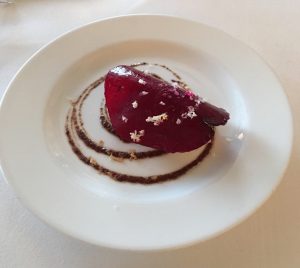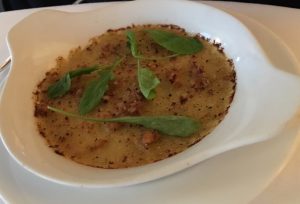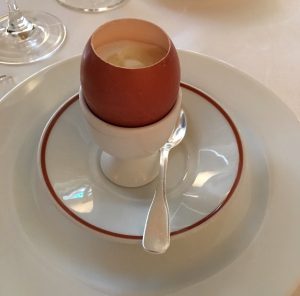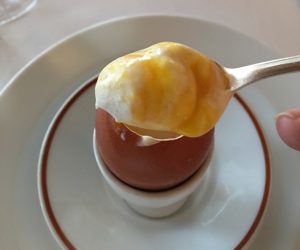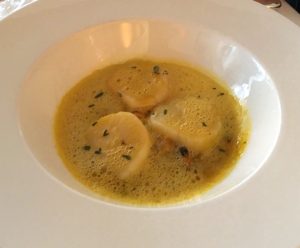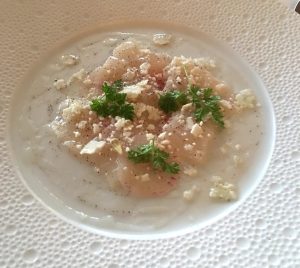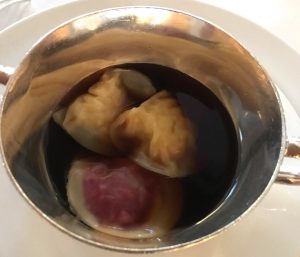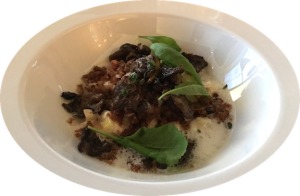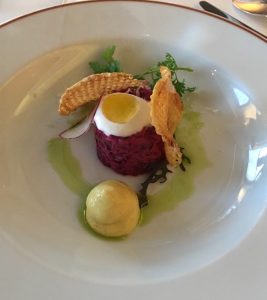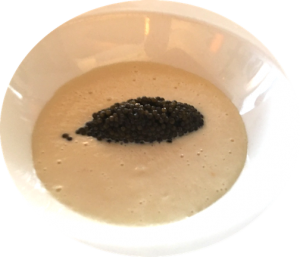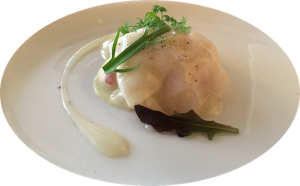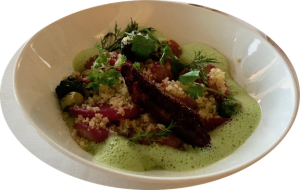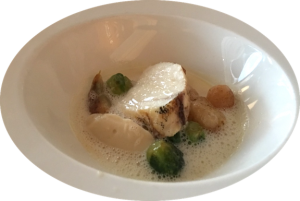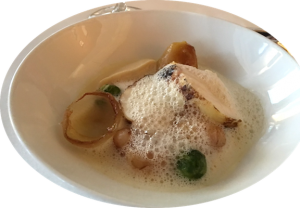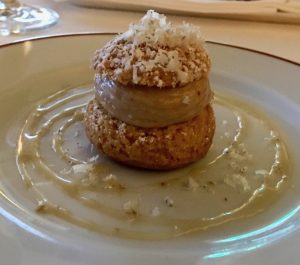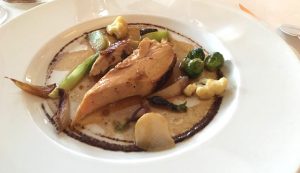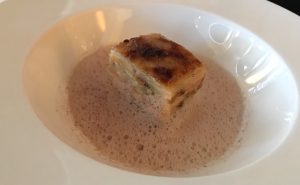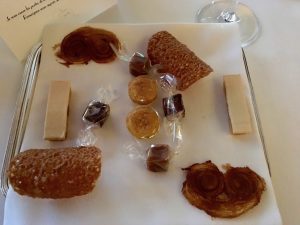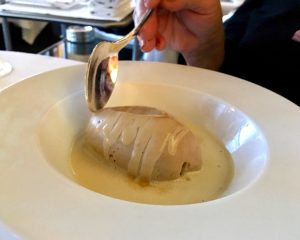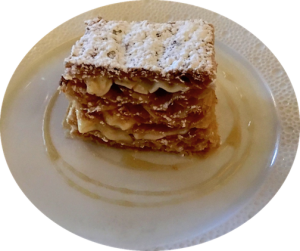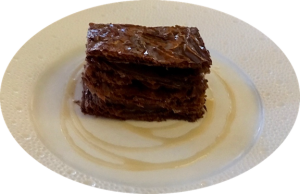 Would I go back to this restaurant? Without a hesitation! However, there are so many other great restaurants to try all over the world so my goal is to continue to visit those places on the listing. Next up are those five restaurants listed in the USA!