The route from Illinois, through Indiana, Ohio, West Virginia, Western Pennsylvania, and Maryland into D.C. and Virginia often followed the National Highway (US 40. sometimes U S 22) and one could envision frontier families, Civil War Companies, Appalachian hikers, through the decades, even from the four lane Tarmac.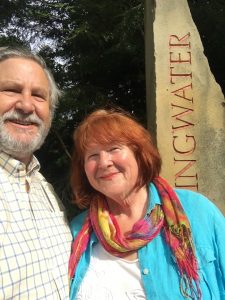 Mills Run, PA is the location of the Western PA Nature Conservancy, which administers entrance to Fallingwaters. Kaufman, Jr. deeded the family retreat and surrounding acreage to the Conservancy in the mid 1960s with the conditions that his family home would be viewed, not as a museum, but as it was imagined by FLW and. used by the family; an island of calm and a retreat into nature.
Monday – our last day on the Road across the USA – found us heading to Fallingwater.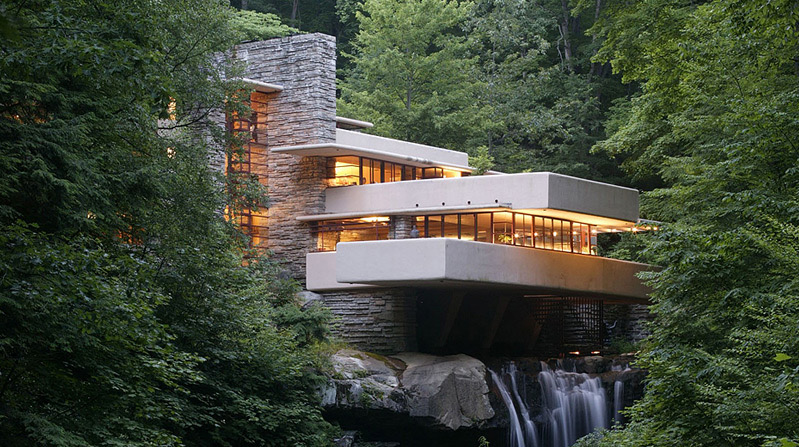 Fallingwater, or the Kaufmann Residence. Frank Lloyd Wright designed "Fallingwaters " the weekend retreat cabin of the Philadelphia Kaufman family that was built in 1938-39 at a cost of 150,000 dollars; the cliffs and boulders of Bear Run Creek and its falls envelop the cantilevered house.  Asked to describe the house in one word, the Kaufman's son, said," Romance".   Liliane and Edgar Kaufmann owned the Kaufmanns department Store in Pittsburg and had a small "cabin" near the location and wanted something nicer for weekends and summer vacations. Fallingwater was the family's weekend home from 1937 until 1963 when Kaufmann Jr donated the property to the Western Pennsylvania conservancy. In 1964 it was opened to the public as a museum.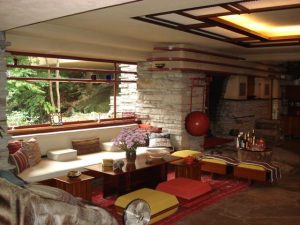 The design, by Wright, was intended to bring the outdoors inside with the use of windows and outdoor seating areas. In the seating area, or living room, there is a large stone fireplace – the stone around the fireplace is bedrock and incorporated into the structure. On the left side of the fireplace, hangs a red round globe – this could be filled will mulled wine and the entire globe swings into the fireplace for heating and out again for distribution of the warmed wine!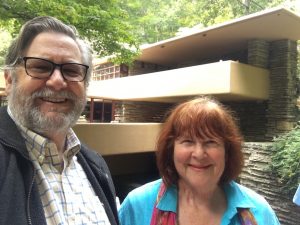 Our tour included most of the rooms and areas of the building – quite interesting. While I could certainly "live" in Fallingwaters I think the MAINTENANCE required to keep the house up might be a bit difficult! We are glad we visited this special spot.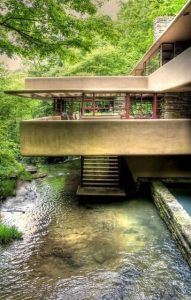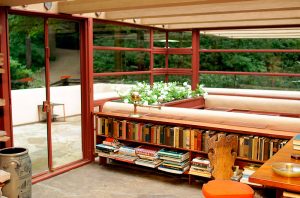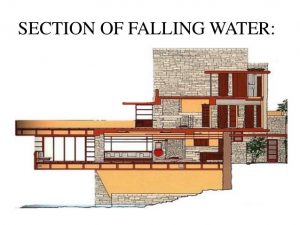 After finishing our tour we completed our trek across country by arriving at our son's home in Springfield Virginia. While here we will visit with friends, tour the White House, celebrate my 70th birthday and do packing for our next adventure – ACROSS the Atlantic to Portugal, Germany, Italy and any other place we find ourselves.