We started this adventure at the end of February 2019 in the South of France – the Cote d'Azu, specifically outside of Nice in a village called Vence. It all started with Janeen saying she wanted to go to the Violet Festival that is held annually in Tourrettes-sur-Loup. Since we arrived in early spring it was lovely to tour around and see spring blooming, mimosa, magnolia all around us. As we traveled north through Aquitaine and Bordeaux, first to Brussels and then Amsterdam the weather continued to be wonderful. After the second river cruise ended in Basel, and we started our Glorious Switzerland tour, the weather took a decidedly colder turn. Once we left Switzerland and landed in Paris for our final 3 days of this almost 3-month trip, we could not have wished for nicer weather.
Paris was beautiful! Over the last several days, rain had cleaned the city and now we had warm and sunny days with lots to see and do.   Our goal, in Paris, was actually to go to Giverny and see Monet's Garden.
To accomplish this we took first a subway and then a train out of Paris. I admit, we have now traveled in France quite a lot and I'm more comfortable getting around than our first trip in 2004 and while standing in the train station was able to offer advise to several Americans looking for directions.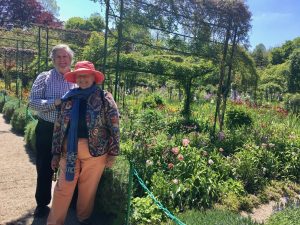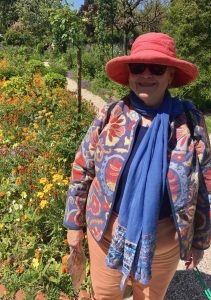 Monet's Garden has been on our bucket list for a number of years. The last several times we have been in France it was after the season and the place was closed. This time, all the stars aligned and we had a beautiful day and lots of time to explore and discover this beautiful area. To say it is lovely is an understatement.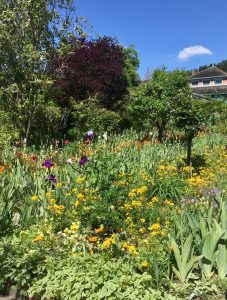 Sure they have a more traditional garden with beds of beautiful flowers but clearly the showcase area is the ponds and more specifically the lily pond area.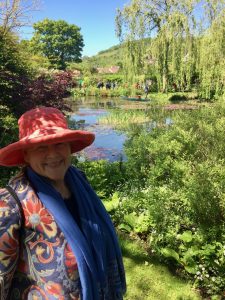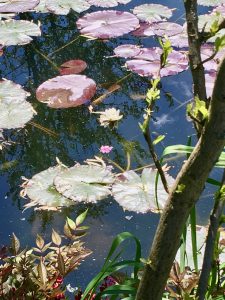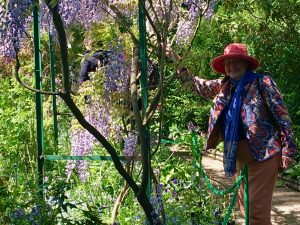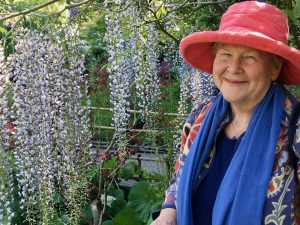 First you walk through the more traditional garden and then down some stairs and under the road that separates the water garden from the house and traditional areas.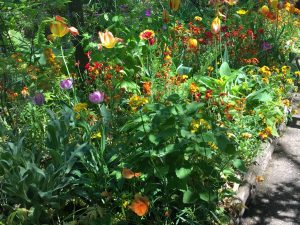 It's not as big as you might think but it is well laid out with view points at a number of spots where Claude may have stood and painted. Having seen a number of his paintings over this trip it was great to see where his vision took flight and created the paintings.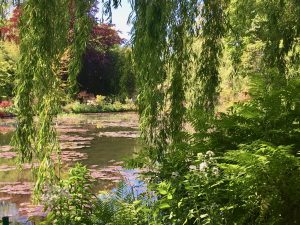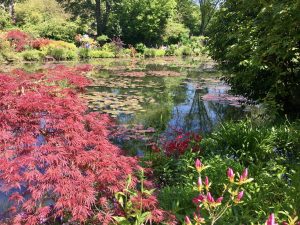 By late afternoon we were back on the train then to our B&B in the Bastille District for a lovely walk around.
The following day we had a lunch reservation at Le Réminet – a place we have visited every time we have been in Paris.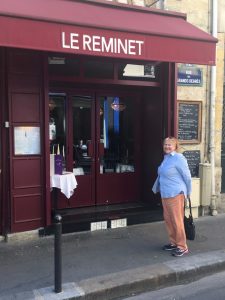 We had made a lunch reservation and decided to walk from our apartment to the Restaurant. Along the way we walked over the small island of Île Saint-Louis that affords a view of the back of Notre-Dame.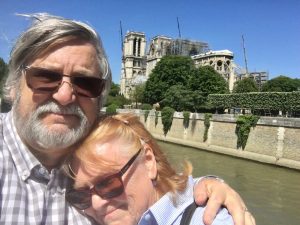 Most of the area around Notre-Dame is blocked with various temporary construction structures, security and a variety of other things. Over the last 700 years the church has had more than one fire resulting in a number of restorations. This fire will be no different – fortunately the main structure, the façade, the flying buttresses and the exterior walls were all saved and while I'm sure they have some damage they still stand showing the structure still very much in place.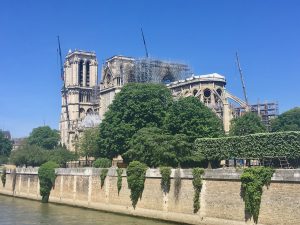 While it is going to take a while to make the repairs it is clear that the City of Paris and the Country are both strongly in support of its restoration. Hopefully we will be around to see it reopen but who knows how long it will take.
Our lunch at Le Réminet was everything we have learned to expect.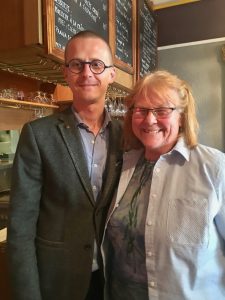 Norbert, headwaiter, manager, guy in charge, was welcoming and enjoyable to talk to. It seems the fire at Notre-Dame has impacted their customer base but hopefully that will change with the summer season heating up.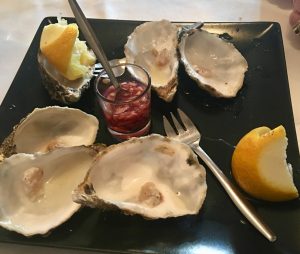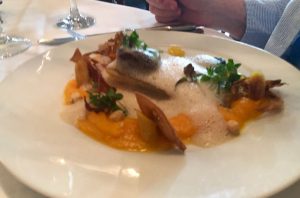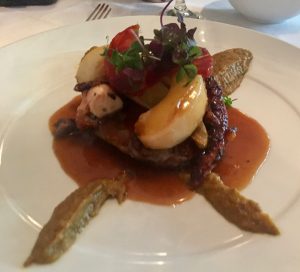 After lunch we walked to Jardin des Tuileries – a lovely park along the Seine.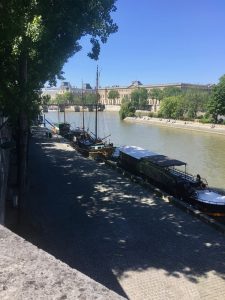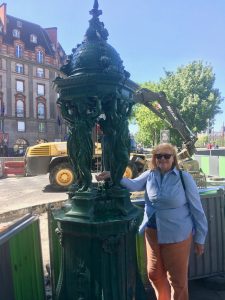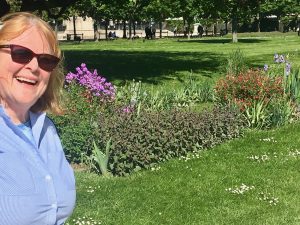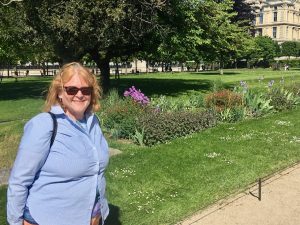 After taking the better part of the day to enjoy Paris we went back to the apartment to organize our luggage for our flight home.

As of this posting, we are now back in Springfield Virginia enjoying spending time with our two granddaughters and trying to figure out our next adventure.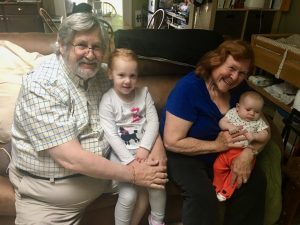 For now, we haven't got anything planned for a foreign trip but that could always change. In July we will be driving across country stopping in Portland Oregon for the International Pinot Noir Festival and then heading south to SoCal stopping along the way to visit friends and relatives. So, while we have been blogging for the better part of 8 months I expect the next couple of months will be less reported but you are encouraged to come back (subscribing is actually best) to see what we are doing and follow our progress.
One last comment for this blog. We have been traveling for the better part of two years (started in June 2017) and really don't know when we will actually stop.  Places still on the bucket list include: Alaskan cruise; extended trip to Australia and New Zealand; Egypt; Sicily; Croatia; Russia; and the Far East.