One of the joys of visiting in Paris for an extended time is the ability to go to the local markets to stock the apartment with food. The Paris Bastille Market comes alive with brightly colored stalls and enticing food displays. This Marché (Market) has been around for a very long time – taking over the Boulevard Richard Lenoir twice a week – Sundays and Thursdays.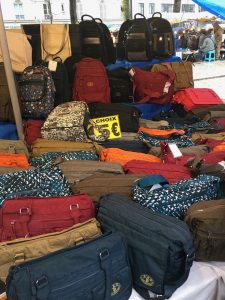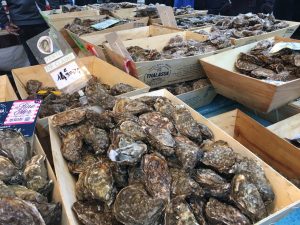 There are three pathways through the market where vendors are engaging with shoppers and calling out their specials for the day. We spent the better part of several hours doing our shopping for the next several days but it's hard to not be amazed with the stuff that are being sold. We arrived via the metro coming up at one end of the market – a booth of hats, gloves and lots of fresh shellfish. As we walked down the way there were booths of organic eggs, flowers, cheese, bread and piping hot ready to eat meals.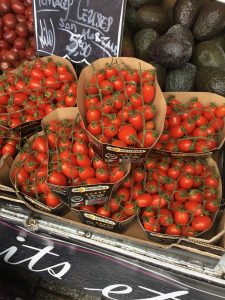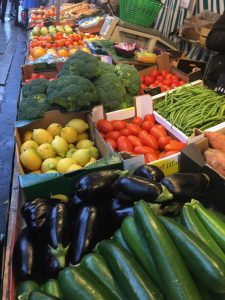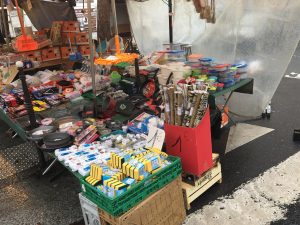 Ryan had a menu he was working on for our Christmas dinner – chicken, fresh vegetables, green apples and other ingredients to make our traditional Rice and Curry. We also picked up cheese, some marinated olives, some nuts and lots of other delicious treats.