Our last few days in Bordeaux have been beautiful – clear skies, mild temps and NO crowds. On Friday we visited La Cité du Vin – interactive exhibits, displays and information, all around the theme of wine.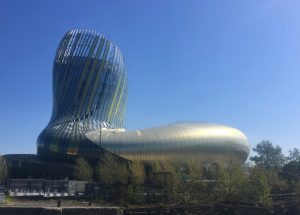 First off, the building is 8 stories tall and includes restaurants, bars, seminar spaces, a library and two floors of wine information – not really a museum but more of an interactive wine education center. All this is contained in a swirl of glass and gold and silver metal, rounded like a wine decanter. Nearly the entire globe is covered and you need several hours (we spent about 6 altogether) to go thru the entire museum.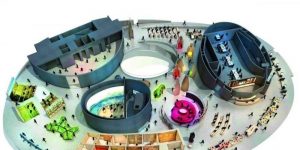 Media images and the quality of the exhibitions is fantastic. Wearing the headset allows you to hear everything in your native language.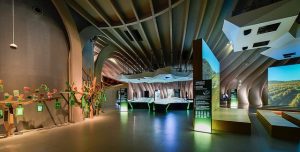 In addition to the wine information there was a special exhibit about glassware – with a focus on wine- during our visit.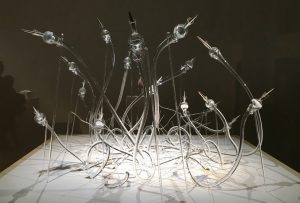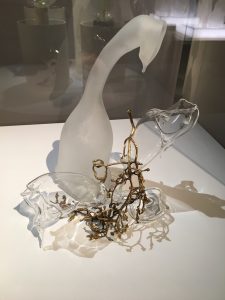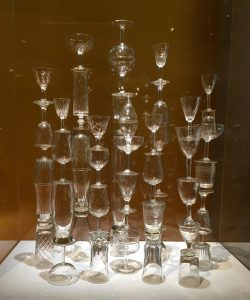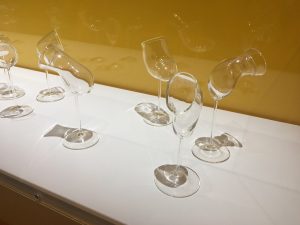 Both exhibits were well worth the cost and time spent.
We broke up the "learning experience" by going to the seventh floor for lunch at Le 7. This place has a fantastic view of Bordeaux along the La Garonne River and the Pont Jacques Charles Demas Bridge.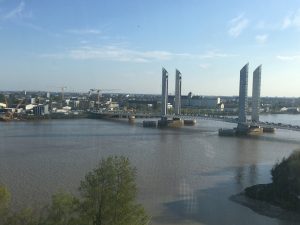 We had our lunch on the outside terrace to enjoy both the views and the breeze. As you can imagine, this place has an extensive wine list but we limited ourselves to one bottle of Taittinger Brut Champagne.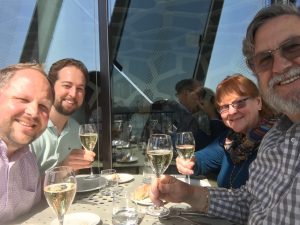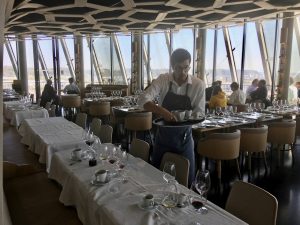 Continuing our tour of the wine experience we didn't finish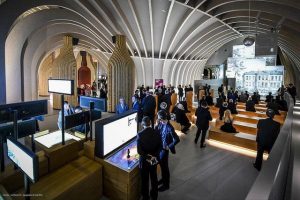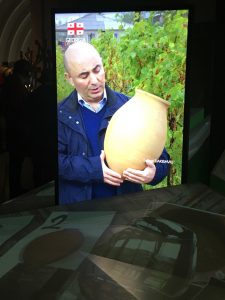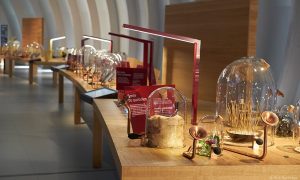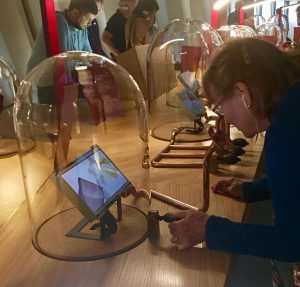 up until close to 5:30, as we needed to get to the 8th floor for our complementary glass of wine. The 8th floor is for those who have paid the price for the wine experience and they give you a glass (I'm sure you could buy another if you wanted) from a selection of about 10 French wines as well as wines from 8 or 9 other countries! It was not easy to choose, but Corsica, Greece, Spain and Brazil were tried.
The following day we drove to Podensac – about 53km from our apartment to visit and taste Lillet.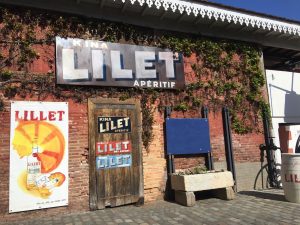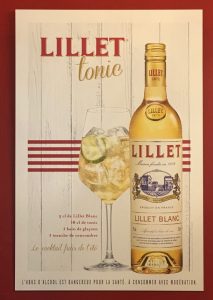 Lillet is a French aperitif and is technically not a wine – it is 85% Bordeaux region wines (Semillon for the Blanc and the Rosé and Merlot for the Rouge) and 15% macerated "secret herbs", mostly citrus and quinine bark, liqueurs.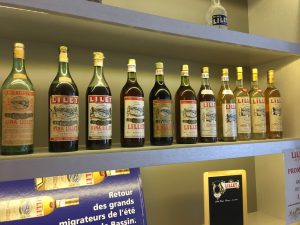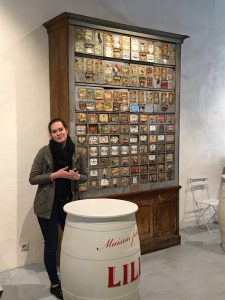 This ends up being 17% alcohol, a bit higher then most wines for sure. Our tour was in French, but all of the information was printed in English along the way.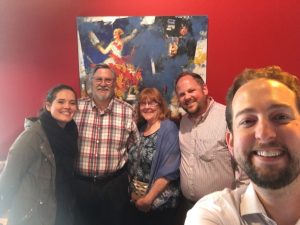 Lillet has been made basically with the same ingredients since 1887 in the same place. They source the finished wine from various places throughout Bordeaux, but the bulk of it is Semillon. Our guide, Emma, was able to answer questions and share experience in English as well.
After our tour, we cruised over to Cadillac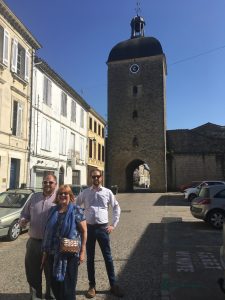 for an al fresco Menu de Jour at L'Entrée Jardin, and walked through city center to post a card. David programed the GyPSy to take us on the green and blooming back roads back toward Bordeaux. Not only is wisteria in full bloom everywhere, and Janeen had her first lilac sightings, both white and lilac.