In 1978, with Janeen pregnant with Jason, we moved from Bethlehem PA to Alhambra California.  This was 'coming home' for us as we  met in 1968 while at the University of California Riverside and David started a new position in 1978 at the University of Southern California (USC).  While in that position he realized that he could sign up for free classes and decided to take a scuba diving course.  After achieving the Advanced Scuba Diving requirements, he became active in a dive club – The California Wreck Divers.  This club had as its primary focus diving on shipwrecks.  Each year there was a banquet to celebrate the accomplishments of the past 12 months and to acknowledge individual accomplishments.  At this banquet, at the end of 1985 the guest speaker was an underwater archeologist – Duncan Mathewson.  Duncan had been working with Treasure Salvors from Key West Florida looking for various Spanish shipwrecks with the goal of recovering the treasure they were carrying back to Spain from the New World.  Mel Fisher, and his crew, had found The Nuestra Senora de Atocha after nearly a 20 year search.
Duncan shared his experience with Treasure Salvors (Mel's salvage company) showed off a number of artifacts and generally told us about the wreck.  At the end of his presentation, sitting next to David, he casually invited us to come to Key West and dive on the wreck.  Well, after much discussion and planning, David took up the challenge and invited 15 or so of his closest dive friends and went to Key West.  David created a small business "Diving Adventures" and rented a dive boat (More Bottom Time), bought some 20 scuba tanks and generally organized the entire trip.    David continued to stay in touch with Duncan Mathewson even going to New York City where he received the Lowell Thomas Award at the NY Yacht Club and to Jamaica to attend his wedding in 1991.  Duncan  used our Alhambra home as a stopover spot for trips that took him from Florida to Guam a couple of times.  Over the years, contact became limited to exchanging Christmas Cards and occasional emails.  However, the adventure all those years ago has remained a significant diving highlight.
What follows are pictures and general information from that trip so many years ago.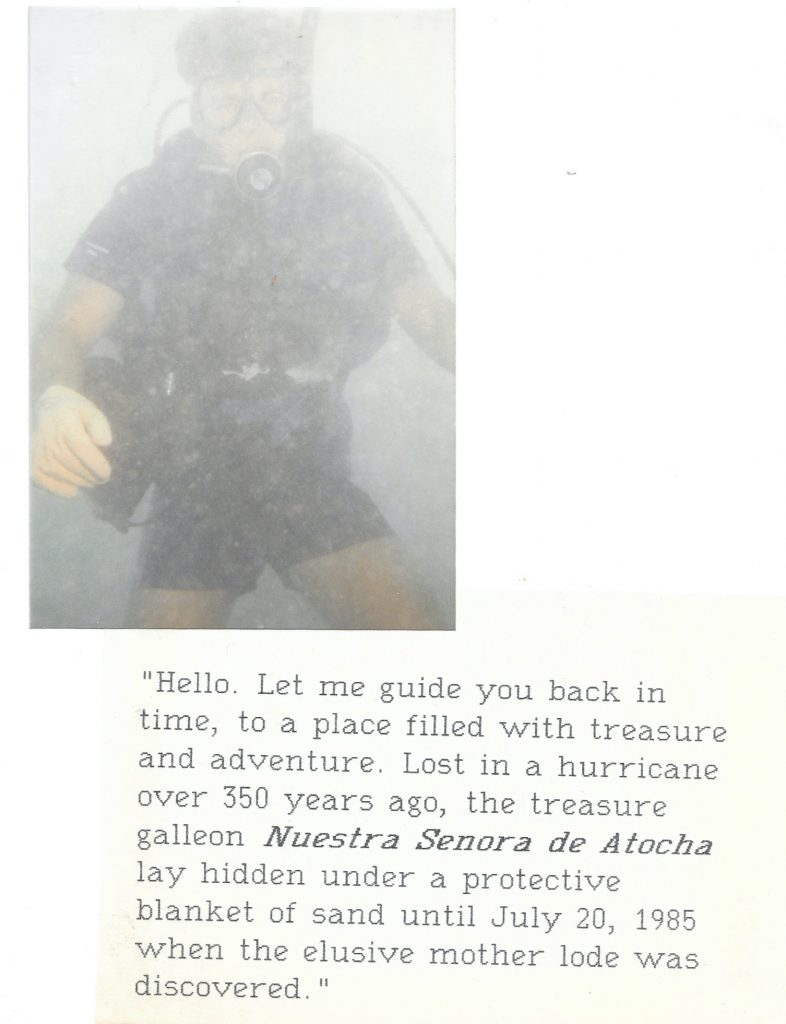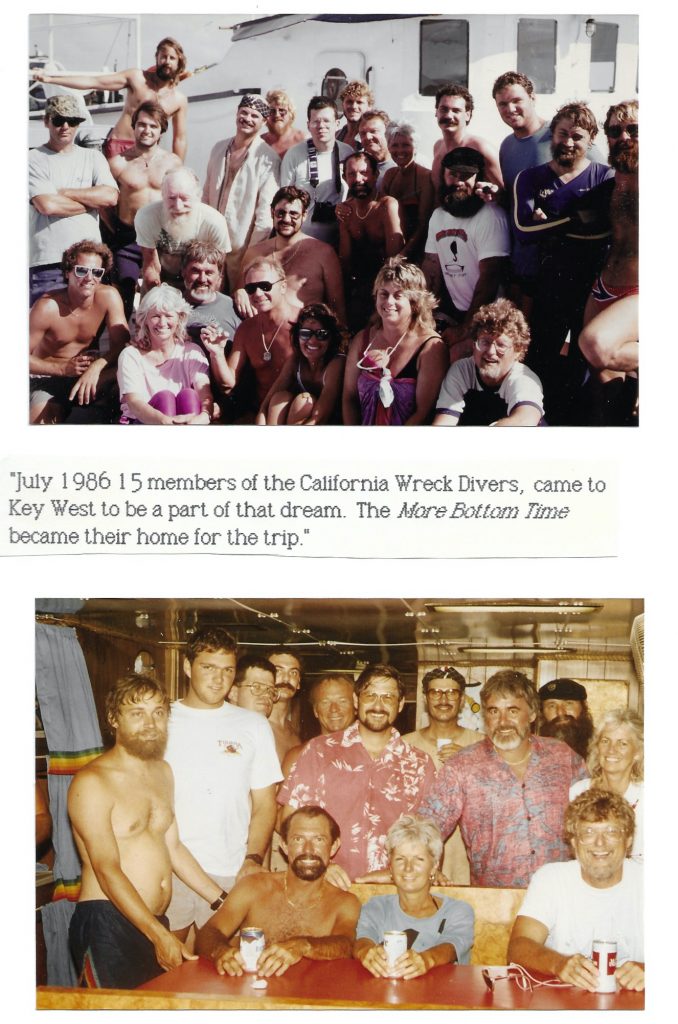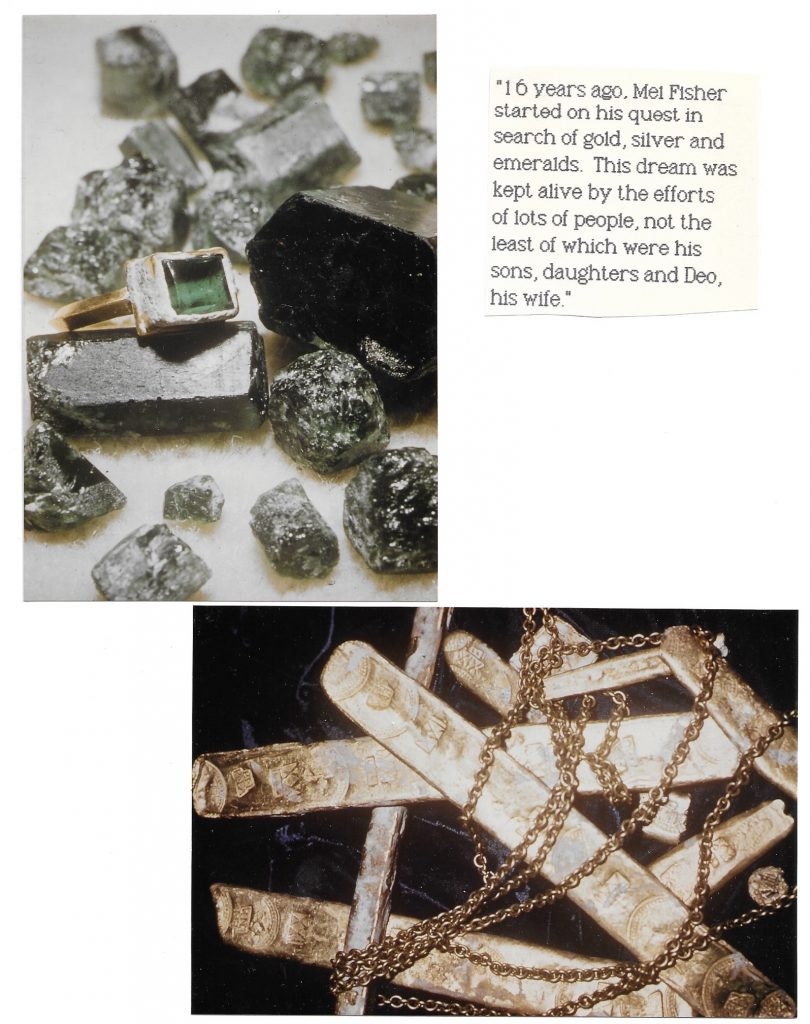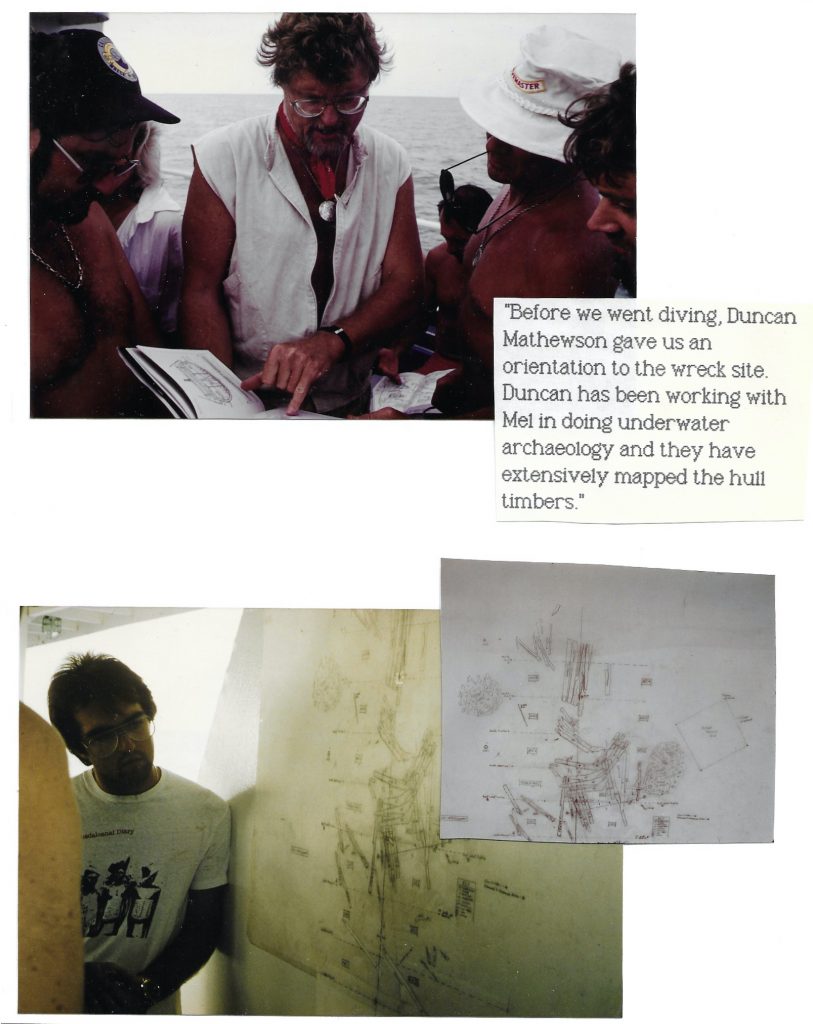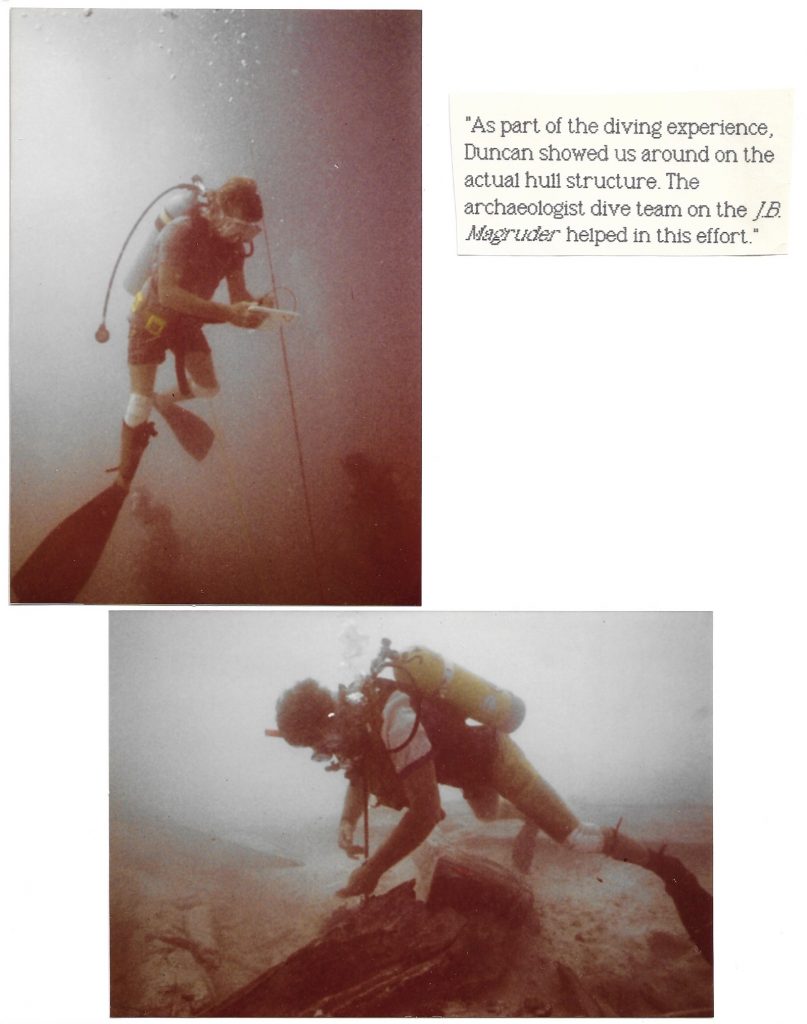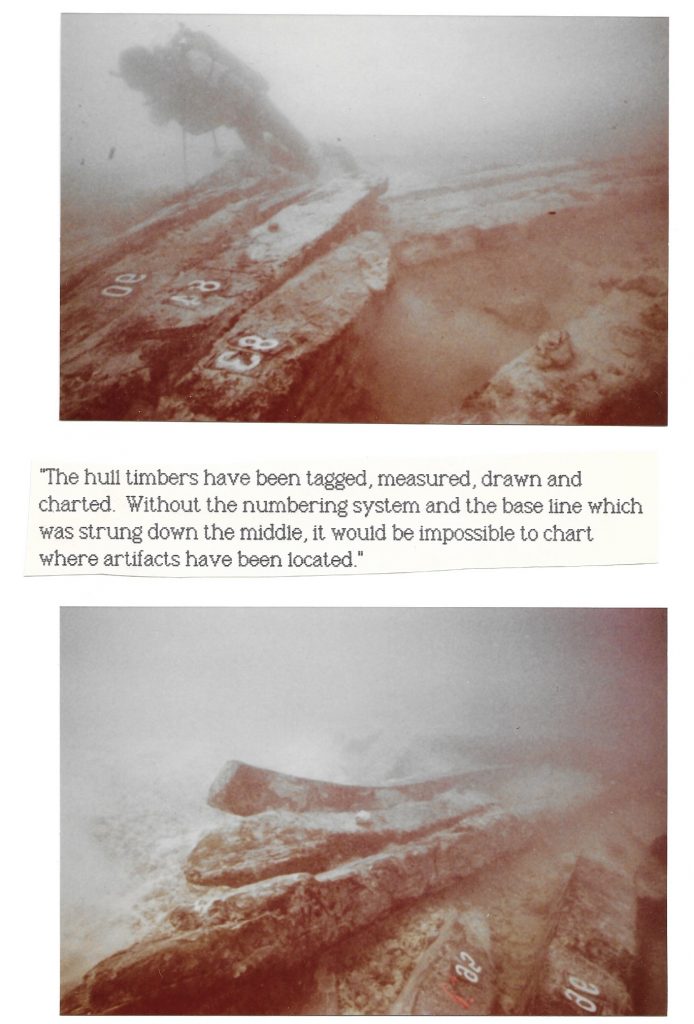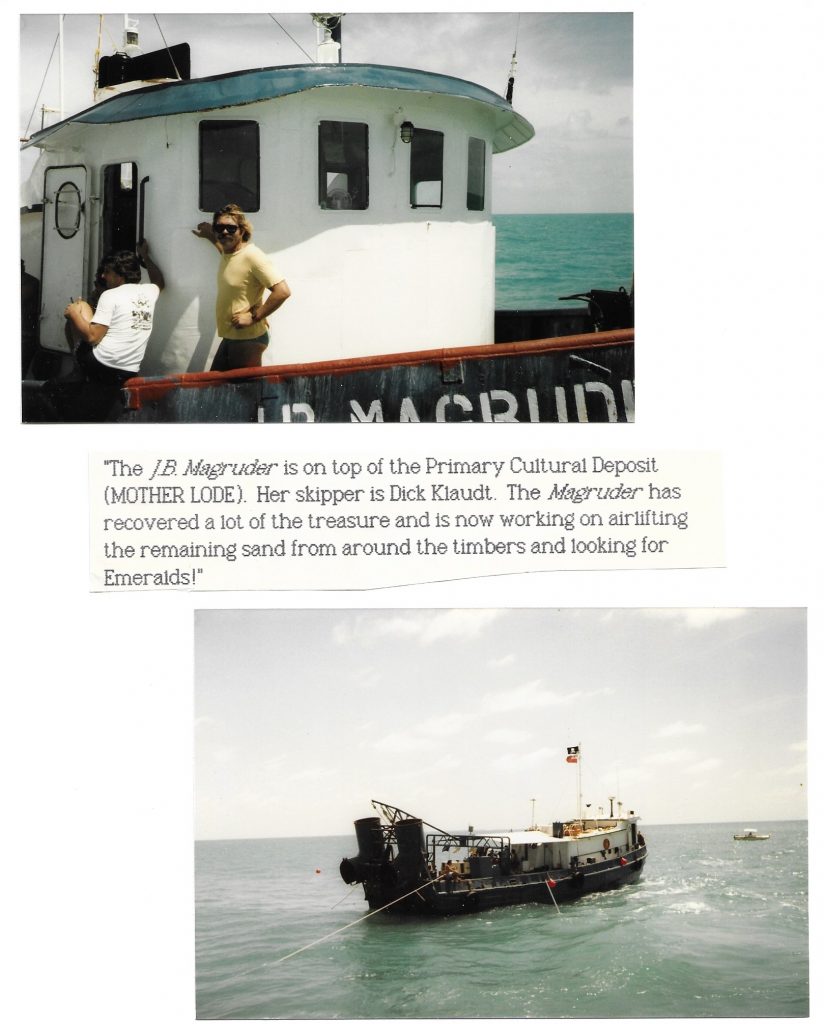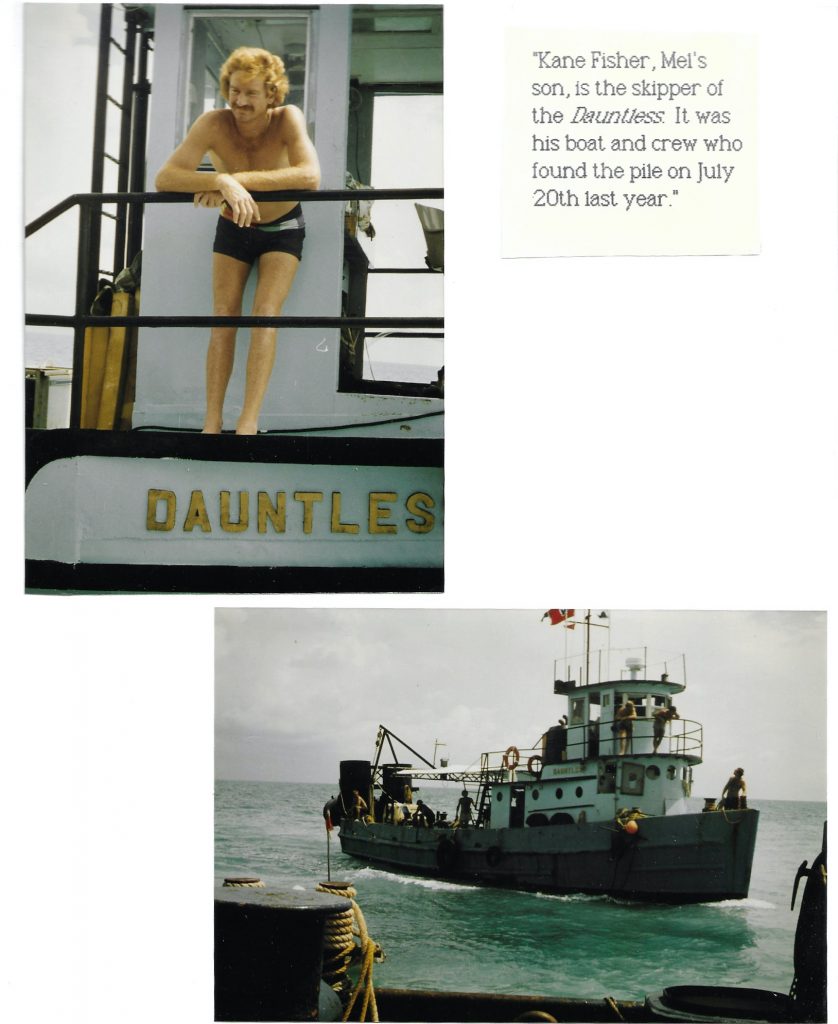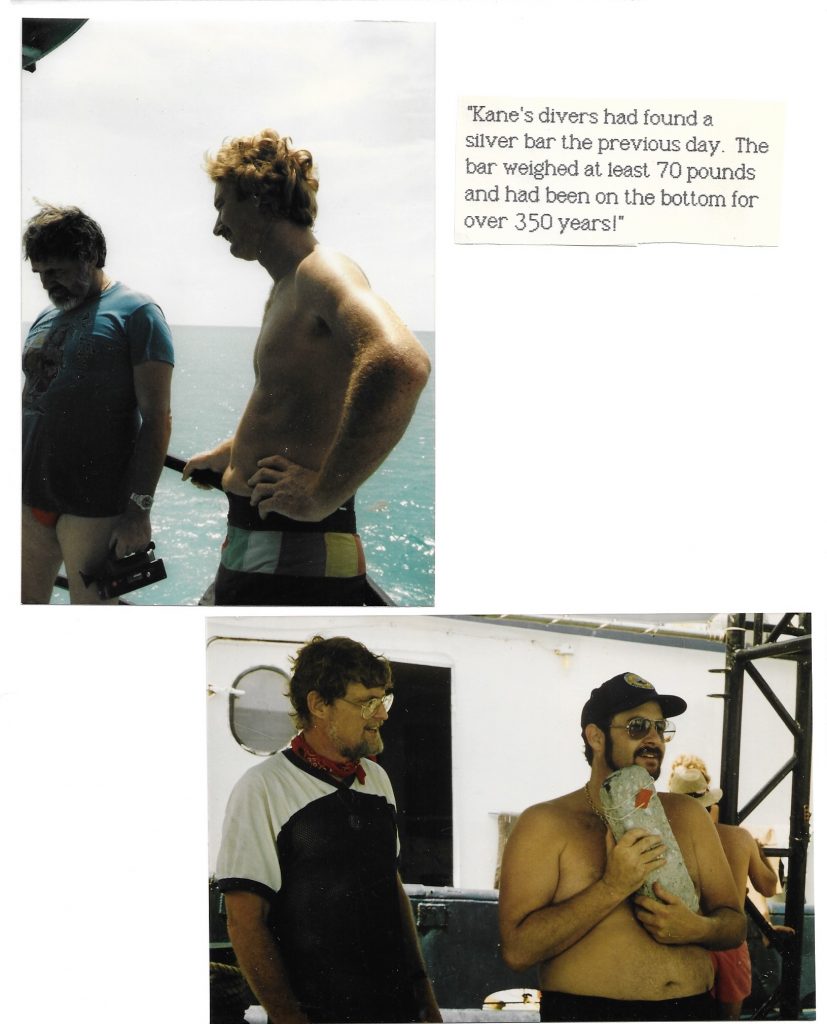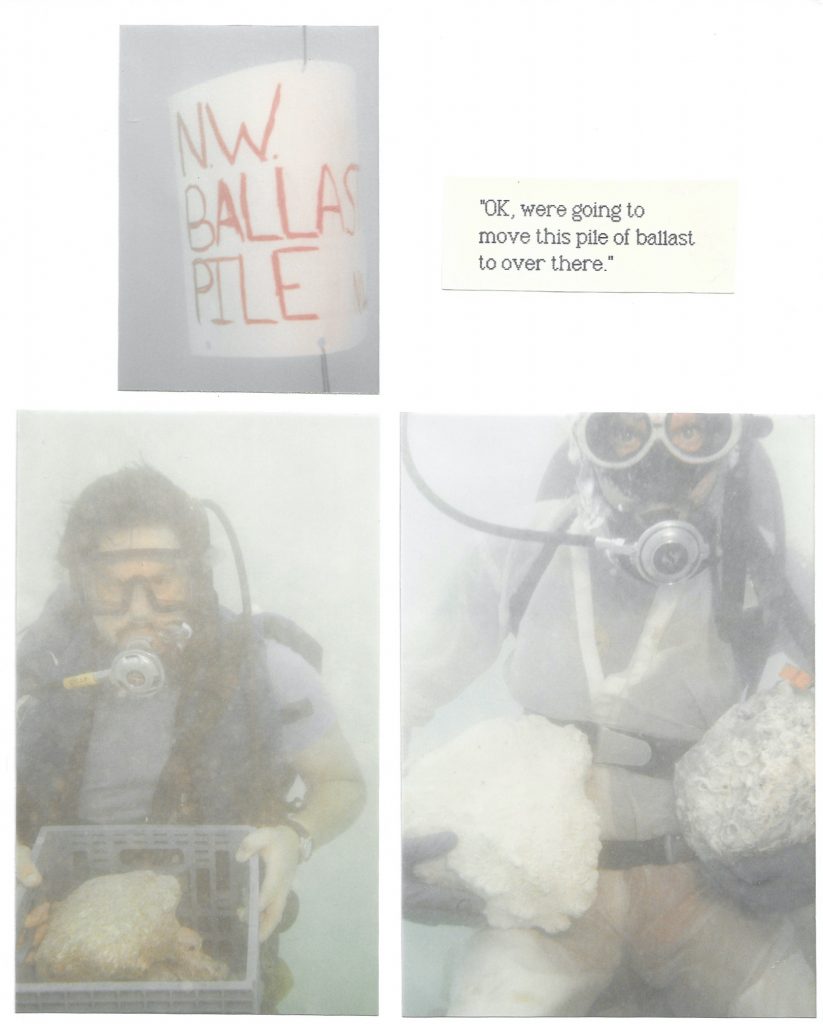 While they had all this "free labor" that got us to move a lot of the ballast pile.  during this process of moving stuff from point a to point b, David found a silver coin.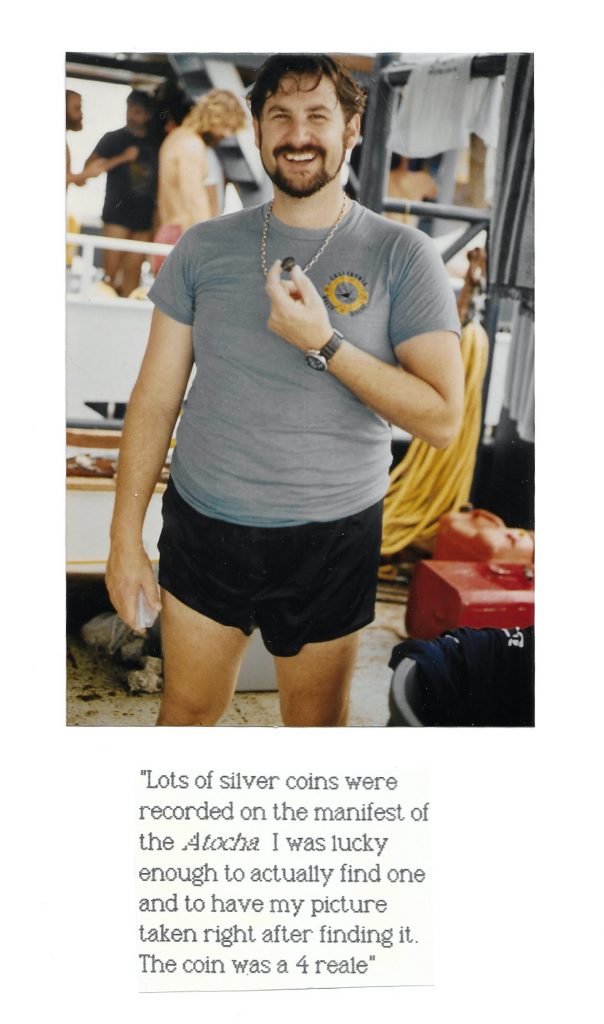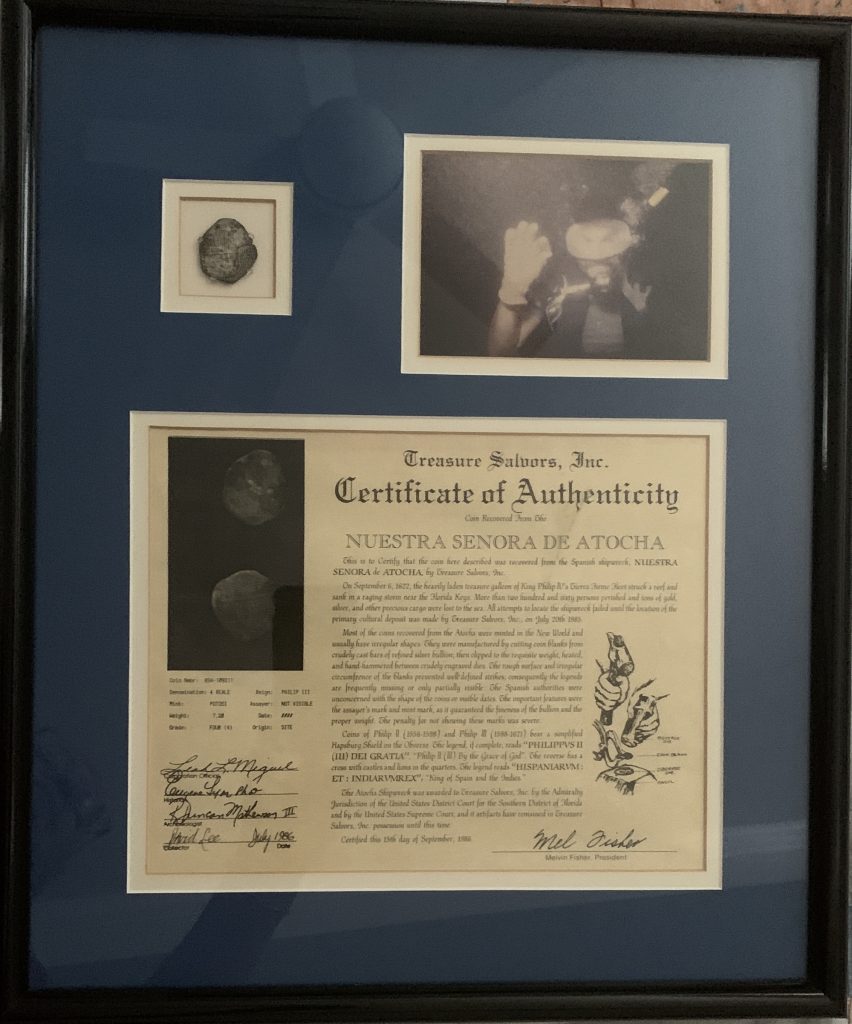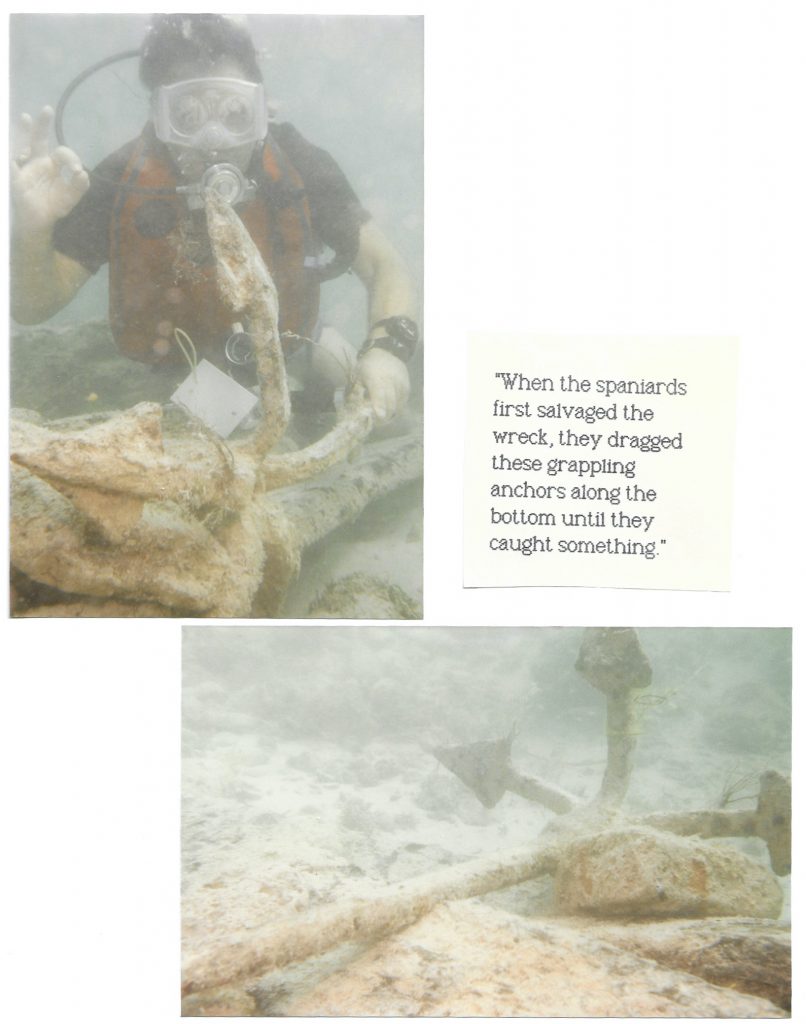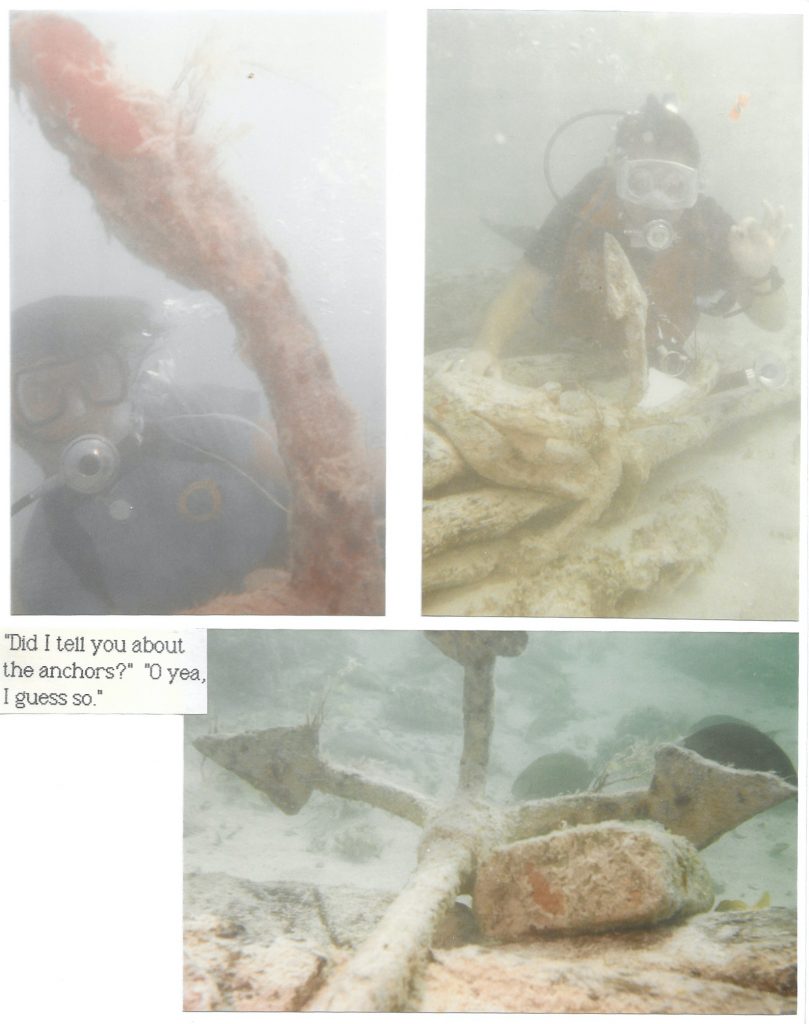 After diving on the wreck, we spent a day or two in Key West touring the conservation lab, the museum and the "treasure room".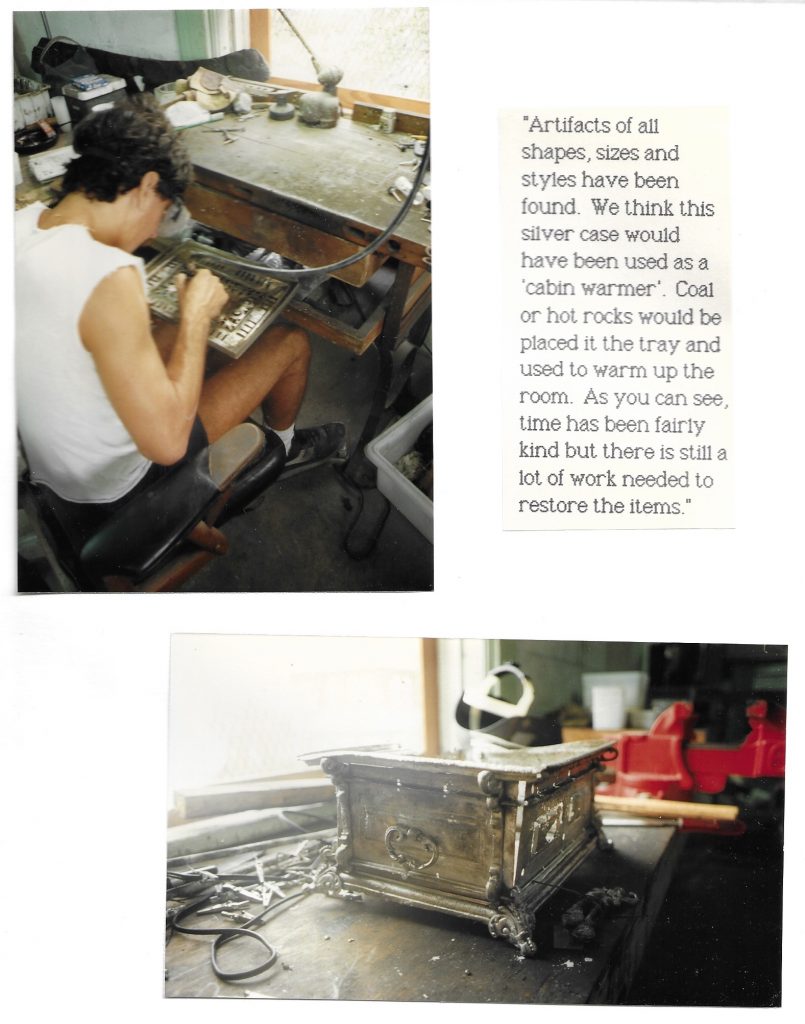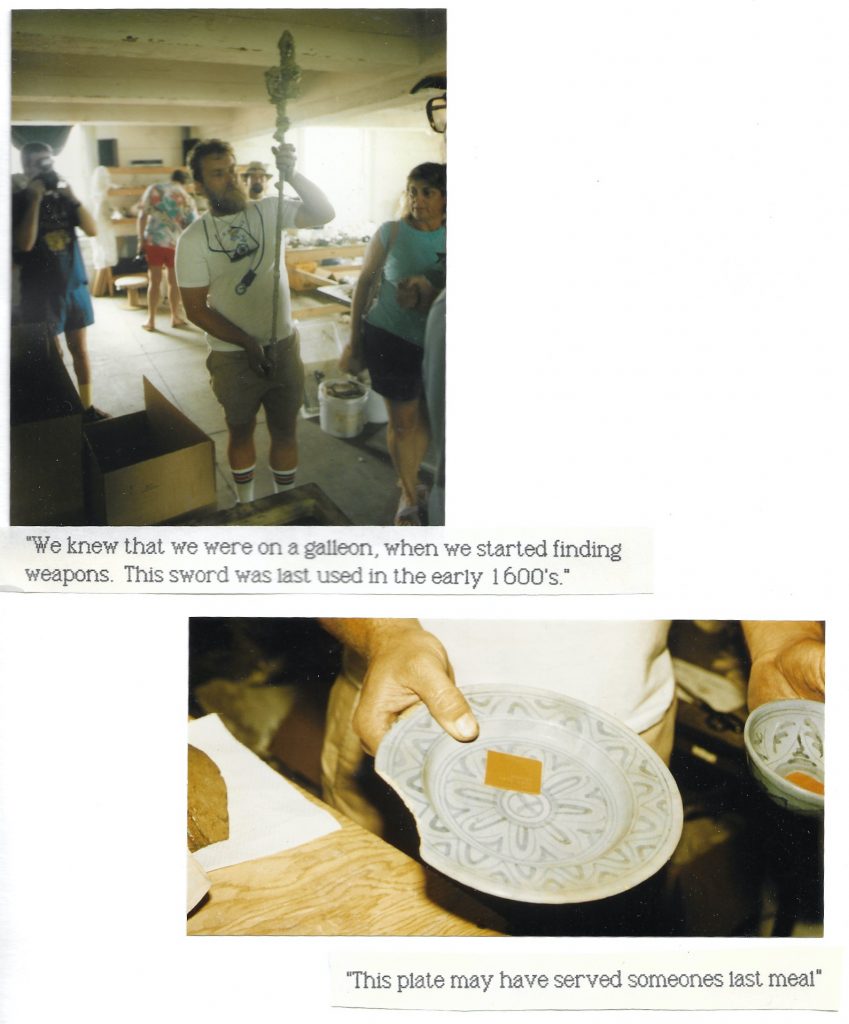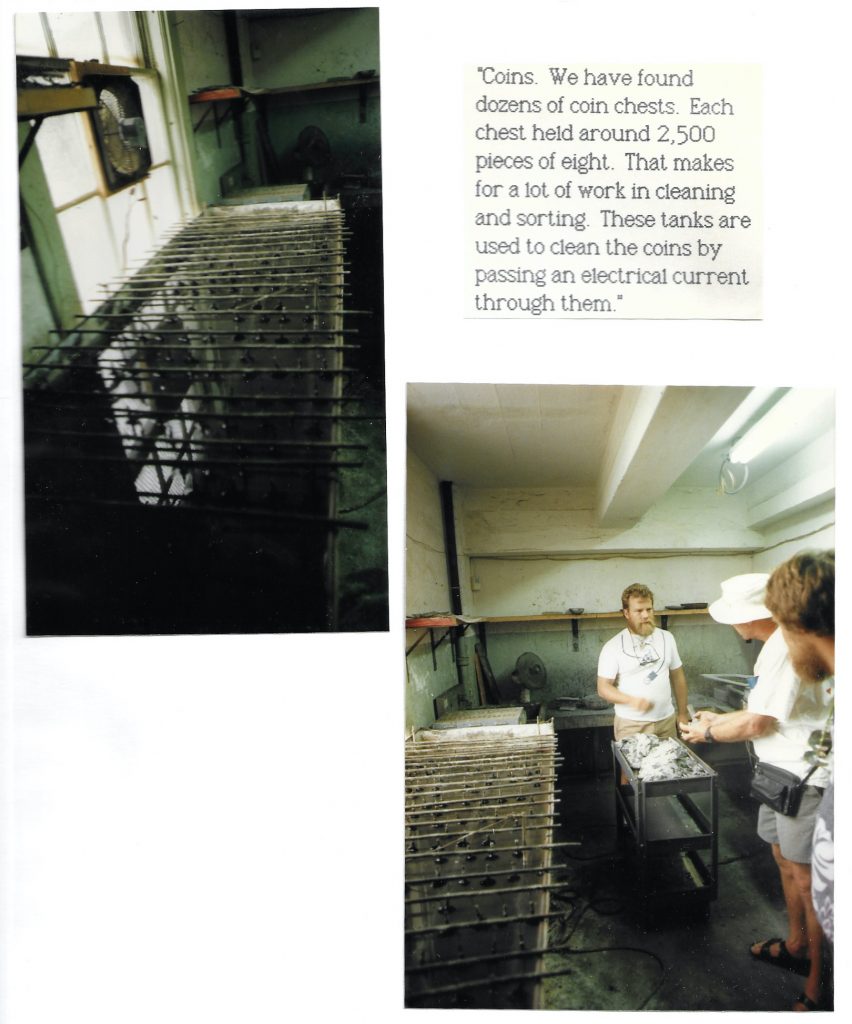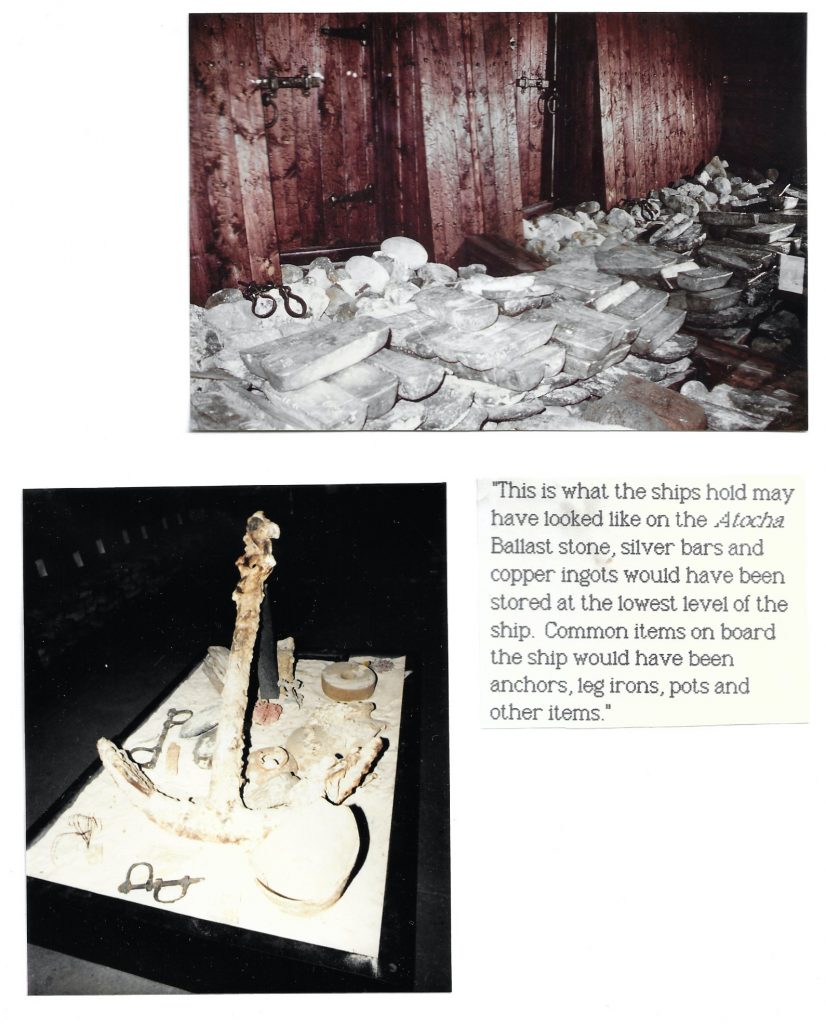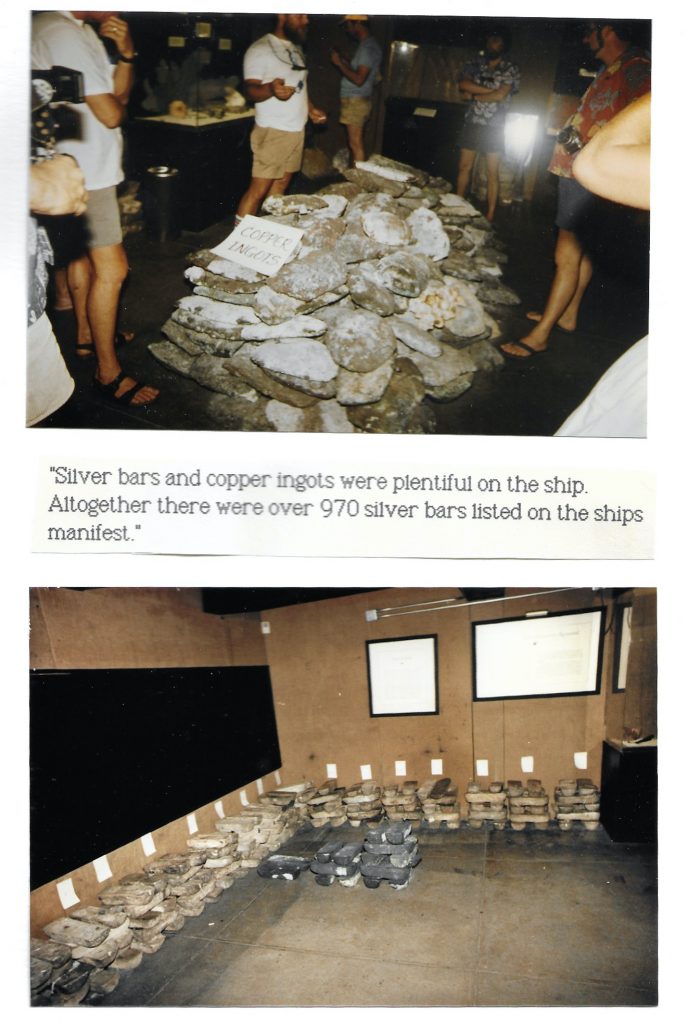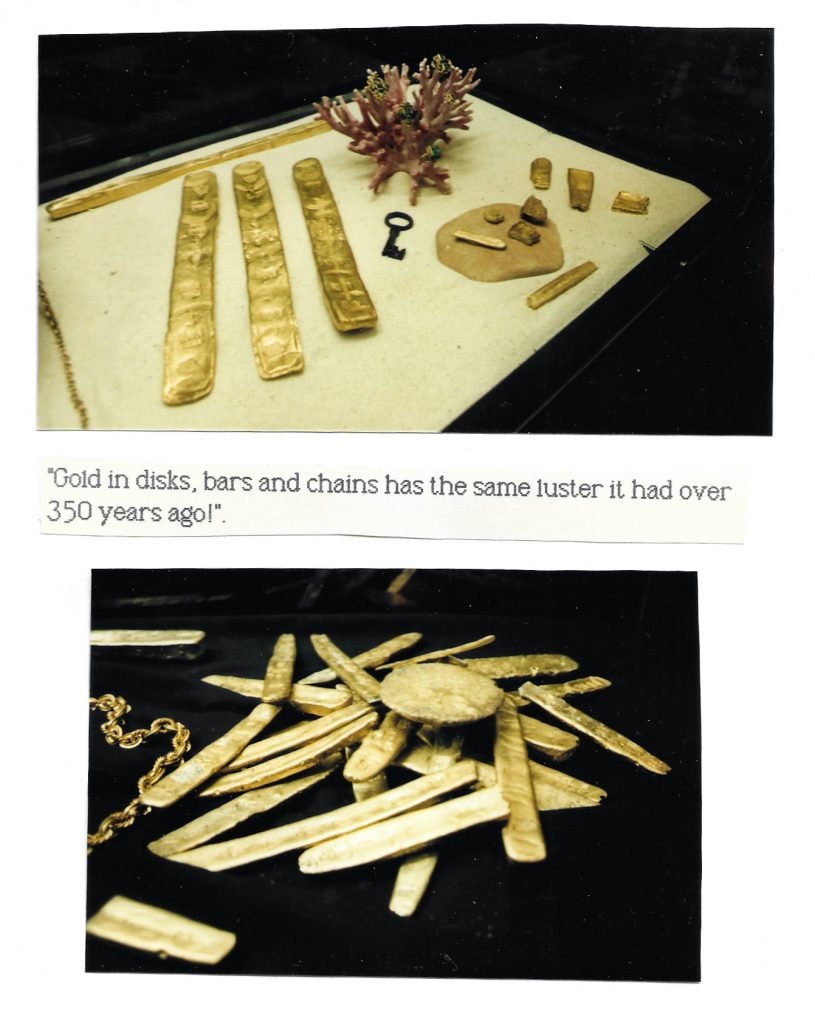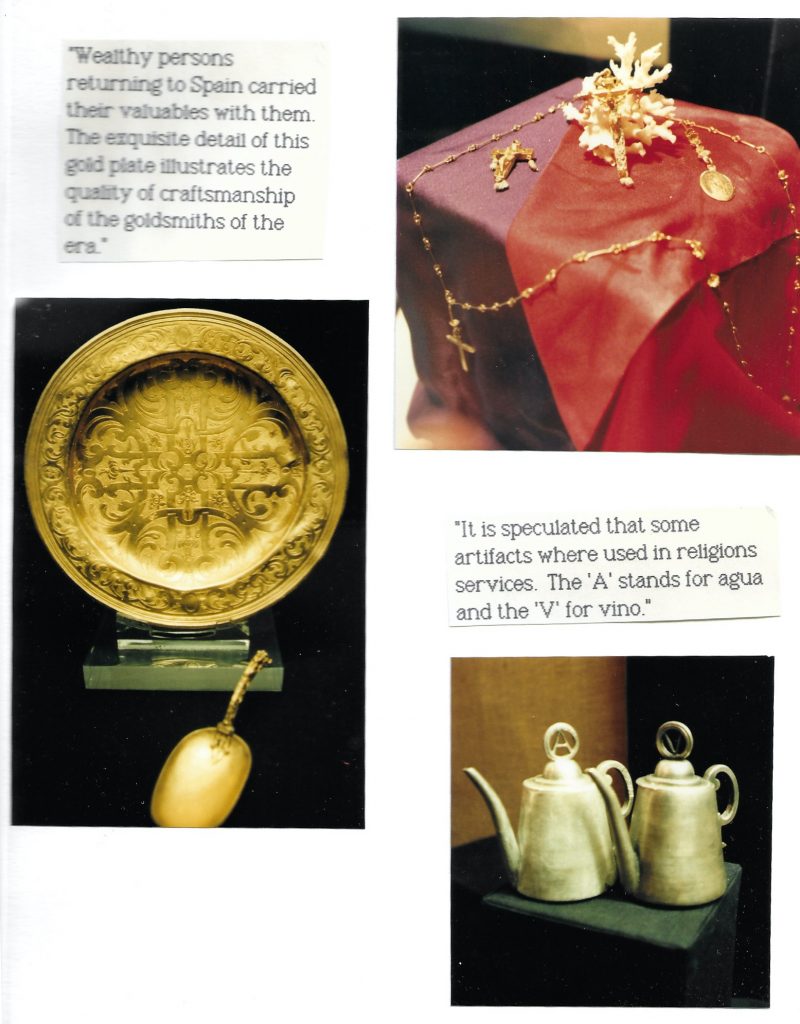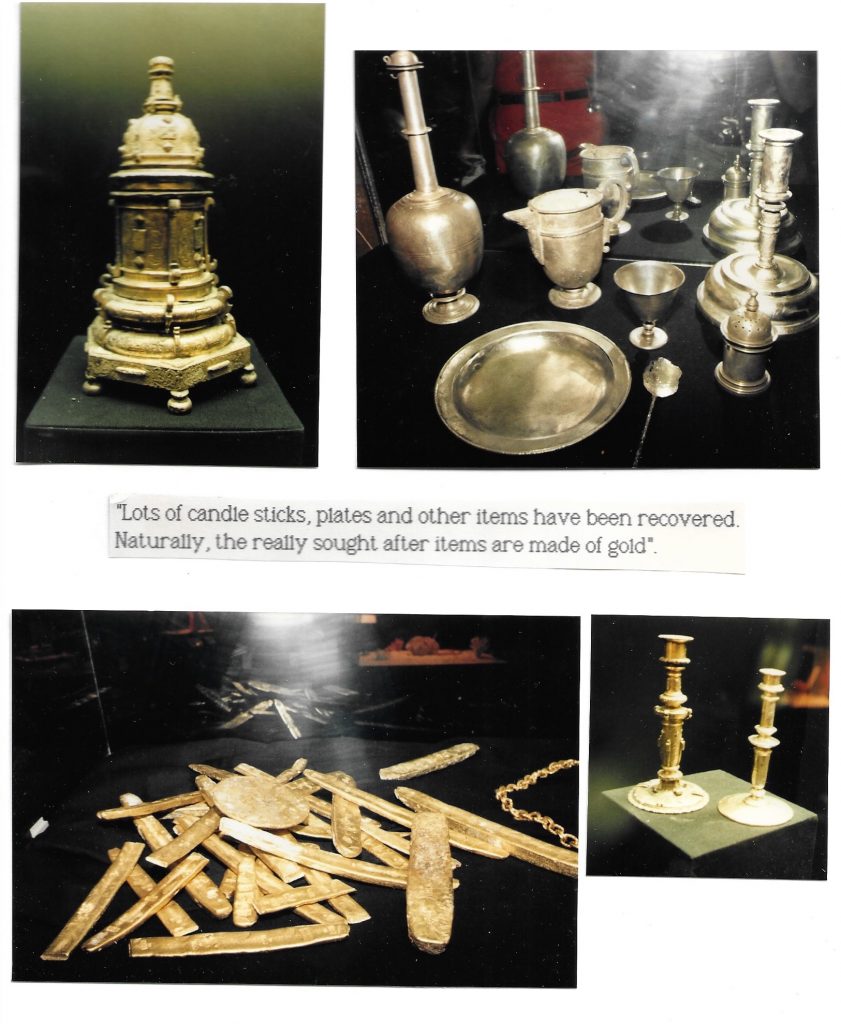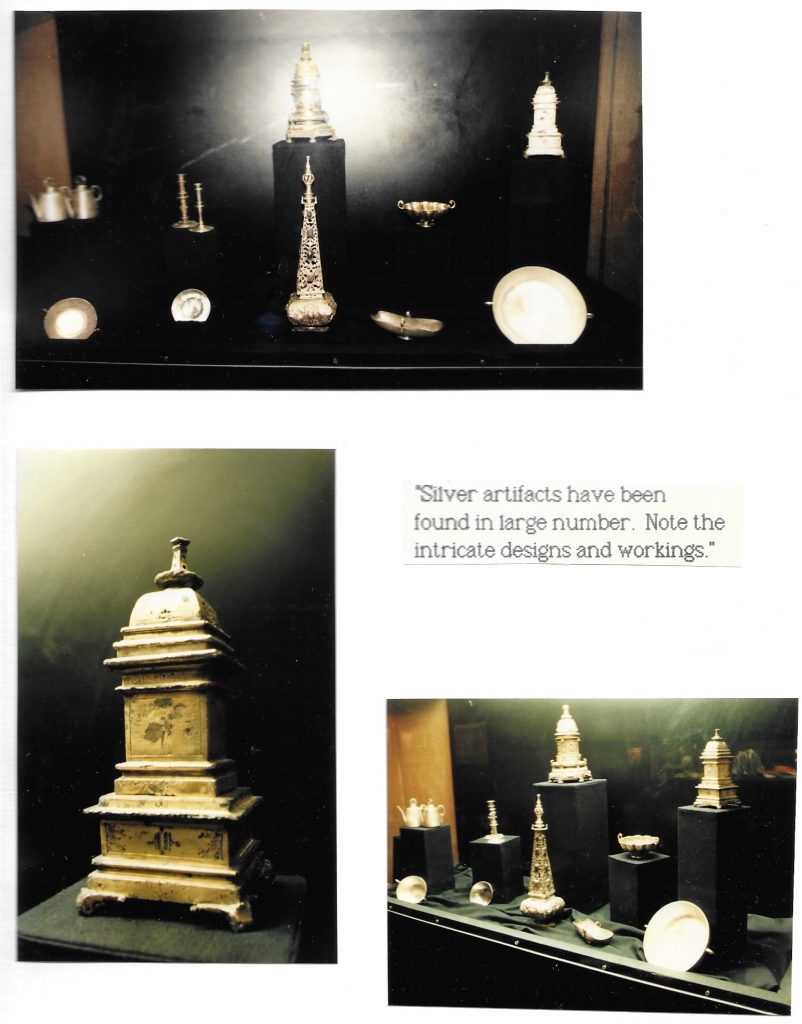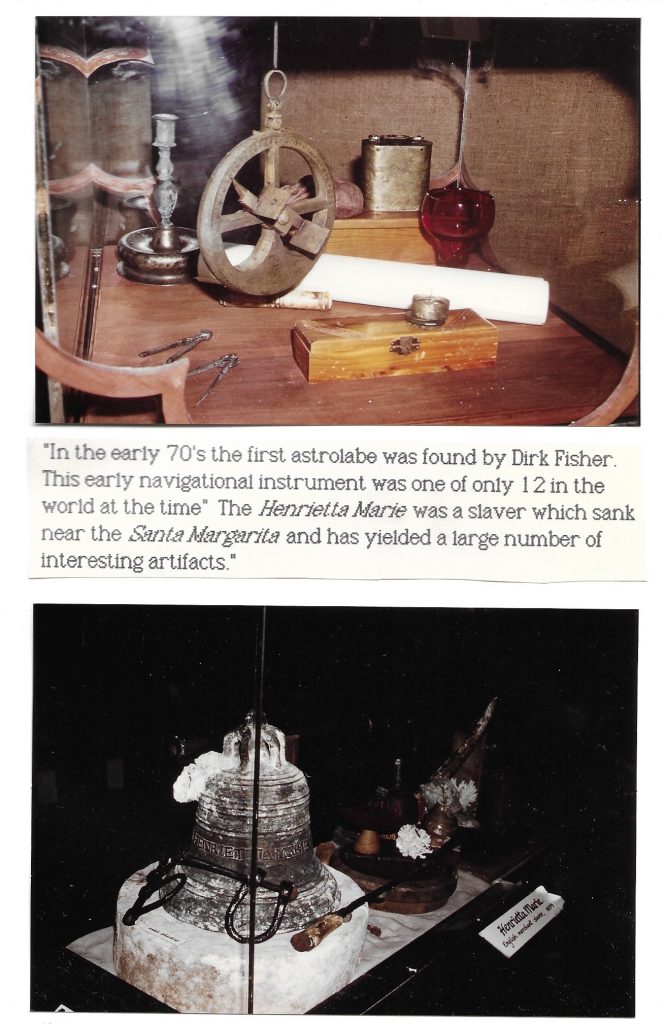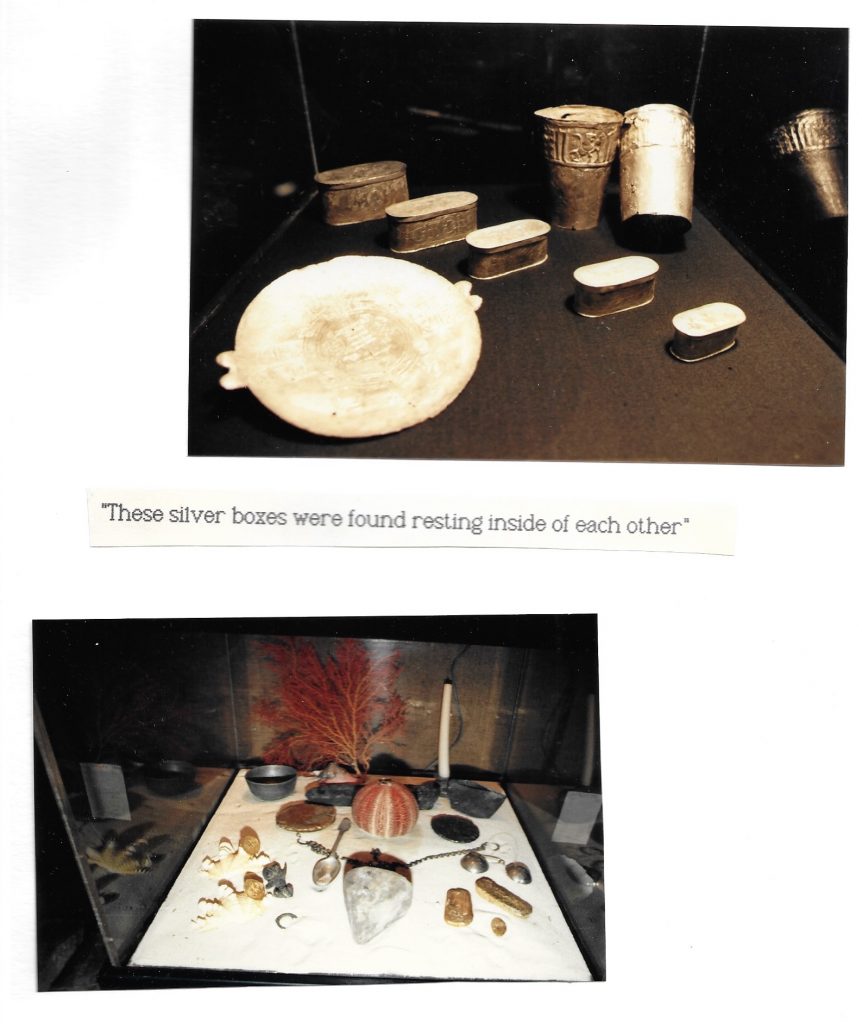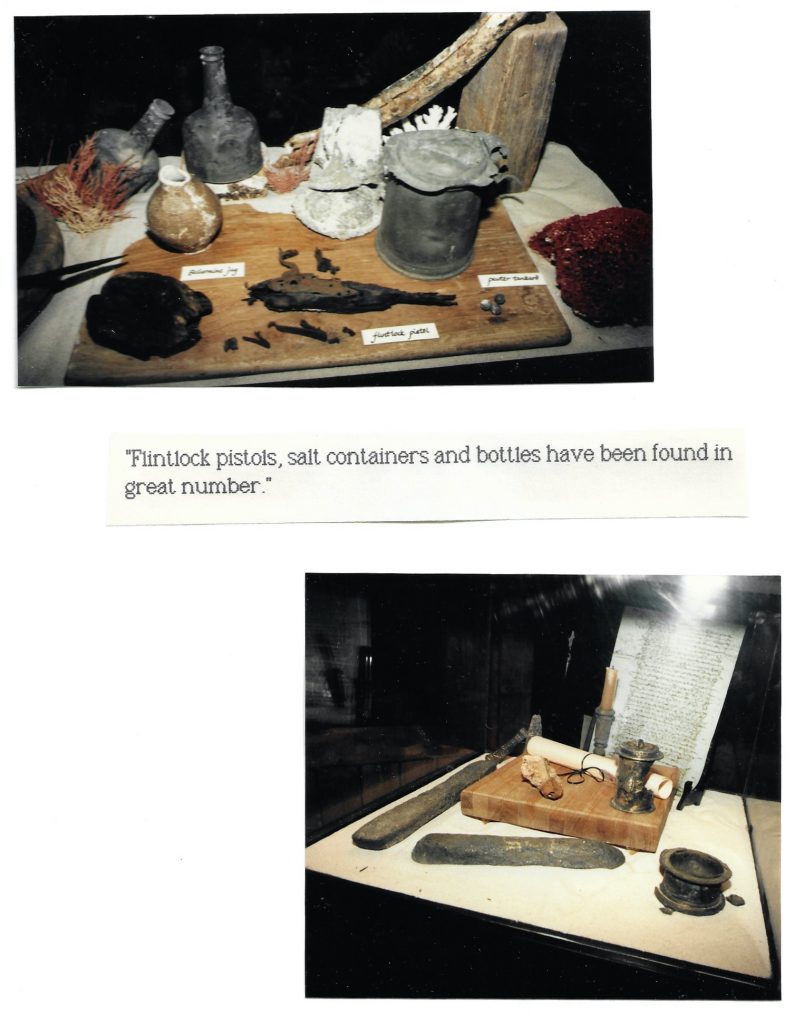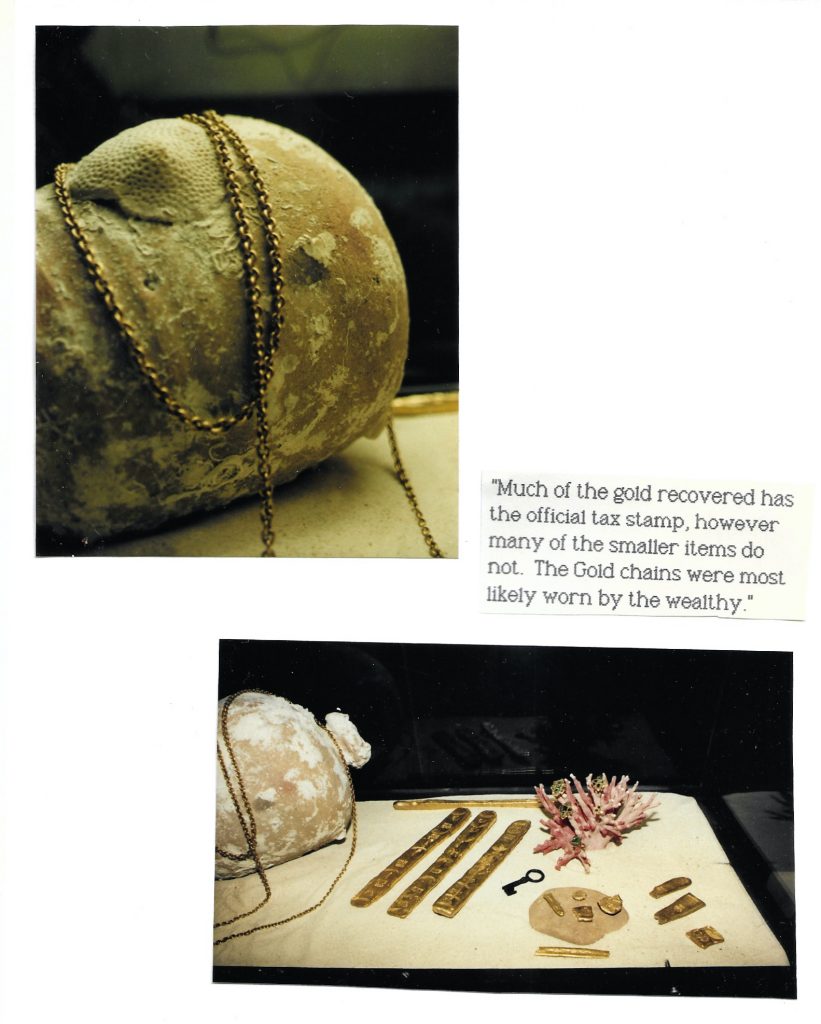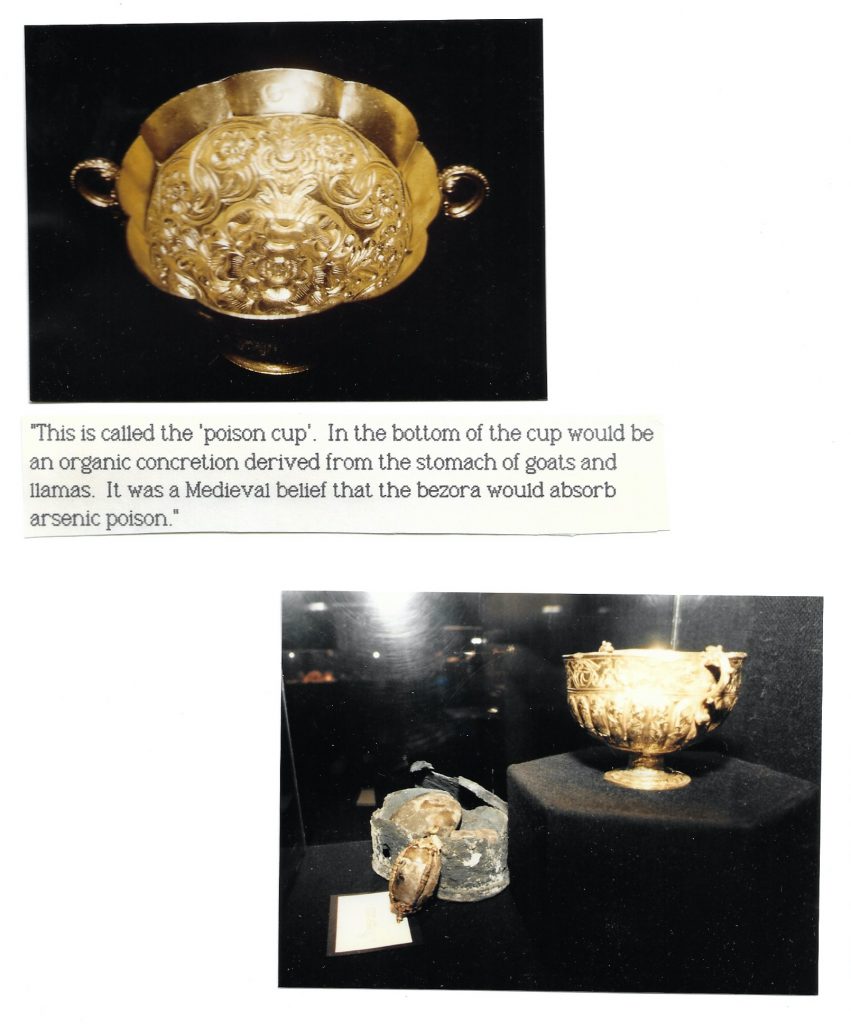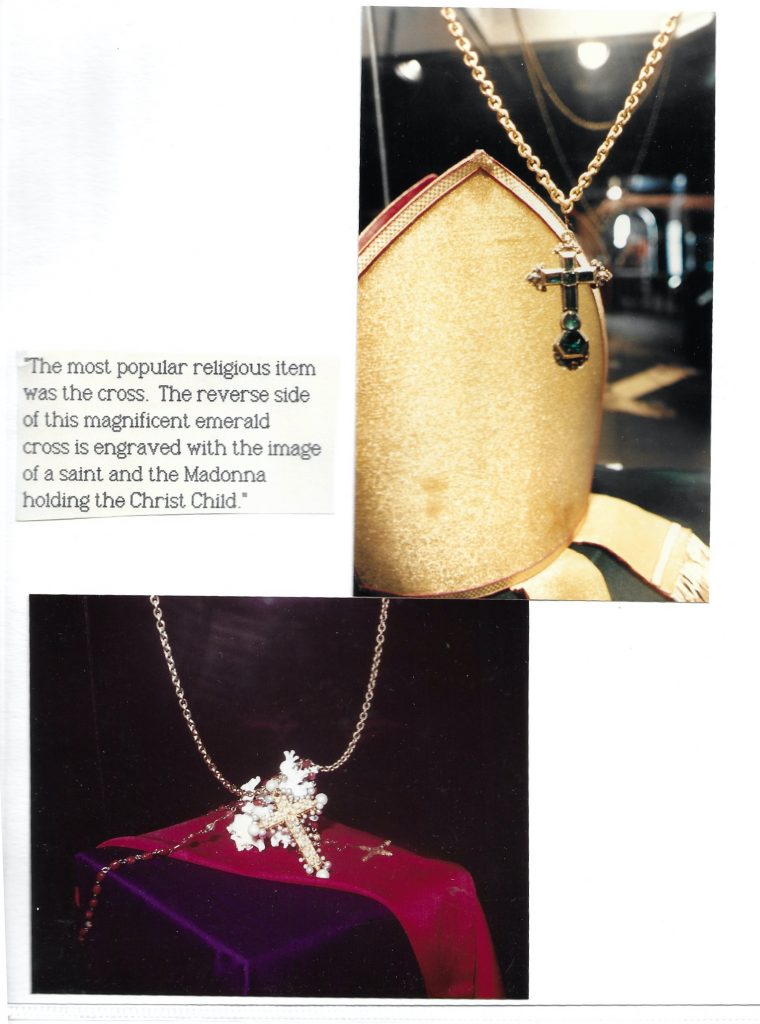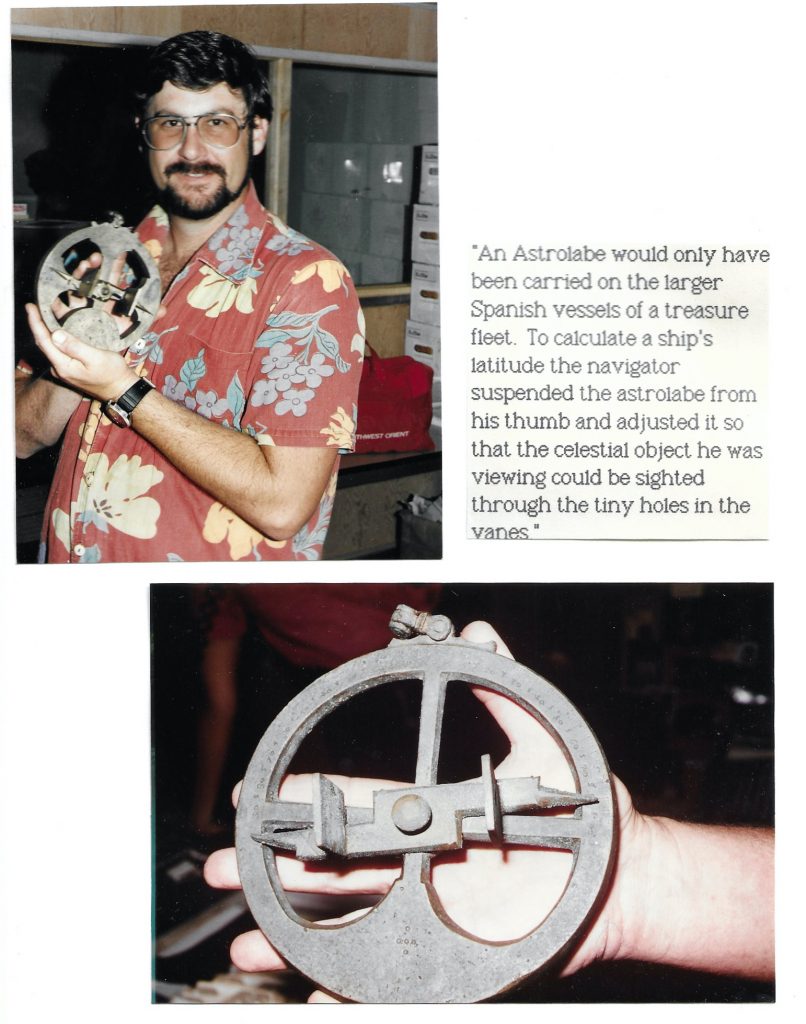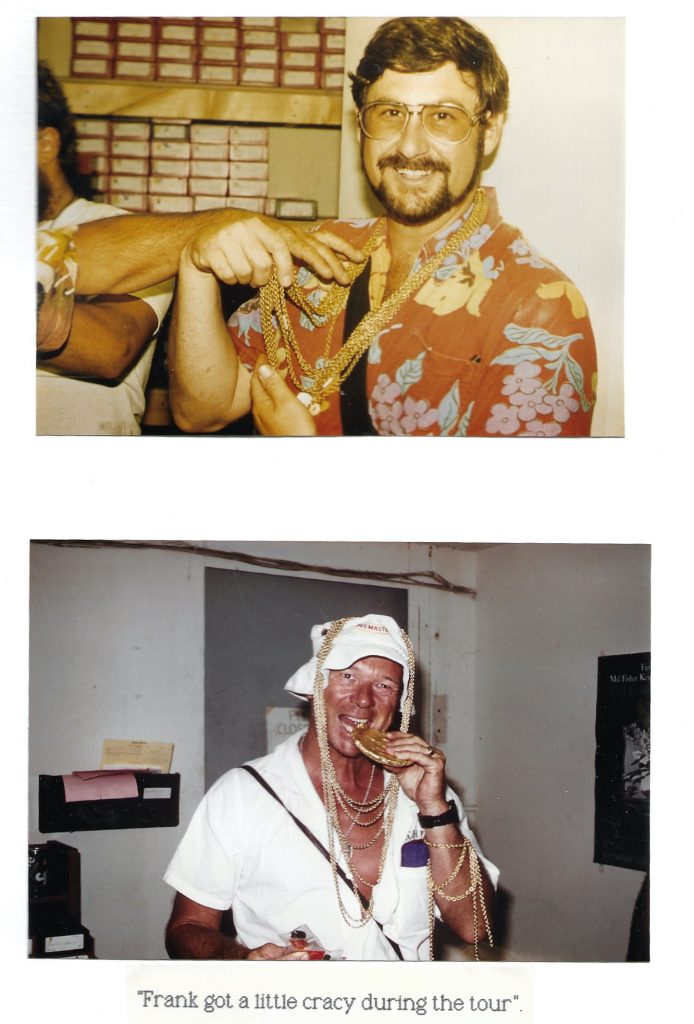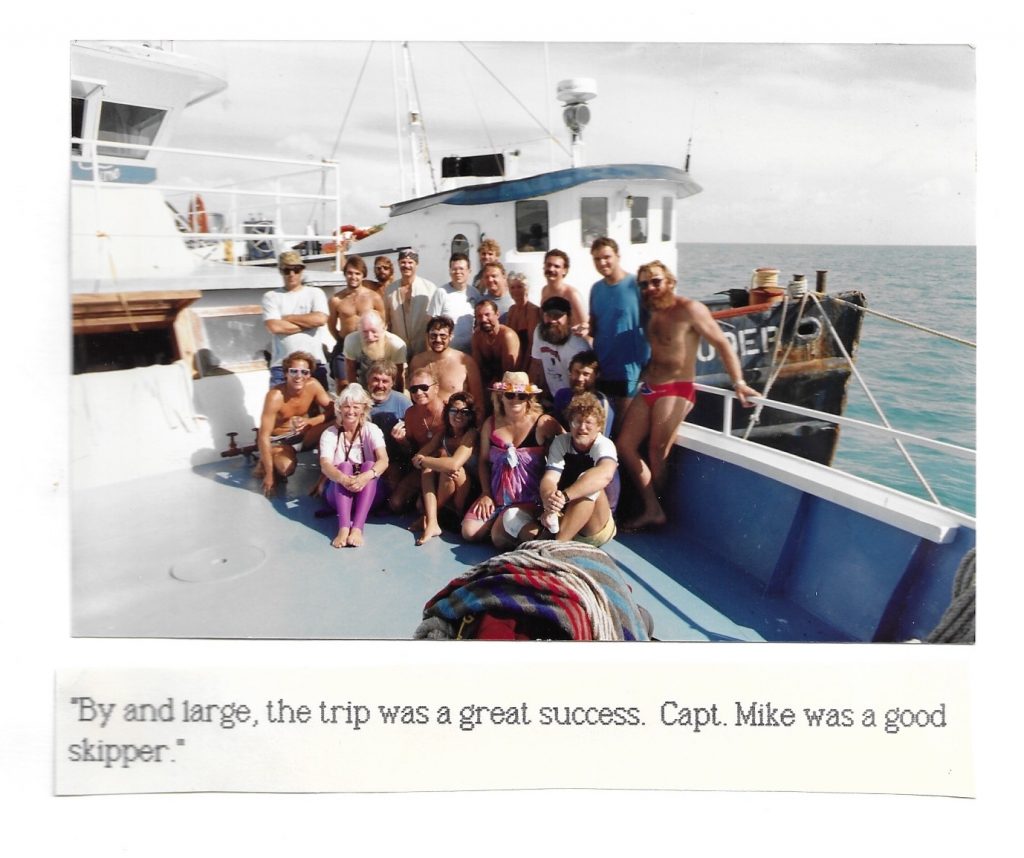 In 2014, Nuestra Señora de Atocha was added to the Guinness Book of World Records for being the most valuable shipwreck to be recovered, as it was carrying roughly 40 tons of gold and silver, and 32 kilograms (71 pds) of emeralds.