We left Dublin, via rental car with David driving, and headed to Kilkenny. The day before we headed out it had rained virtually all day, flooding Dublin. Our trip south, fortunately, was in good clear weather and there were no problems figuring out which side of the road to be on. I will admit that Janeen kept a sharp eye on me to help out our navigation.   Kilkenny is a medieval town in southeast Ireland – we had been close to it when we were in Waterford but didn't venture into this part of Ireland. This spot had been a recommendation of our guild, Tony, on our CIE Adventure around Ireland. The town has deep religious roots and there are many well-preserved churches and buildings. The primary highlight is the Kilkenny Castle built in 1195 by Norman occupation.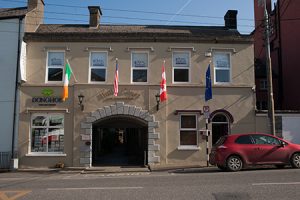 We stayed in a nice place just up from the Castle and the main intersection of town – Butler Court.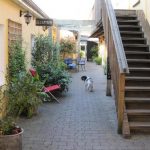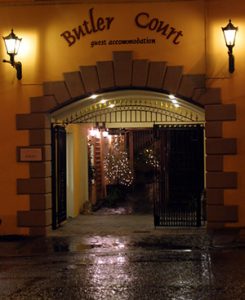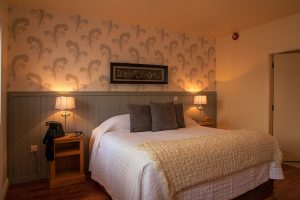 We arrived in Kilkenny in time for a light lunch at Pennyfeather Tea Room and a quick walk around town before getting changed for dinner. During our walk about, it was very clear that the American influence of Black Friday sales has come to Ireland. There were lots of Black Friday sales signs inviting us to come in to various shops and buy stuff at great discounts, and Janeen found a warm wool cardigan,20% off! We decided to make plans for a Friday shopping for David boot excursion.
It being Thanksgiving, David made reservations for dinner at a nice restaurant in town – Campagne, a one star Michelin Restaurant where the executive chef/owner had been at Chapter I in Dublin for many years prior to opening the spot in Kilkenny. When we got to the restaurant I sent a card into the Chef that I had picked up at Chapter One along with one of my Loverofwine cards and he came out to our table to meet us. Not one to let an opportunity get by, I asked if he would prepare three dishes for us he considered his best representations of the menu paired with wine.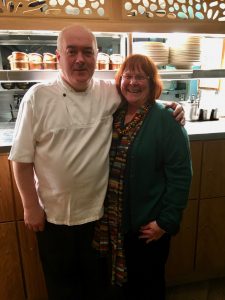 He gave that some thought and said he could do that. So, over the next couple of hours we had a wonderful relaxed dinner without knowing what would be coming next! We highly recommend this approach if you can be adventuresome and get a Chef to agree to do this.