OK, it was time to hit the Guinness Storehouse ,which our C.I.E. had provided vouchers for, along with transportation on the Hop on Hop off Bus. For those out there who don't know, St James's Gate Brewery is the official name of the brewery founded in 1759 by Arthur LEE Guinness (Yes, Lee is his middle name – meaning I have IRISH in my background) and has been brewed in Dublin ever since. Arthur LEE Guinness put a lease on the land for IR£45 (Irish pounds) per year for 9,000 years – not a bad deal. The main product of the brewery is Guinness Draught.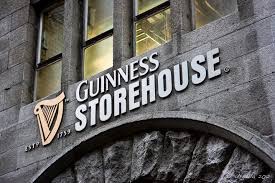 The Guinness Storehouse covers seven floors surrounding a glass atrium formed in the shape of a pint of Guinness. The building was constructed in 1902 ,designed by a Chicago architect and was the first multi-story steel framed building to be constructed in Ireland. It was used as a fermentation plant until it was closed in 1988. In 1997 it was decided to create the Guinness Storehouse Experience and it opened in late 2000 as it is today.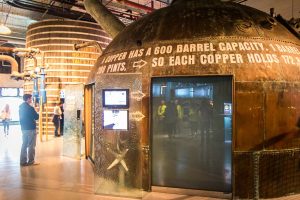 The ground floor starts the tour with the beer's four ingredients – water, barley, hops and yeast and an introduction to the founder Arthur LEE Guinness. Other floors of the building feature the history of Guinness advertising and other aspects of the brewing process.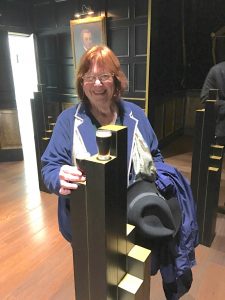 There is a tasting spot where you get a shot glass size taste and instructions on how to taste the beer – it's really just like tasting wine so we figured out that part really quickly.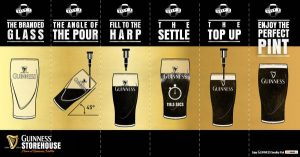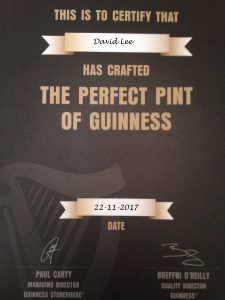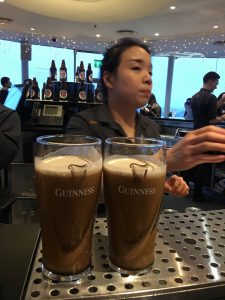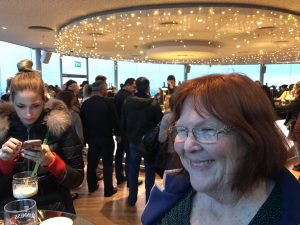 Part of the admission price is a pint of Guinness in the Gravity Bar located at the top of the building with a 360-degree view of Dublin City.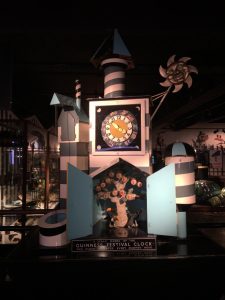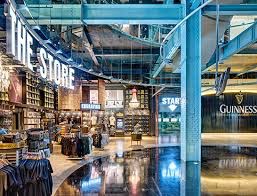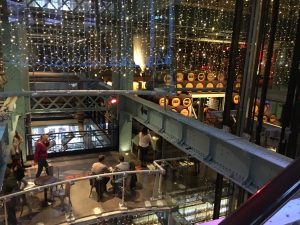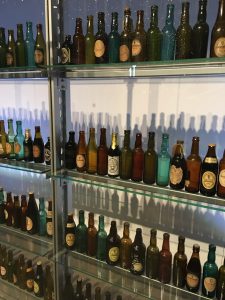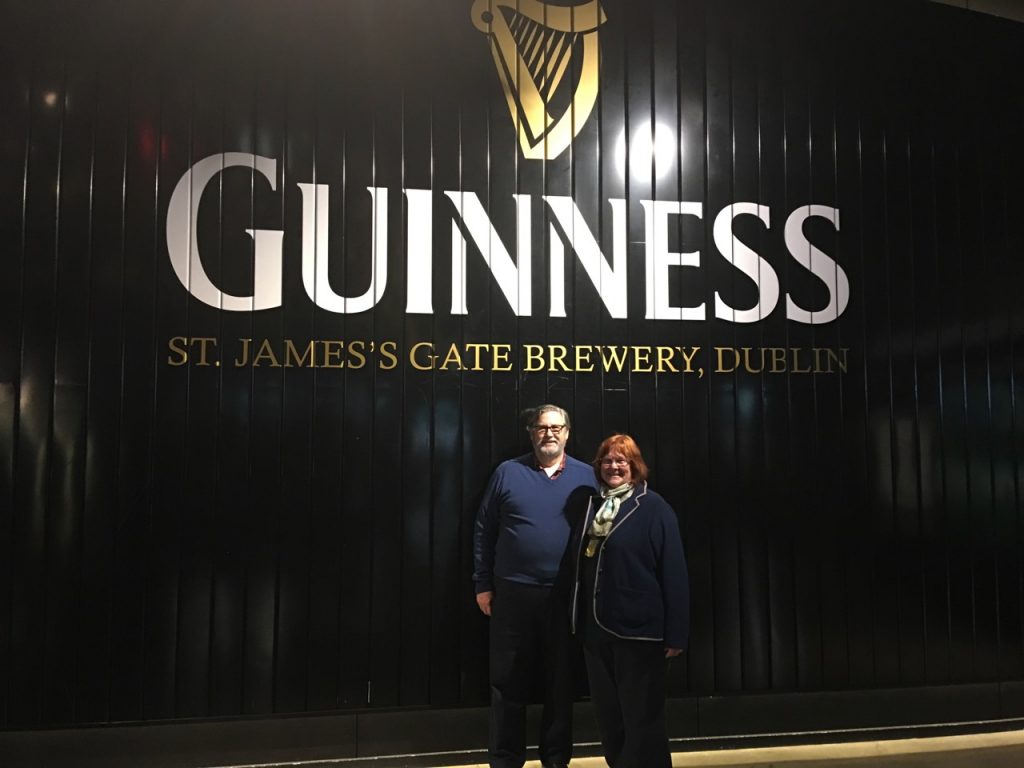 We had a nice time touring the building and of course the Pint in the Gravity Bar was delightful. We looked in the gift shop for a bobble head of Arthur LEE Guinness but couldn't find one.
Leaving the Storehouse empty handed, we flagged down a cab and headed back to our hotel. Unfortunately ,we didn't get far as the rain and flooding created a massive traffic jam and the taximeter kept running. So I convinced Janeen to get out of the cab (big mistake on my part) and we started walking. Well, we walked and walked and walked all the while it was raining. We were walking along and Janeen said "we are stopping in this pub to get warm and dry".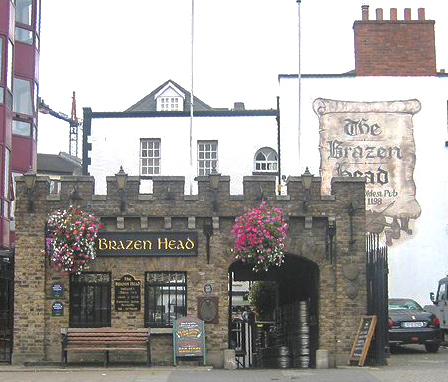 To my surprise, when I looked at the food menu, we had landed in The Brazen Head.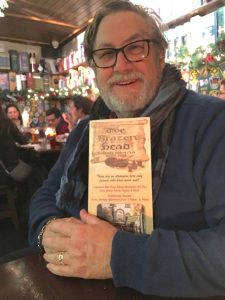 The Brazen Head was built as a coaching inn in 1754 on the site of a merchant's dwelling dating back to at least 1613. Local tradition claims that the site has housed a tavern or ale house since 1198, although there is no documentary evidence to support this, who cares! I had hoped to stop at this place and lo and behold Janeen made it happen.
We had a couple of Irish coffees and some food before heading back out to try and flag a cab to get us back to the hotel (which ultimately happened after walking a block or two more).