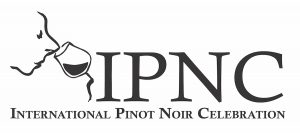 IPNC – The International Pinot Noir Celebration – is held each year over the last weekend in July. This is a time when wine makers, consumers and industry and media for the wine world of Pinot Noir gather together in McMinnville Oregon to drink, eat and hopefully learn something useful. The host site is Linfield collage in the middle of McMinnville. We have been coming for over 10 years (don't really remember the first year we came) and have enjoyed it every time. The weekend starts with what is called pre-IPNC dinners. This year, as we have done for the last 4 years, we have gone to the Salud dinner.
Salud is an organization that was formed some 30 years ago to provide free healthcare for farmworkers. The dinner is both a chance to acknowledge the vital work they perform but also to offer some support financially to the organization. It is a great cause so we have gone for the last 5 years to this event.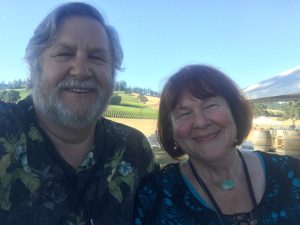 Other pre-IPNC dinners are sponsored by various wineries in the Valley with celebrity chefs from various restaurants preparing great meals

The following day starts the actual IPNC experience. The entire group – usually about 800 people – are divided into two groups. One group stays on campus while the other goes out to a winery via a chartered bus. Included in the registration are all meals – again most prepared in temporary kitchens set up on the Campus grounds or at the Wineries.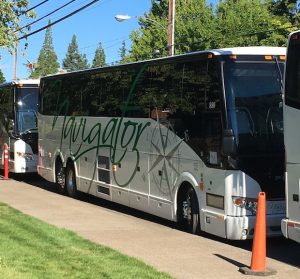 Our first day was off campus. So, after the introduction of all the wine makers, we headed over to bus 4A. One of the things that happens is you don't know where you are going until you are on the bus and in most cases not until you actually arrive at the winery.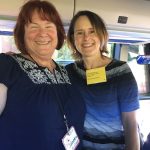 Each bus has a host winemaker and ours was Lynn Penner-Ash.  Our bus headed into the Dundee Hills and stopped at Archery Summit, site of a pre-dinner the night before. After a brief presentation & Q & A with the vineyard manager, we divided up into five groups of 10 and sat down in the winery to try our skill at blending a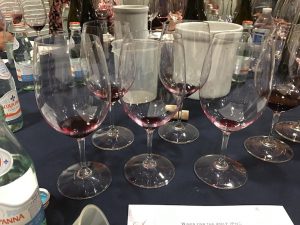 cuvee using wines from three different Archery Summit vineyard site wines. We were assisted by one or two wine makers from different wine regions (ours were from Russian River CA) and made at least three or four differently proportioned blends before deciding as a group on "Migration Oregon". This kind of hands- on experience is what makes learning at IPNC such fun.
After making our blend we moved to the patio for lunch.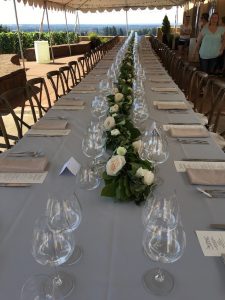 There were three different courses – really all main dishes – starting with Halibut followed by Salmon and finally Lamb Ribs.  There was WAY to much food and not enough wine!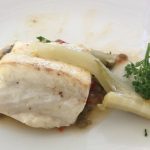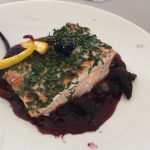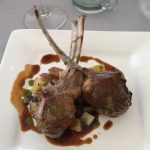 There was a nice dessert but I failed to take a photo.  Must not have been very lovely.  After lunch, back on the bus and back to Campus for the afternoon walk around tasting before the Grand Dinner.