We motored along the river, passing lovely little villages like Durnstein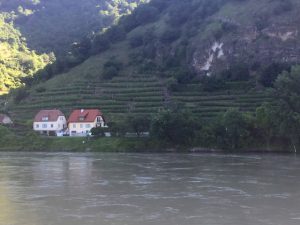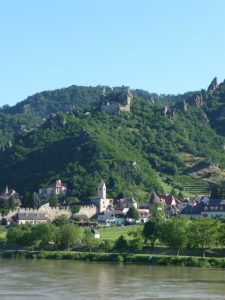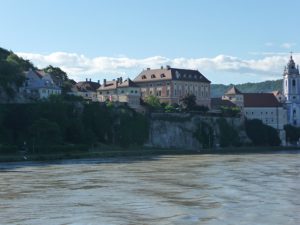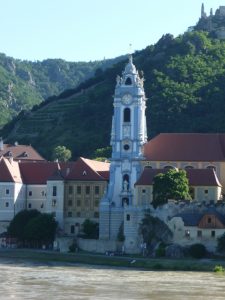 as we found our way to Spitz for a day tour of this little village.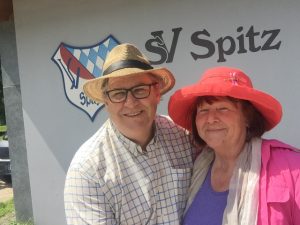 We started off with a visit to a nautical museum – showing the various boats used on the Danube over the years and how they moved these boats both down stream – easy of course – and upstream – very hard for sure.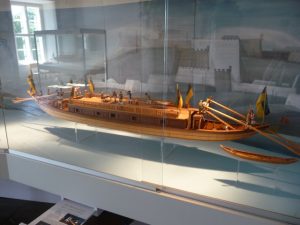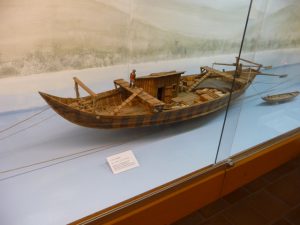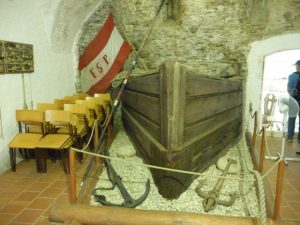 To bring the boats back up river they would use horses to pull them – and depending on the size of the boat there could be up to 100 or so horses all linked together. Needless to say, not a rapid process of moving along.
They even built a large sailing ship in an attempt to work their way up and down the river.  This model included the 'poop' deck at the bow.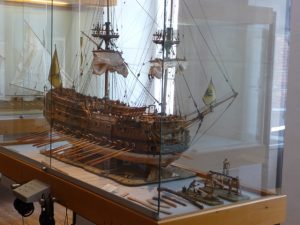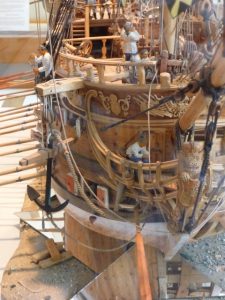 After our tour, we walked through the little village of Spitz – fortunately it was Sunday so all the shops (of which there were very few) were closed. It was interesting, however, how the Village has created a wall they can install along the river bank to protect them from flooding As you can see by this picture, they have had a bit of a problem with high water over the years.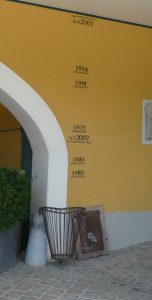 The high water marks along this building were very telling – we were about 5 feet above the current water level of the river already.  To try and save the village they created a barricade wall they can install along the bank of the river.  This is a removal iron wall that takes a couple days to install but certainly makes a difference in the safety of the village.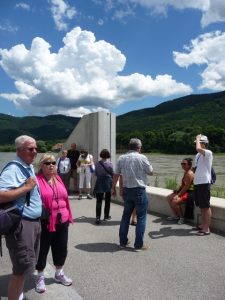 This is the starting point of the wall and insets between the concrete column in the above picture along the curb wall along the river.
Once completed with our adventures in town we returned to the boat for a little wine tasting of local wines. The primary wines are all whites – with Gruner Veltlier being the primary varietal. This was a pleasant tasting and had the wine shop been open I would have picked up a bottle or two. The wines we tasted are only available locally.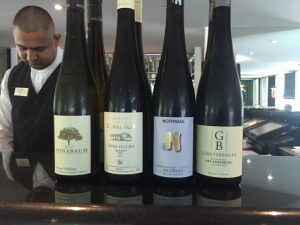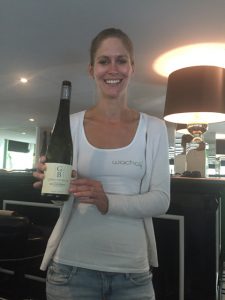 For lunch we enjoyed a light repast on the Sun Deck of the ship – very pleasant.