By late afternoon on Thursday we were underway – heading towards Vienna some 300 Kilometers away.  There is something peaceful about cruising along the river with beautiful hillsides, small villages and vineyards along the way.  The further along we went the more dramatic the scenery – steeper hillsides, terraced vineyards, castle ruins.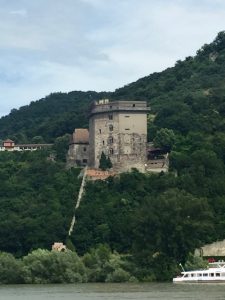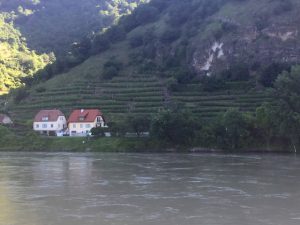 As we got close to Vienna, we went through our second lock (the first was at 1AM so I didn't take any pictures).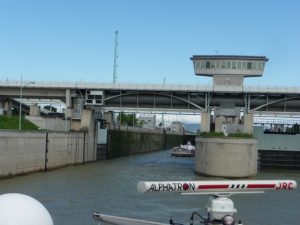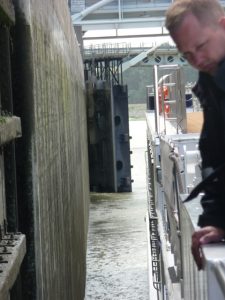 With still 1 1/2 hours to Vienna, there was still lots to see along the shore.  This place looked like a nice weekend cottage – maybe it's a AirBNB.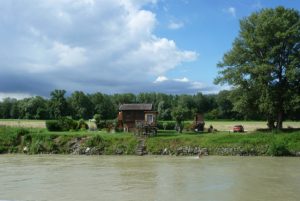 Further along was a freight area and train yard.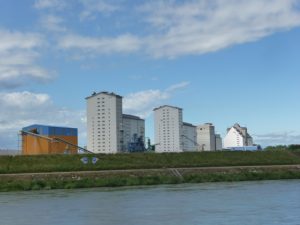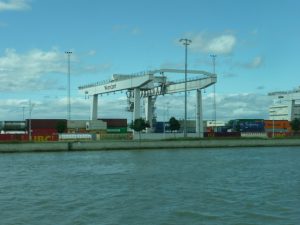 As we drew to our dock in Vienna, this church – Saint Francis of Assisi.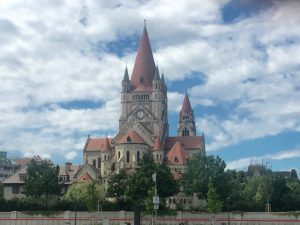 Once we were all docked and organized, we got on the bus for the tour of Vienna including a visit to the Opera House.  Along the Ring Road – where the moat and wall used to be located around the city is now the major road that circles the inner city.  The City is a mix of old and new – all depending on what was destroyed during WW II.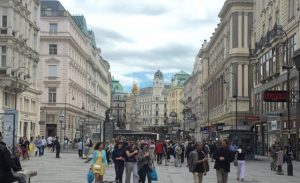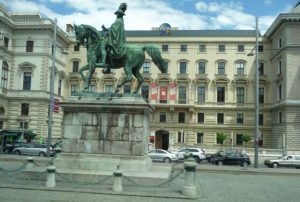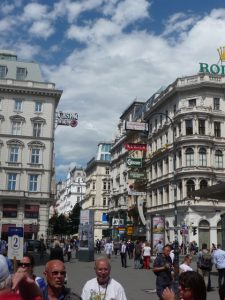 We were dropped off and walked past this lovely fountain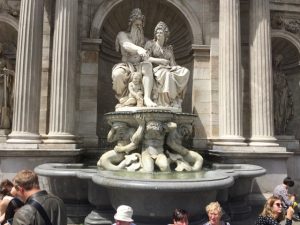 The Opera House was significantly damaged during WW II – a bomb fall through the roof into the audience area destroying all the boxes and stage.  It was rebuilt but can never recapture the original grandeur of the original.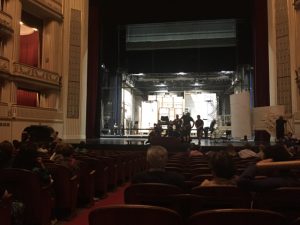 The Theatre cycles a different event every day – with about 10 different things happening every two weeks.  That means, every day they have to break down the stage and resent – could be opera, could be ballet, could be a concert.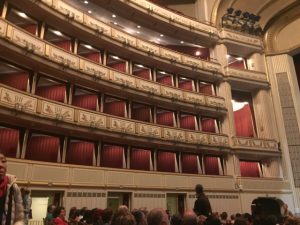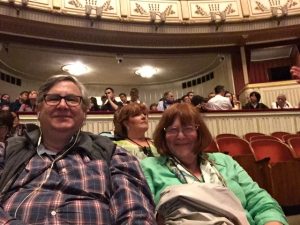 After we had our tour of the Opera House, we walked around the shopping area and eventually we stopped for a sweet and a beverage.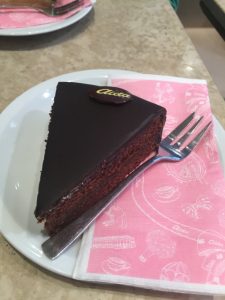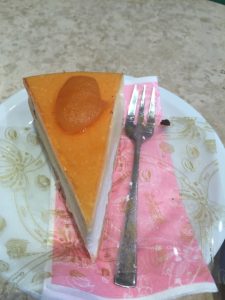 I had the Chocolate and Janeen had the Apricot.  Both were out of this world.
On the way back to the boat, I took this picture of a floating swimming pool in the canal next to the river.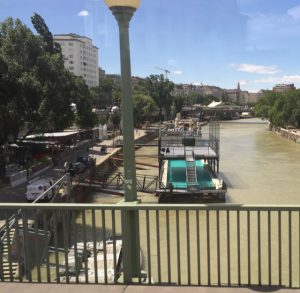 I also did a quick grab picture of this hardware store.  Note the display on the right side of the window.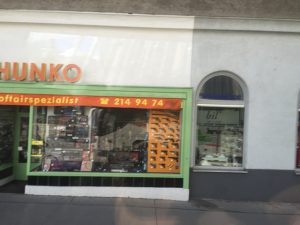 After dinner we headed out again – this time to the abbey of Klosterneuburg.  This abbey was built 1000 years ago and is still maintained by the church.  About 5 years ago they had the exterior of the buildings cleaned – really making them beautiful.  As part of our tour we went into the Church, along some various hallways, saw some relics and the monks private garden.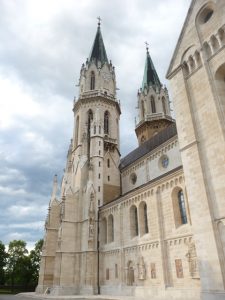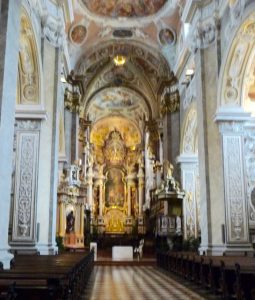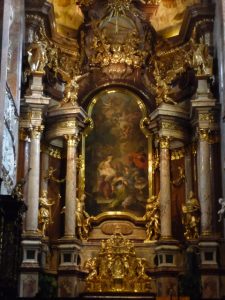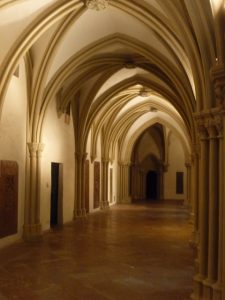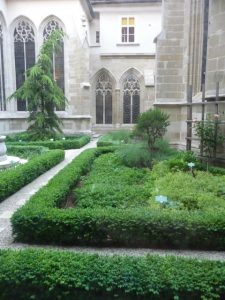 The trip to the abbey was really for a concert of Mozart and Strauss music.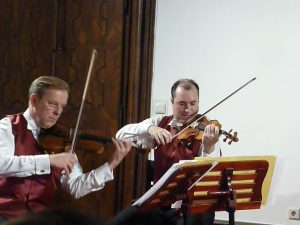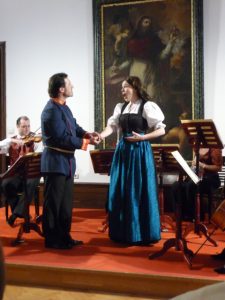 After a very full day, we got back to the boat and off we went again along the Danbue.  I was sorry we didn't have more time in Vienna but I can certainly see us coming back here again sometime.