We left Venice early Saturday morning via water taxi on our way to the airport and Budapest.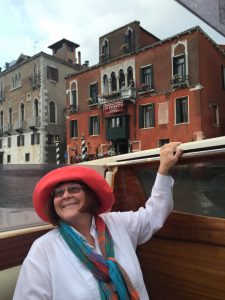 When we got to the airport, they put us on an earlier flight to Rome where we had a 3 hour layover until our flight to Budapest.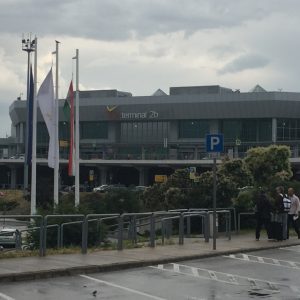 Once we got to the hotel, the beautifully restored Corinthia Hotel is one of the grandest luxury hotels in Budapest.  An impressive landmark building with an imposing Neo-classical façade and soaring glass atrium.  Our room on the 4th floor is everything we could want.  After getting settled in, we went down to the bar for a beverage and light snack – seems it is football time (soccer) and the bar is all decked out to celebrate the event.
Sunday, we slept in and walked to the New York Cafe for breakfast to start the day.  Stepping foot in the New York Café means taking a step back in time: magnificence and sophistication welcome visitors, enveloping them with the charm of the Belle Époque.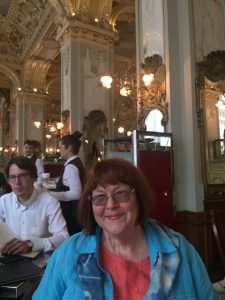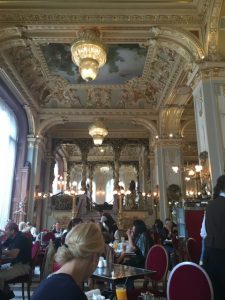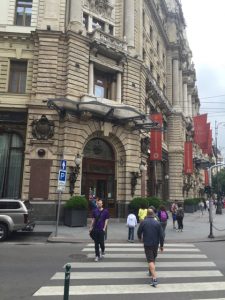 .  Beautifully  restored this place was a major focus in the 20's and 30's.  After this we walked around ending up walking by the Zsinagoga Synagogue known as The Great Synagogue or Tabakgasse Synagogue, this is the largest synagogue in Europe and one of the largest in the world.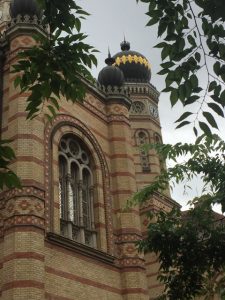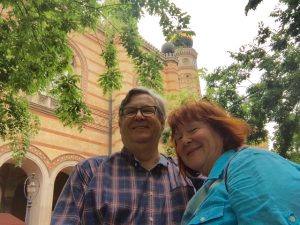 After this we walked to the St. Stephen's Basilica – built in the mid 1800's and dominates the area.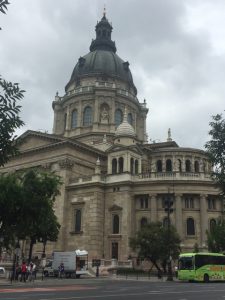 .  After a cup of coffee, we ventured out and found the Opera House where we had a light lunch and toured the building.  The Hungarian State Opera House is a neo-Renaissance opera house originally known as the Hungarian Royal Opera House, it was built in the 19th century using virtually only Hungarian materials. The tour included a visit to the Royal Box, the main floor area and various hallways and bars around the building.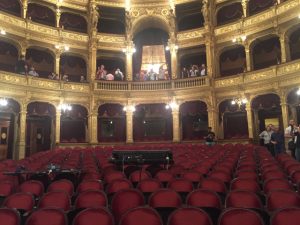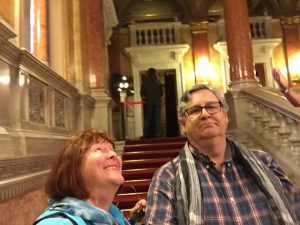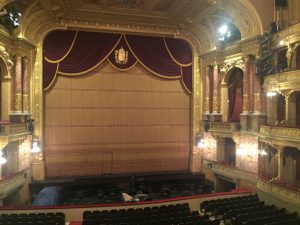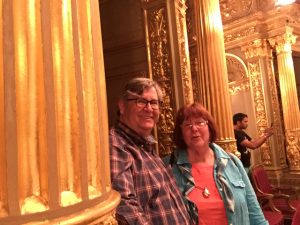 Once back to our hotel, we rested and got ready to go to dinner at a pop up restaurant called Meet & Eat.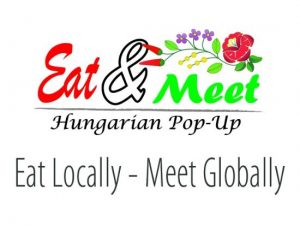 This is operated by Suzie and her parents using locally obtained produce, meets and wines to serve a great meal.  Held in an apartment on the 6th floor it is quite an unusual location – no signage and you have to have the building code to get in.  A group of 14 people – some from Italy, Germany, England, Vermont,Minnesota and of course California.  This was a three course meal paired with local wines starting with a soup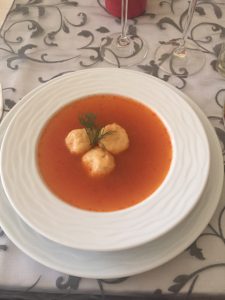 paired with a nice Rose followed by Duck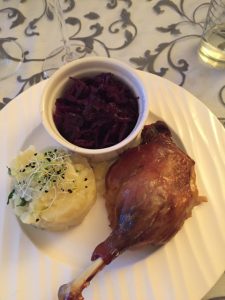 The duck was so good everyone had seconds!  This was followed by dessert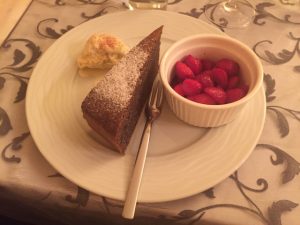 Conversations went from various cultural discussions, food ideas, where people were from and their jobs to what they were doing in Budapest and how they ended up at this Pop up restaurant.  I was a bit uncertain at first but it was a lovely evening and would do it again given the opportunity.
Tomorrow new adventures in Budapest and hopefully the arrival of our friends Gloria and Jerry.