On Thursday, we flew from Edinburgh to Paris and took a cab to our VRBO apartment to join Ryan and Chris. While the apartment isn't as close to the center of the heart of Paris, it is certainly close enough to the metro that we can get there easily enough.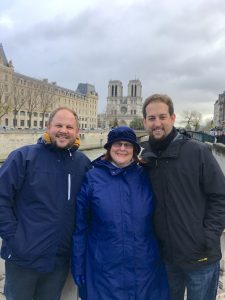 Our first outing, on Friday the 8th was to get metro cards and have lunch at Le Rèminet. Of course,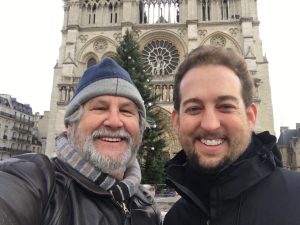 we did get to Notre-Dame for a quick photo prior to going back over the river to Le Rèminet.
Le Rèminet is a small bistro we discovered during our last visit to Paris and have wanted to return. It is not far from Notre-Dame and we were the last people to get seating for the lunch period – they don't take new reservations after 2:30 and we saw them turn several people away after we got seated.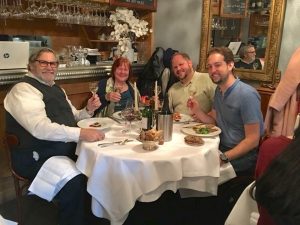 The entire restaurant, at least on the main floor, seats only 30 people. They can put a few chairs outside but only during good weather. The entire staff was very considerate of our language issues (although Ryan is really getting quite good with speaking French) and we had a very pleasant afternoon.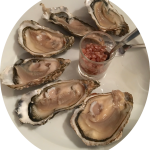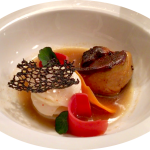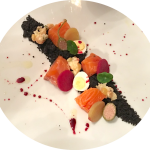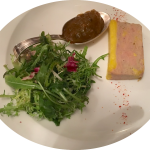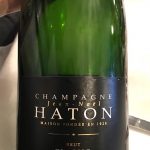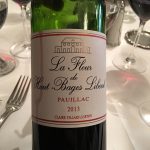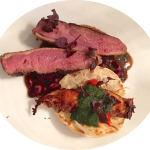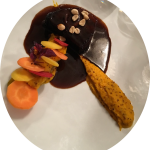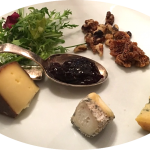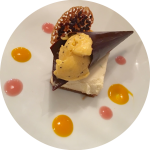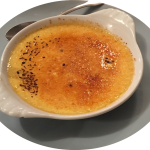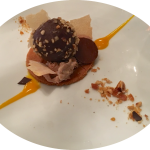 From there we got back on the metro and returned to the apartment for the day.
Saturday was just a perfect sunny 'tour' day for visiting various places Ryan and Chris have discovered prior to our arriving with an interesting lunch at a place that serves baked potatoes with all the trimmings – you choose what you want. We also found an Office Depot store. Next time we cruise, we might need a post office, a barber, and a place that sells pillows that please David, and a nail salon for Janeen.