Saturday was focused on Domaine Drouhin Oregon.

This French producer arrived in the Valley in 1987 and this weekend was the 30th anniversary celebration.   We have the honor of being Wine club members #1 here – and wear name badges accordingly.  During the day was an open house where we were able to meet the wine maker, Véronique (again)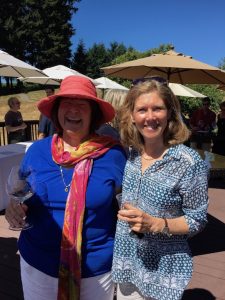 .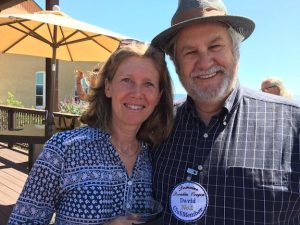 and her brothers Laurent, Philippe and Fredric (also for the 2nd or third time). With the exception of Laurent, they all live in Beaune France where the family is from and where they operate the Joseph Drouhin Wine company. Also present were two of Véronique's three children – Laurene and Arthur.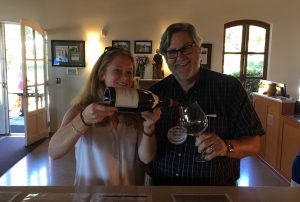 Unfortunately, Louise was unable to be present for the weekend. Each of her children has wines with their names – Pinot Noir for Laurene and Louise and Chardonnay for Arthur. All of the current release wines were being poured, with the exception of the Louise ,which is limited in production to only 100 cases or so and thus not generally opened for these events.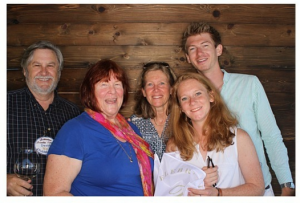 Open House included a photo booth set up and were we able to get a couple of pictures with most of the family.
That evening was another celebration, but limited in who might attend. Fortunately, we were invited and with about 70 others were led through the vineyards where they had set up a 'dining room' and 'kitchen' for the celebration.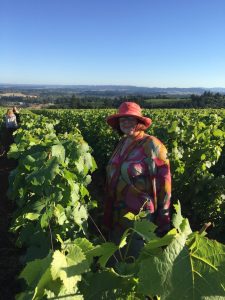 The menu was paired with older Domaine Drouhin wines along with several wines from France. We started with Aromatic Salt Roasted Spot Prawns paired with a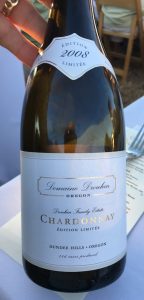 2009 DDO LE Chardonnay and a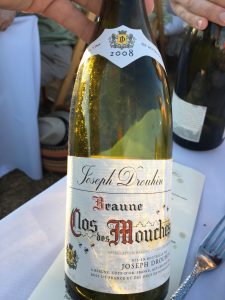 2010 Clos des Mouches Blanc from France.
Duck Sausage, Duck Confit, and cornbread salad with roasted new potatoes and foraged mushrooms followed this. This was paired with a 1998 DDO Pinot Noir – Lauréne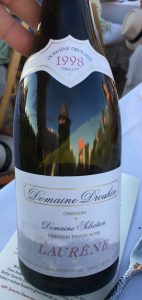 and a 2008 Clos des Mouches Rouge from Burgundy.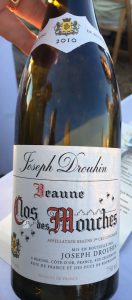 The cheese course included several lovely local cheeses paired with a 1987 Joseph Drouhin Musigny, Grand Cru – a 30 year old Burgundy that was still vibrant and full of fruit.  A real treat to have this lovely wine as part of our meal.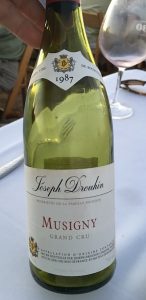 Chef Vitaly Paley and his team did a wonderful job both in preparing and presenting the lovely meal.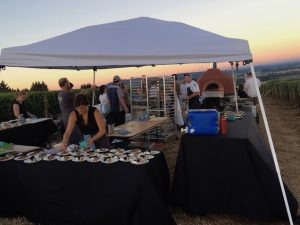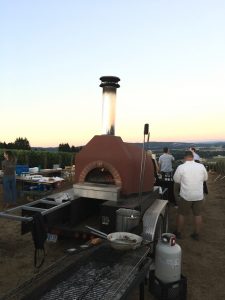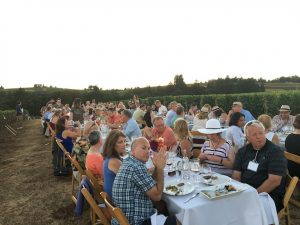 Our table included a group of 5 folks – who are law partners in a firm in the Portland Area. After the initial greetings we got into the evening with wine stories and tales of various experiences. It was a very pleasant evening and if they happen to read this blog I hope they will leave a comment!
The view from the vineyard of Mt Hood was beautiful.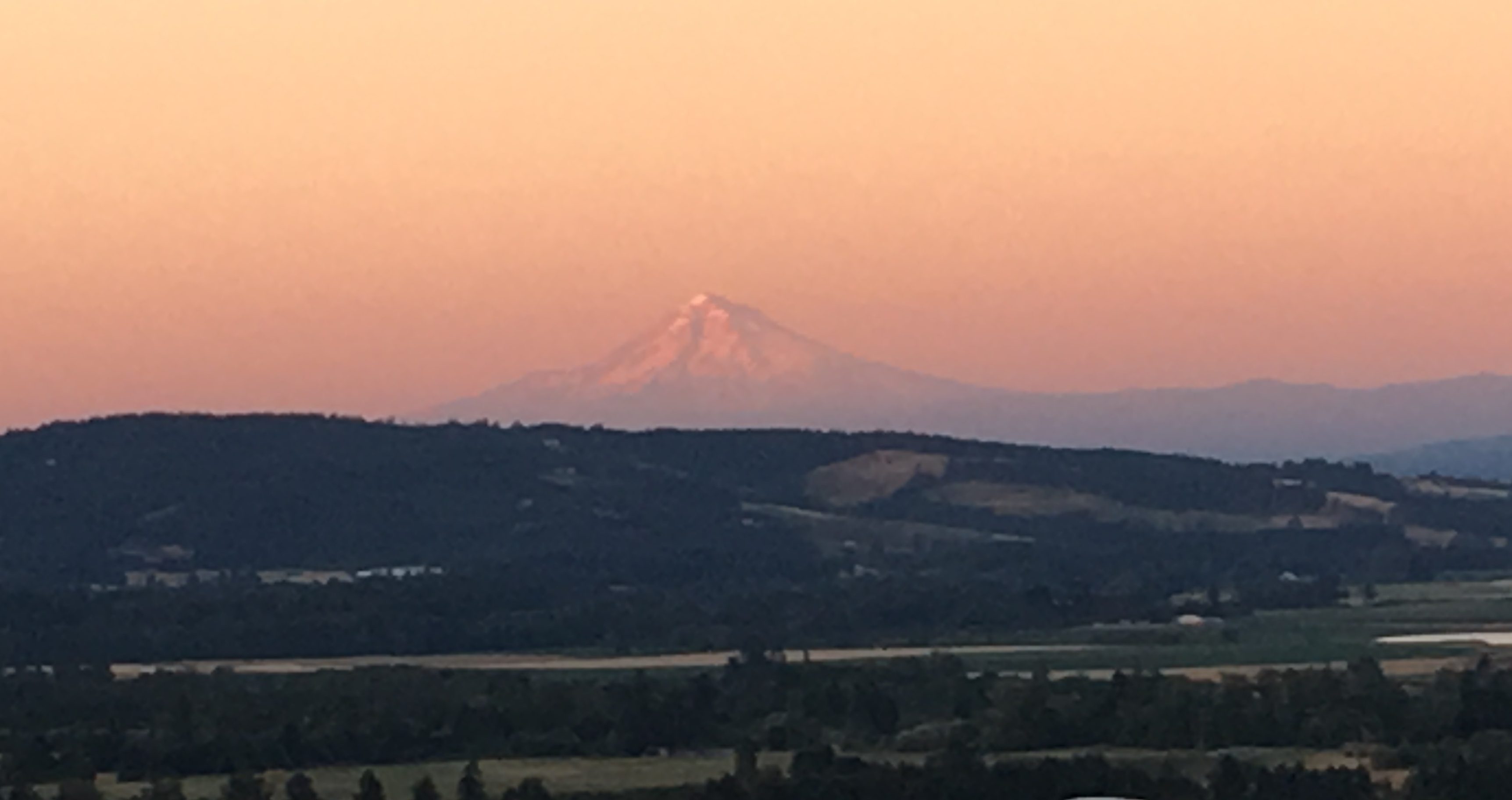 It was a fantastic evening with wonderful wines, great foods and interesting people.