Prague is widely considered one of the most beautiful cities in the world, its called the Golden City. The variety of architectural forms is an extraordinary harmony, the city can watch all directions and styles, where Romanesque and Gothic buildings,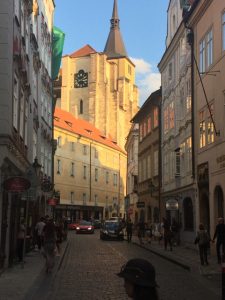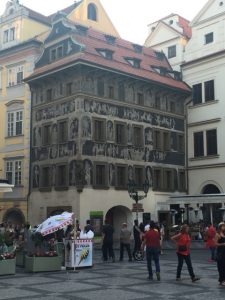 built in Renaissance and Baroque whimsically combined with more recent trends: modernism, cubism. It will take several days to experience all the splendor of the Czech capital.
On our way into the city, we passed by this building – called The Dancing House, or Fred and Ginger, is the nickname given to the building designed by Frank Gehry – that's right the same architect who designed the Walt Disney Concert Hall in LA.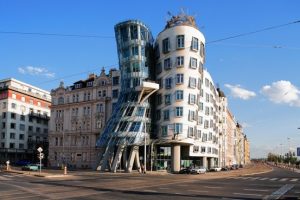 We arrived at the Art Deco Imperial Hotel just a few blocks from the Old Town Square.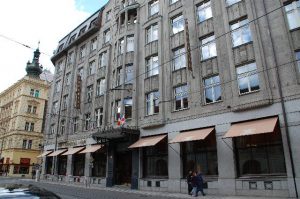 After getting checked in, we went down the street to a burger place and had a wonderful lunch (with a couple of brews) and chatted up locals at the adjacent tables. It is amazing to me that English is so common in Europe and yet we don't speak other languages. O'well, maybe I start classes at PCC.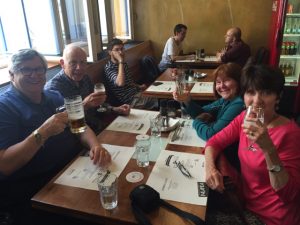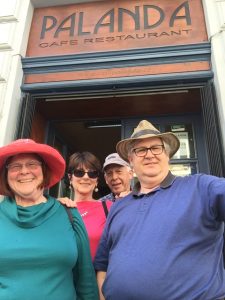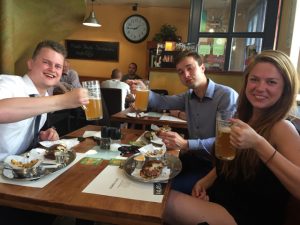 After lunch we walked along the river ultimately finding our way to the Old Town Square passing interesting restored buildings,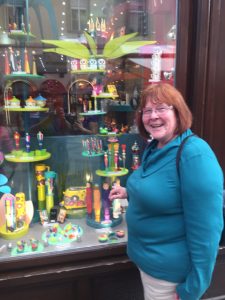 the Astronomical Clock. This was installed in 1410 making it the third-oldest astronomical clock in the world and the oldest one still operating. We were there in time for the 4 o'clock strike where all the movement operates – really something to see.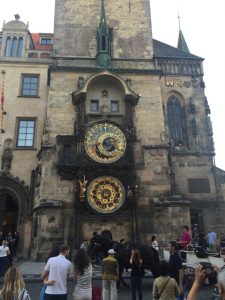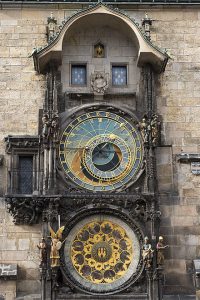 After another break for a beverage we went to our dinner spot – Wine O'Clock Shop.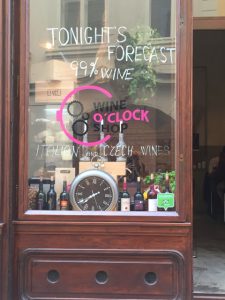 This was a small place with basically small plates available and lots of Italian Wines. It appears Veronika, the Owner, likes Italian wines and imports them from a small region along the eastern coast down by the boot. As part of our small plate dinner, Veronika made this really wonderful blue cheese dish.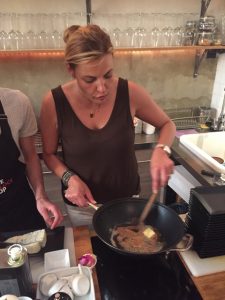 After finishing we headed back to the hotel to get ready for the next day in Prague.