I can identify  the specific person who caused me to start collecting wine (Tom Anderson) and I can point to the person who sent me out to visit various wineries (Bob Michero) but I honestly can't tell you who was the first winemaker I met.  Over the years we have traveled up and down the state of California – from Temecula in the south to wineries nestled in the Redwoods of Northern California and of course the wines of Oregon have been a favorite too.  During our trips to Europe, we seemed to have a focus on wine for a least a part of the trip – Italy, France, Portugal, Spain, Germany and other parts of the world have all been visited and wines tasted.
Over the years we have collected a number of wines AND have become friends with a number of winemakers.  During these adventures I have tried to get a picture of the winemaker and this post is just a little listing of some of those folks we have met – winemakers, owners of wineries and other people significant in the wine world.  Enjoy.
At one point we were introduced to WesMar wines and ultimately made the trip to Santa Rosa and connected with Kirk Wesley (Wes) Hubbard and wife Denise Mary (Mar) Selyem.  The name Selyem might ring a bell with Pinot Noir lovers from the Russian River Area – yes, Denise is the daughter of Ed Selyem who co founded William Selyem with Burt Williams many years ago.  Denise and Kirk met worked together at William Selyem in the late 90's and decided to start their own label in early 1990.  I think we first hooked up with them in 97 or so and have enjoyed their wines very much.  With limited production, they have a focus on Pinot Noir and occasionally have made a Chardonnay but the really focus is on Palate Pleasing Pinot Noir.   Check them out on their web site https://wesmarwinery.com.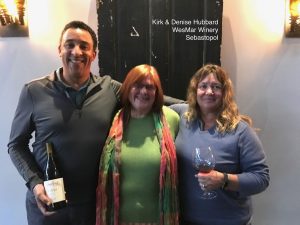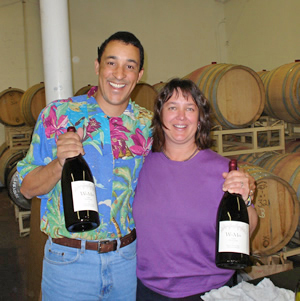 Another favorite in the Sebastopol area is Littorai.  Ted Lemmon trained originally in Burgundy and when he came back to the US to make wine he brought all of his experience to his new vineyard.  Making Pinot Noir and Chardonnay.  We recently opened a 17 year old bottle of Chardonnay and where blown away by the depth of flavor the fantastic mouthfeel and the after taste went on forever.  Truly a producer who is making some great wines. https://www.littorai.com/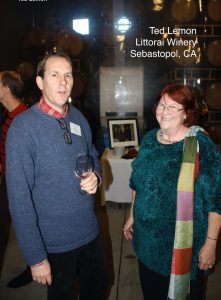 Our first venture to the Oregon Wine Country was late 1990's or so.  On that visit we tasted at 3 producers – Argyle, Sokol Blosser and Domaine Drouhin Oregon.  We were introduced to these producers by their distributor at the time and thus our visit was top notch.  Of the three, we clearly have fallen in love with Domaine Drouhin Oregon.  DDO, as it is called, was started in 1988 by a French producer, Joseph Drouhin and more particularly by the Drouhin Family.  Bringing their 100 years plus experience in making wine to Oregon was a huge risk but they felt confident enough to build a large production facility in the Dundee Hills and start making wine.  During our first visit there was not an actual tasting room or really any facilities for visitors.  We were met by Scott Wright (then the GM of the place) who preceded to give us the history of the place and pour a LOT of wine.  Over the years we have been back to DDO countless times – summer visits, fall harvest festivals, tasting trips – really any excuse to visit would have us flying up for a long weekend.  When they started a wine club, I contacted them and said I wanted to be wine club member number one – and we are!  Having collected a lot of this wines over they years, we have hosted two different vertical dinners.  At these dinners, we tasted Pinot Noir from every year since they started.  Sadly I cannot do this anymore as I've continued to drink through the inventory.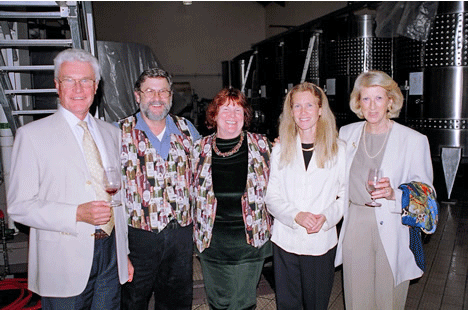 As we have visited the site many times we have had the joy of meeting the entire family all of whom are involved in the wine industry.  Additionally we have had the pleasure of visiting the Burgundy site – in Beaune France of Joseph  Drouhin on a couple of occasions and visited in the cellars.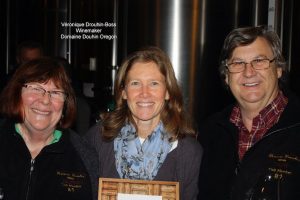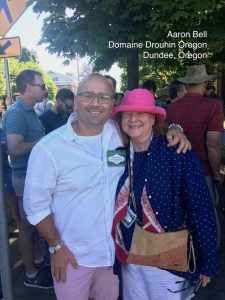 During our international travels we have visited a number of wine regions and thus tasted our way through various wines.  So, to say we are LoversOfWine would be a very true statement.  Below are pictures of a number of folks we have met over the years in the wine business.  Enjoy.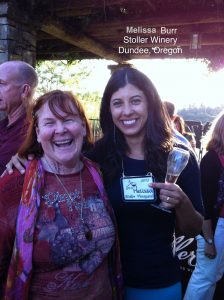 Lots of things to say about Stoller Vineyards – and Melissa.  We have stayed on in a cottage in the Vineyards a couple of times and could not have been more pleased with the experience.  Great wines.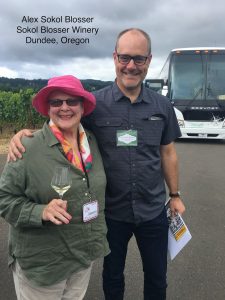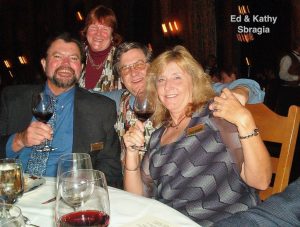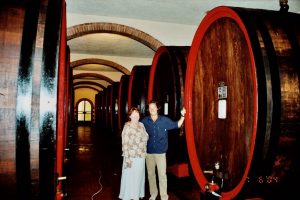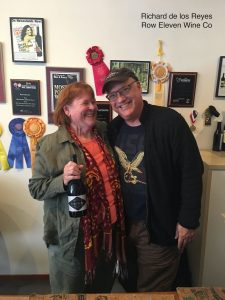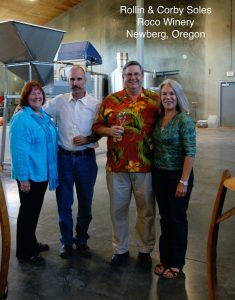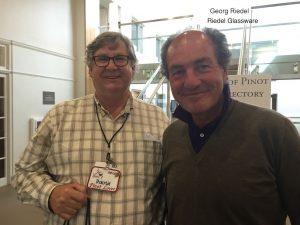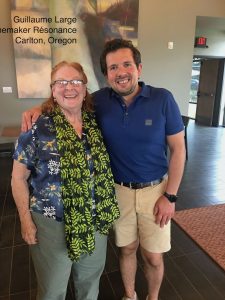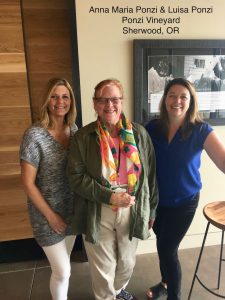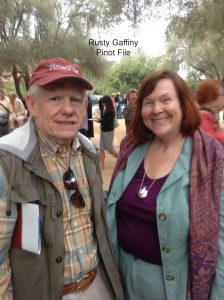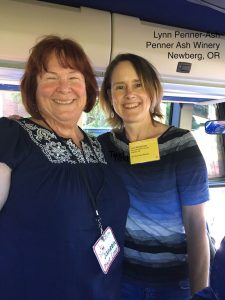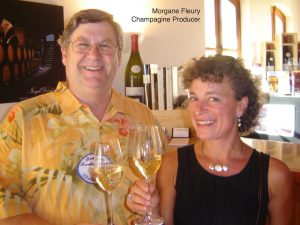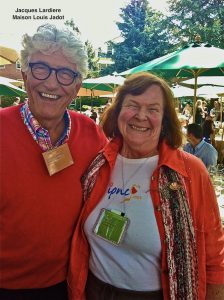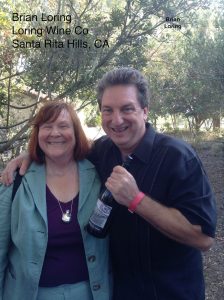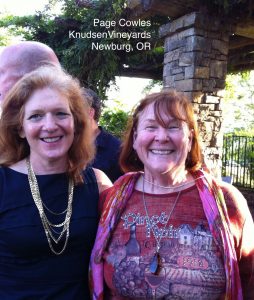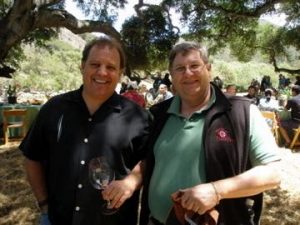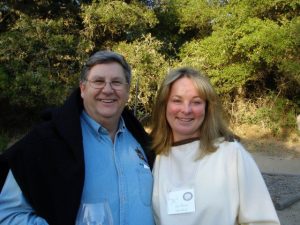 I first met Kris Curran when she was at Sea Smoke as the founding wine maker.  She is now making wine with Bruno D'Alfonso in Lompoc and doing a fantastic job.  This is another winemaker we have followed over the years and have been happy to have their wines in our cellar. https://www.d-cwines.com/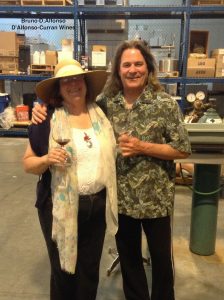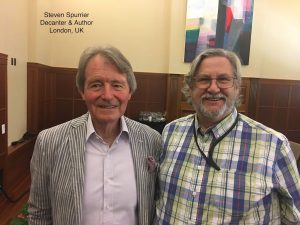 While Steven is a wine maker now he wasn't always.  If you have ever read the book Judgement of Paris:  California vs. French and the Historic 1976 Paris Tasting by George Taber,  Steven is the guy who put that tasting together.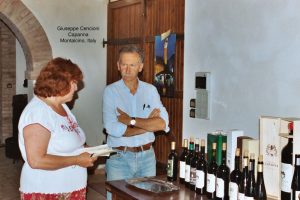 During our first visit to Italy we had a tasting was Capanna Wines.  Producing Brunello isn't easy and they are doing a fantastic job.  Still have fond memories of that visit and I think one last bottle in our cellar.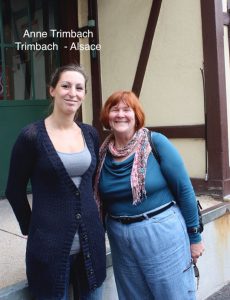 Trimbach wines in Alsace make Riesling – and they make a lot of it and it's fantastic.  They have been making wines for four hundred years!  Fantastic visit and certainly a place I want to get back to on our next trip to Alsace.
This is just intended as a tease – we have lots of wine stories to share and people to highlight.  Enjoy.