On the road again
Just can't wait to get on the road again
The life I love is making music with my friends
And I can't wait to get on the road again
On the road again
Goin' places that I've never been
Seein' things that I may never see again
The song, by Willie Nelson says it all. We are on the road again. This time we have left Southern California and are heading back to the East Coast. First stop was a quick visit with my brother in Indio – and then on to Prescott Arizona. Prescott was an overnight visit with our friend Dave – he and I worked together for 16 years in Glendale and we both retired within 2 months of each other in 2017. Nice visit. It seems that taking pictures over the last couple of days just hasn't happened. So actual proof we were there is unavailable.
Now we are in Williams Arizona – the "Gateway to the Grand Canyon".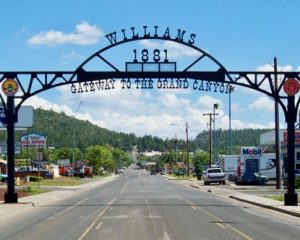 It seems that Janeen has never been to the Grand Canyon so we have a tour set for tomorrow which should be both educational and fun. However, today it is all about Williams. With a population of only 3,158 (as of 2017) its major claim to fame is that it was the last city on Historic Route 66 to be bypassed by Interstate 40. The community was bypassed on October 13, 1984 and it is clear it thrives on tourists and those particularly nostalgic for the old route 66.

The Historic Downtown district covers 6 square blocks with a number of interesting shops and restaurants. This place is clearly one of the major inspirations for the Disney – Pixar movie Cars.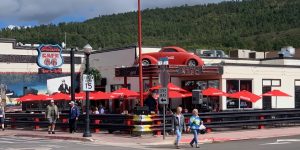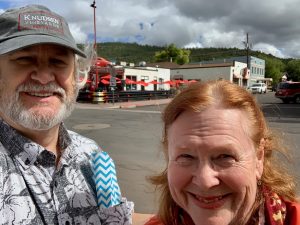 As we drove into town Janeen and I both said how it reminded us of the movie and Cars Land at Disneyland California Adventures.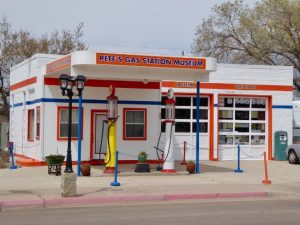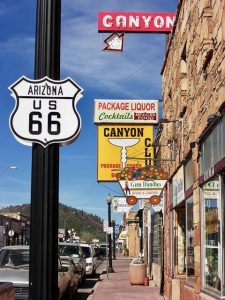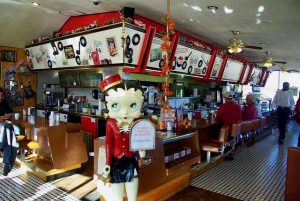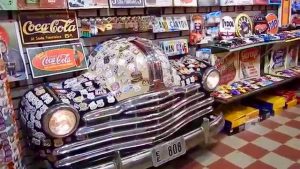 One of the attractions is the Grand Canyon Railway. The original Atchison, Topeka and Santa Fe Railway were completed in September 1901. After declining ridership, it was eventually purchased by private investors in 1988 that restored the faculties and passenger cars. Since that time, the railroad has taken hundreds of passengers to and from the south rim of the Grand Canyon on a daily basis.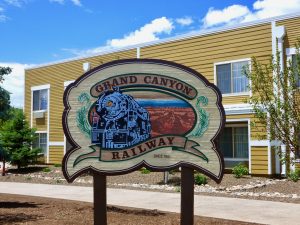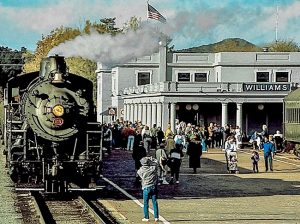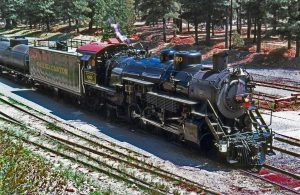 Other highlights include the Grand Canyon Brewing Company,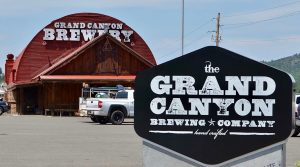 AZ Wine and lots of shops with Indian and local artist creations.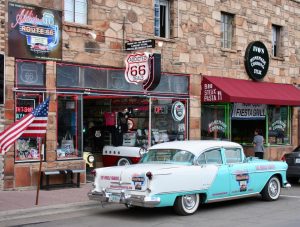 We had a nice time just wandering around and visited one of the original Route 66 Trading Posts for southwestern native jewelry and pottery. Tomorrow the Grand Canyon!