What happened in 1969? Well a lot of things – many of which we remember. Here are some of the highlights:
The Beatles' last public performance, on the roof of Apple Records     First Concorde test flight is conducted In France,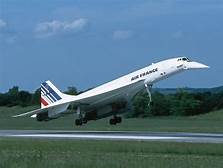 The Boeing 747 jumbo jet makes its debut. It carried 191 people, most of them reporters and photographers, from Seattle to New York City.
Pontiac Firebird Trans Am the epitome of the American muscle car is introduced,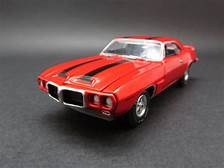 Woodstock attracts more than 350,000 rock-n-roll fans.  Members of a cult led by Charles Manson murder five people.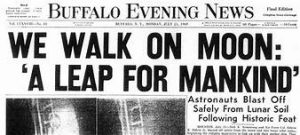 The first man is landed on the moon on the Apollo 11 mission by the United States and Neil Armstrong and Edwin 'Buzz' Aldrin became the first humans to set foot on the Moon.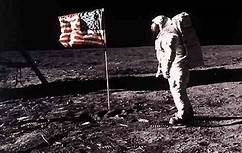 Richard Nixon becomes President of the United States.    Sesame Street known for its Muppet characters, makes its debut on PBS.  Seiko sells the first Quartz Watch
Popular films included: The Love Bug,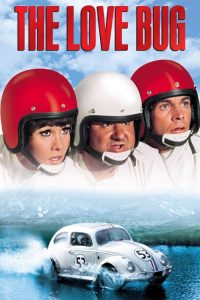 Funny Girl, Butch Cassidy and the Sundance Kid. True Grit, Midnight Cowboy, Chitty Chitty Bang Bang, Easy Rider and Where Eagles Dare
Popular Musicians include: The Rolling Stones, Johnny Cash, Bob Dylan, Crosby, Stills and Nash, Creedence Clearwater Revival,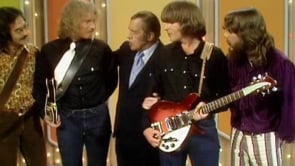 John Denver, Simon and Garfunkel, Fleetwood Mac, Marvin Gaye, The Jimi Hendrix Experience
The first ATM is installed and the hand held barcode scanner is created.  Fashions reflected the anti war sentiment with military jackets adorned with peace signs, and other trends included long unkempt wild hair and headbands reflecting the feelings of anti establishment felt by the youth.
 And on August 2, 1969 David & Janeen got married.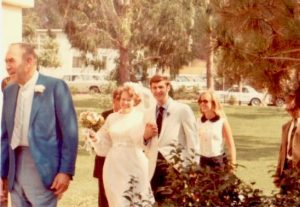 Since that time, 50 years or so, they have been together, raised two sons – seen them both married, grand daughters have joined the family and now they (David & Janeen) live in a state of Wander – they don't have a house but just "wander" around.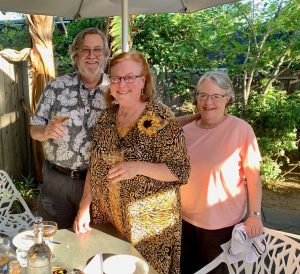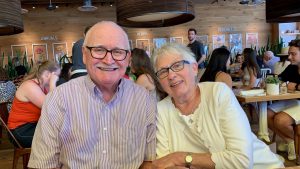 To celebrate this long relationship, our sons, Jason and Ryan, hosted two major parties – one in California for a bunch of West Coast friends and one on the East Coast for the growing network of friends in that area.
A photo montage was created and can be seen by clicking on the link here.  https://youtu.be/7jwtRiQ-TPA
Below are some of the pictures from the two events – one held in Pasadena at Bacchus Kitchen and one in Williamsburg at the Williamsburg Plantation VacationVillage. Our friends on both costs (and those in between) who were able to attend were treated to wines from our collection along with great eats.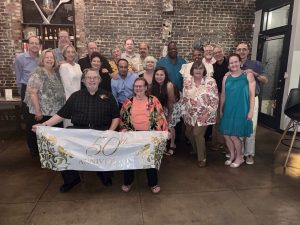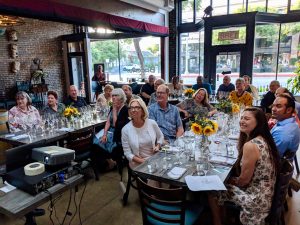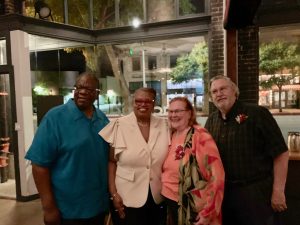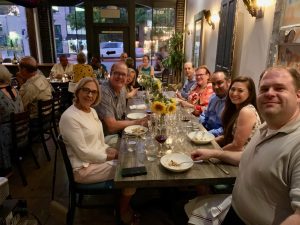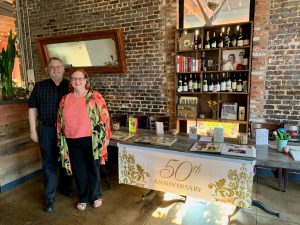 Our Celebration in Virginia was smaller but just as fantastic.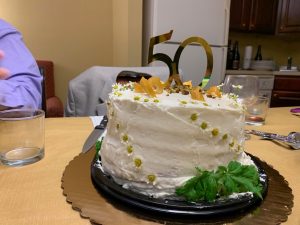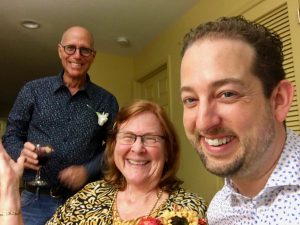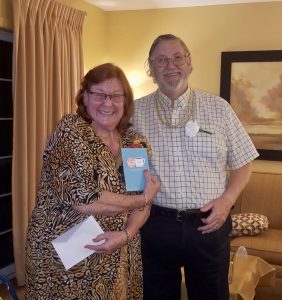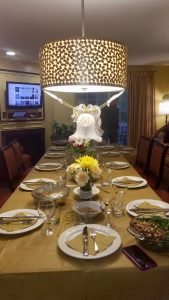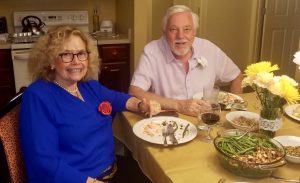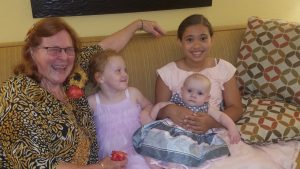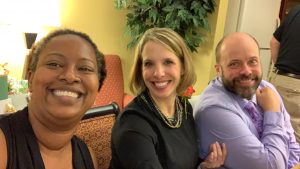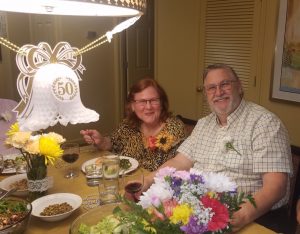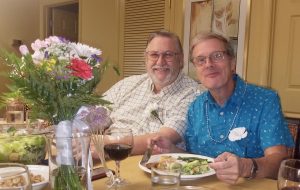 We don't consider our Party over yet as we continue to roam around and stop in to visit friends across the country :new celebrations happen all the time.