From time to time you just have to throw out the rules and jump in with both feet. While we were visiting with Bob and Linda in Savannah, Bob talked about a hotel in Charlestown called The French Quarter Inn. Well, while we were waiting for our tour to start at the Owens-Thomas House. I called them up to see and made a reservation for Monday and Tuesday Evenings. Didn't know ANYTHING about the place just took a leap of faith and booked it.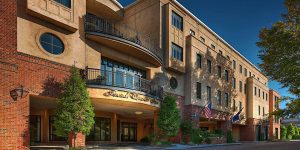 The French Quarter of Charleston is a section of downtown and is basically within the original "walled" city. The area began being called the French Quarter in 1973 when preservation efforts began for warehouse buildings on the Lodge Alley block. The name recognized the high concentration of French Merchants in the area's history.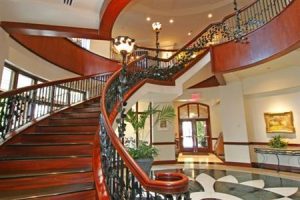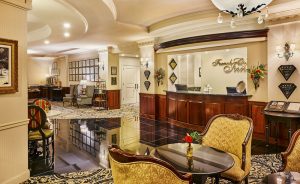 At the French Quarter Inn, old world charm meets Charleston's authentic southern hospitality with extensive daily amenities in a comfortably upscale setting. The Inn is located in the city's Historic District just steps away from the bustling City Market and the city's top dining, shopping and cultural destinations.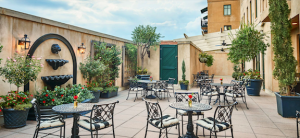 Having undergone a design refresh in 2016, the 50-room property features turn-of-the-century inspired elements invoking a European flare while remaining true to the property's southern roots. The lobby features elegant design touches, including hand-crafted iron work and a majestic skylight.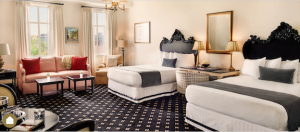 Our room, on the first floor, had two queen beds a large bathroom with both a tub and a separate shower and windows overlooking Market Street. When we checked in we did have some sparkling wine (they call it Champagne but it doesn't come from the Region so it's really sparkling wine) and got cleaned up prior to going to dinner at SNOB (Slightly North of Broad)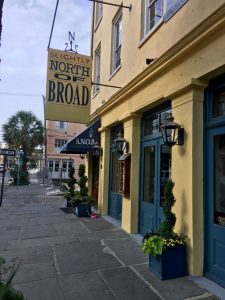 where we had a lovely dinner!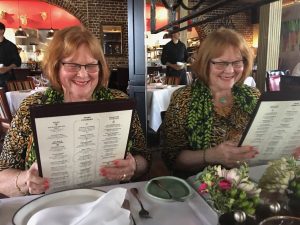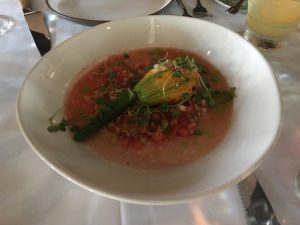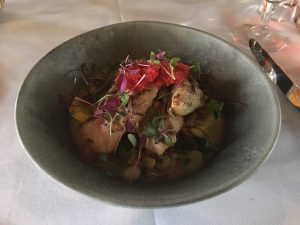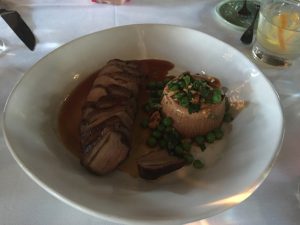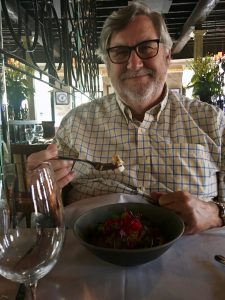 Having so much fun, even before getting to bed for the first night, I booked a third night!  Sometimes you just have to splurge and enjoy things and it seemed about the right time to do this as we start our trek north!