Saturday we decided to go to the Ryman Auditorium and then to the Country Music Hall of Fame Museum. Two different events in one day!   Fortunately they were only a few blocks apart and while the Ryman is filled with history, it wouldn't take long to tour. Arriving for our self guided tour shortly after it opened, it is clear this is a special place. As a result of a tent revival experience, Thomas G. Ryman, captain of several riverboats and a well to do man in Nashville, decided to build a permanent structure for the Union Gospel Tabernacle.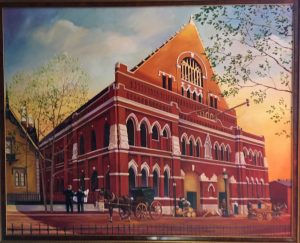 This was to be places were all people could gather and worship – along with be entertained. Upon his death in 1904 it was renamed the Ryman Auditorium. Over the next 20 years or so, the Auditorium limped along until Lala C. Naff took the help and started booking various acts.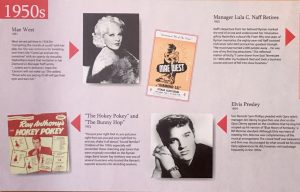 It wasn't very long before she had made a repetition of bring quality entertainment to the Nashville community. In June of 1943, the radio show The Grande Ole Opry moved in to do it's weekly broadcast both providing a steady income stream and making the Ryman a household name across the country.
When you walk through the doors of the historic Ryman Auditorium, one thing becomes clear right away: this isn't just another nightly music venue, and it's so much more than a daytime tourist stop. This place is hallowed ground. This is the exact spot where bluegrass was born,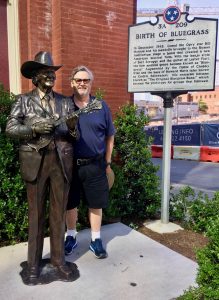 where Johnny Cash met June Carter, where souls were saved and a slice of history was nearly lost. It was right here that country music found an audience beyond its own back porch, and countless careers took off as deals were signed on napkins and paper scraps backstage.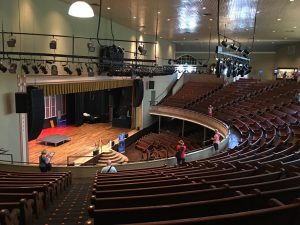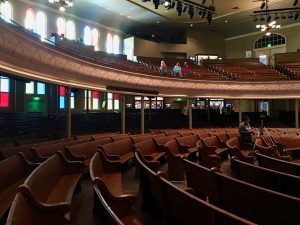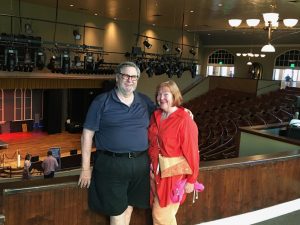 Showing it's age,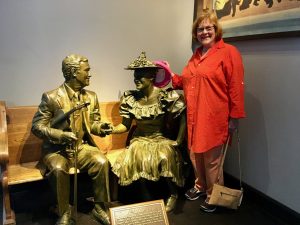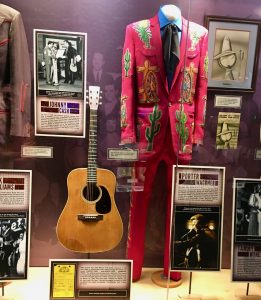 it was closed and the Grand Ole Opry House was opened across town and the doors closed. It was saved from the wrecking ball and restored 2012 and brought back into prominence with performances again.
After the Ryman, we walked the several blocks to The Country Music Hall of Fame and Museum.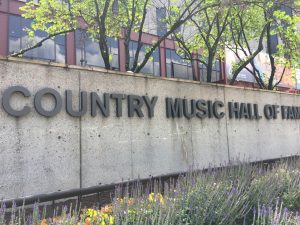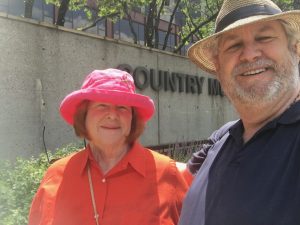 Chartered in 1964, the museum has amassed one of the world's most extensive musical collections. As the collection continued to grow, a new building was opened in 2001 to house the collection and make it more accessible to the public. In the museum's core exhibition, Sing Me Back Home: A Journey Through Country Music, we were immersed in the history and sounds of country music, its origins and traditions, and the stories and voices of many of its architects. The story is revealed through artifacts, photographs, and text panels, recorded sound, vintage video, and interactive touchscreens.
Just as we got off the elevator, on the 3rd floor, was an entire section dedicated to Loretta Lynn.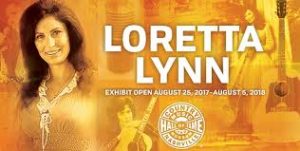 Starting from her early Kentucky years through a west coast pathway to stardom, it was a huge collection of things – dresses, sheet music, notes, photographs, musical instruments – lots and lots of stuff. It was an interesting introduction to the life of one of Countries' most memorable performers.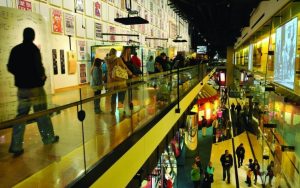 From there we wondered around learning more about Country Music then you could ever want! Displays of the early pioneers of the music to modern day were represented. Many with displays of special clothing designed by Nudie Cohn plus the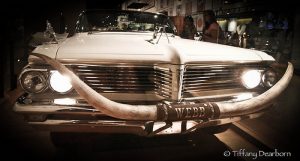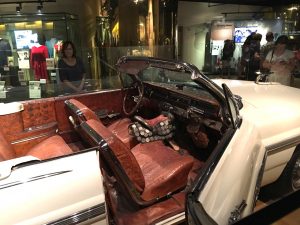 1962 Pontiac Bonneville convertible that he customized for Webb Pierce. Elvis Presley's 1960 Solid Gold" Cadillac limousine was also on display. With hundreds of historic musical instruments, including Maybelle Carter's Gibson L-5, Earl Scrugge's banjo, Bob Wills's fiddle and Bill Monroe's mandolin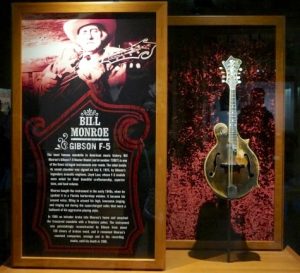 there were things everywhere.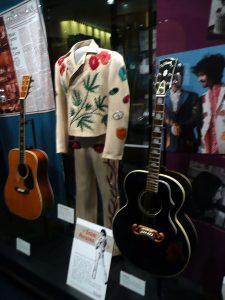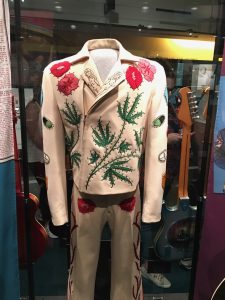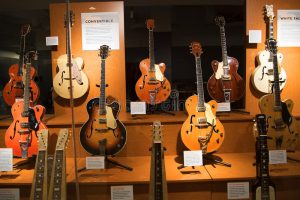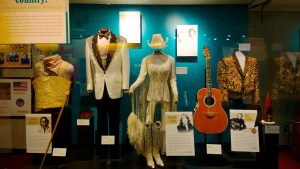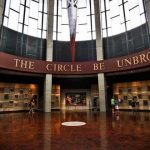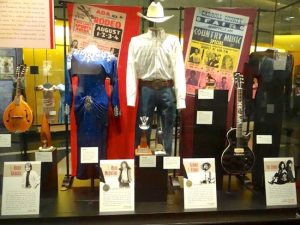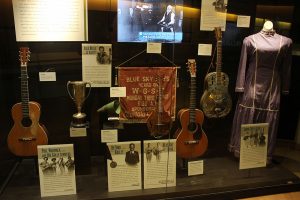 The audio tour was well worth the extra cost and we spent the better part of 3 hours touring the building. It was well worth the time and effort to visit.