December 28th – three days after Christmas and 3 days before the New Year starts and we found ourselves taking a tour of the Paris Opera House.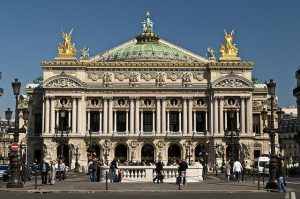 The Palais Garnier is a 1,979-seat opera house, which was built from 1861 to 1875 for the Paris Opera. It's called Palais Garnier in recognition of the opulence created by the architect, Charles Garnier. Historically known as the Opéra de Paris or simply the Opéra it is the primary home of the Paris Opera and it's associated ballet until the Opera moved into a new building Opéra Bastille in 1989. The Palais Garnier has been called one of the most famous opera houses in the world and is the setting for the novel The Phantom of the Opera and the subsequent plan by the same name.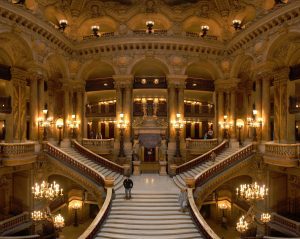 The interior of the building is filled with gold leaf, statues, decorative ceilings, huge entrance stairs and lots of other stuff that will impress the visitor. Our audio guide tour was well worth the cost and very informative.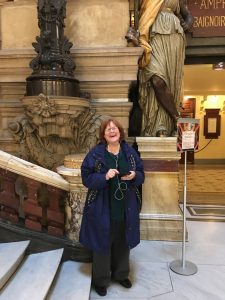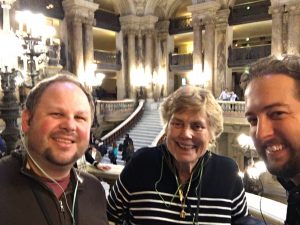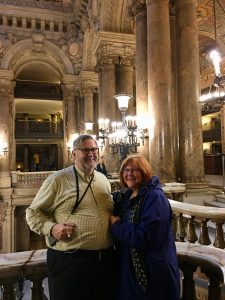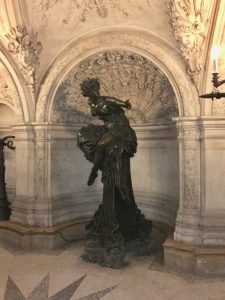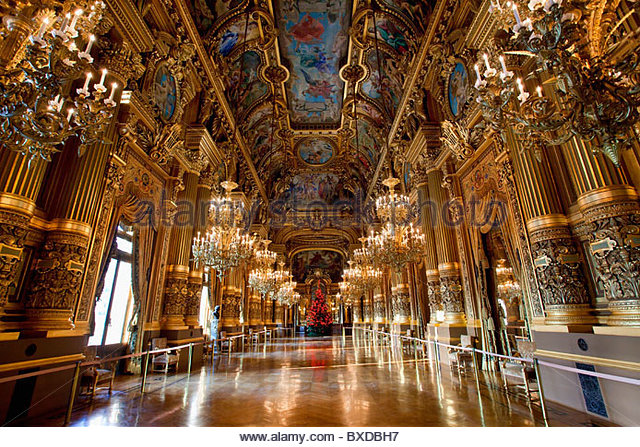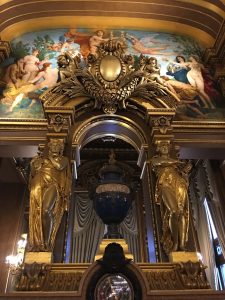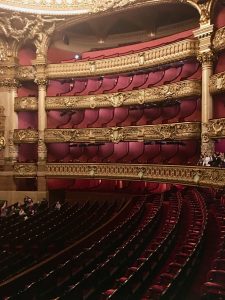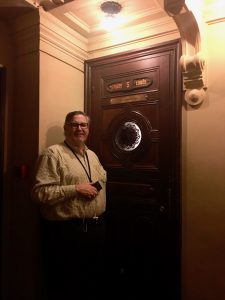 We have been in several opera houses during our various adventures (Budapest, Venice and Prague over the last few years) and this is one of the most impressive ones we have seen.
After our tour it was time for lunch and we went to the Dome at the Galeries Lafayette.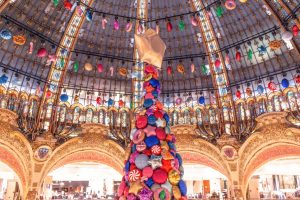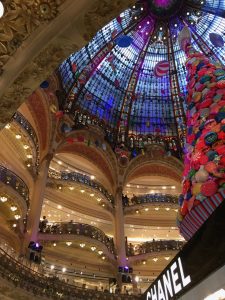 Of course, while we were there, we did stop and look at the decorations on the inside of the building and particularly the fancy ceiling. Always an treat to visit and take a gander at beautiful art.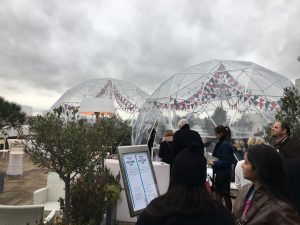 The Dome Restaurant is exactly that – plastic domes on the roof of the building. While there we of course had to take several pictures of the buildings around us. Lunch was actually quite good – given there really isn't a kitchen on the roof and the hot stuff came from down stairs – a lovely way to spend the afternoon as the rain passed by.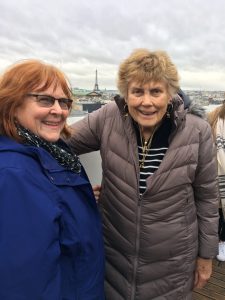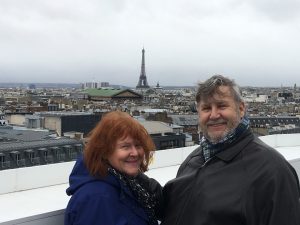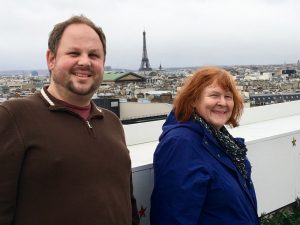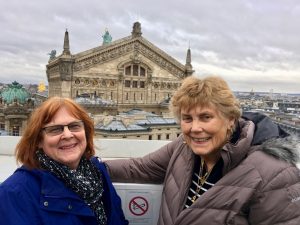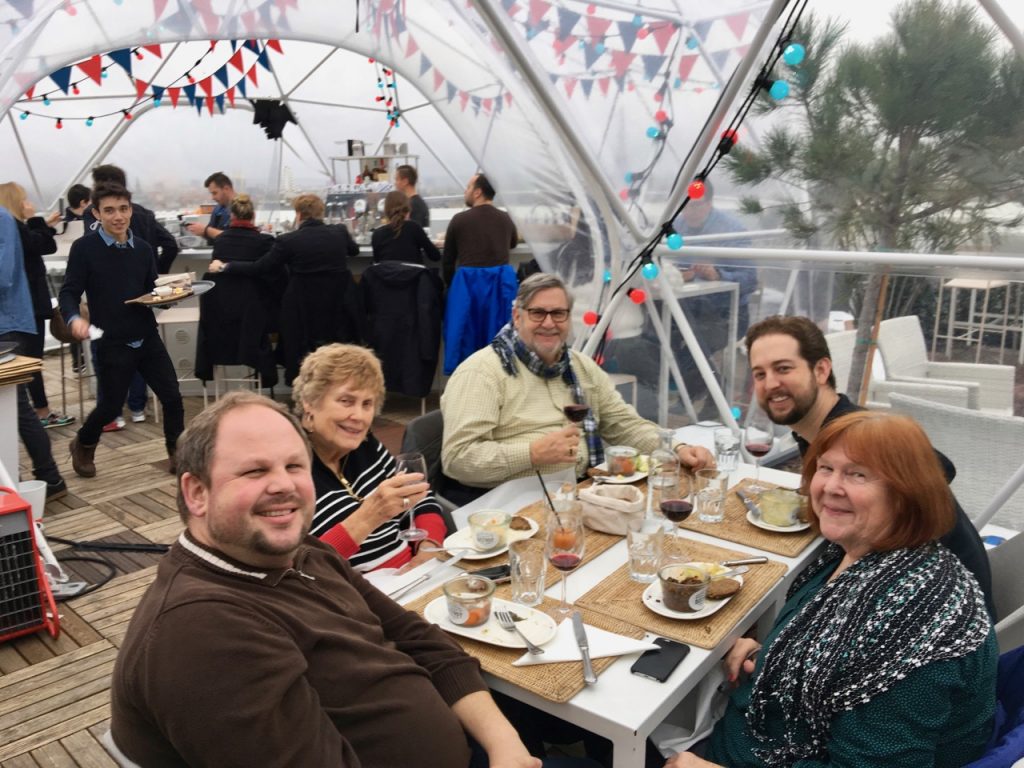 After lunch we headed back to the apartment to rest up for the next adventure.