It's been WAY to long for Janeen to have been away from a garden.  So, today we headed east to Oregon Gardens.   This is an 80-acre botanical garden in Silverton Oregon. It opened in 199 and is home to over 20 different gardens included the Rose Garden, Children's Garden and many others. The City of Silverton created a series of ponds to cycle the reclaimed wastewater prior to it being allow into the river. This series of terraced wetlands located in the garden allows it to have access to a free water supply to support the operation.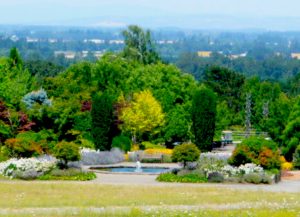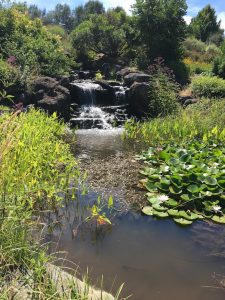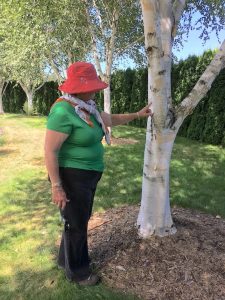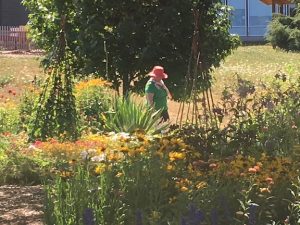 Of course, Janeen's must see garden was the Medicinal Garden displays.  This has the closet varieties of medicinal plant species that are most like the herb garden where she has spent so much time.
After spending a couple hours touring around we went to the town of Silverton and had a really nice lunch at the 3 Ten Water restaurant.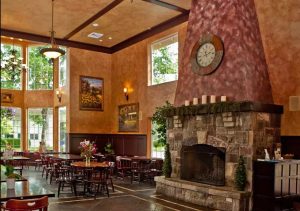 The dining room has a large fireplace along one wall and a great looking bar at the end.  We had a simple lunch of Halibut Fish & Chip and a Caprese salad.  of course we had a glass of wine and a beer to go with our meal.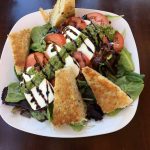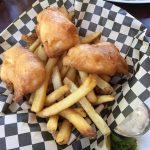 Tonight we go into McMinnville for dinner at a new place (for us) called Thistle Restaurant.  More about that later.